How to Watch Flash on Apple iPad Tablet PC
Download/record/input (online) flash videos and convert them to Apple devices compatible video Formats will be easy with an all-in-one tool.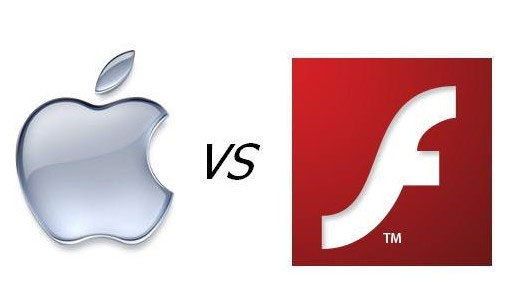 As we all know, Apple devices are very powerful and creative, but the flash video format is still not supported. If you search on the internet, you will find that there are so many discussions or arguments about Adobe Flash and Apple Company. That is, an insurmountable barrier is between both that we can't watch Flash on Apple iPad or other devices. Thus, we can often see this kind of question like how to watch flash on Apple iPad. If the question is still boring you, this tutorial can really help you a lot. After reading this article, you'll get the ideal answer and may be a big fan of a versatile but easy-to-use Apple video converter - WonderFox DVD Video Converter.
Without Flash, iPad Will be Less Powerful
Nowadays, the web is full of videos. People like to upload videos to some video-sharing websites like YouTube, Vimeo. Facebook and others like to download them for playback conveniently. However, most video resources of them are in the format of Flash that iPad can't play. In addition, we also can't watch some web games and flash games on iPad. It's really a great pity that iPad can't support flash!
How a Related Flash to iPad Converter Can Help Us Watch Flash on iPad?
A related Flash to iPad converter can help us convert the Flash files to the video formats compatible with iPad or any other Apple devices like MP4. So if you find some wonderful videos or movies that are in the format of flash on YouTube, Vimeo, etc, you can easily download them, convert them to iPad and then watch Flash on Apple iPad tablet PC.
Simple Steps on How to Watch Flash on Apple iPad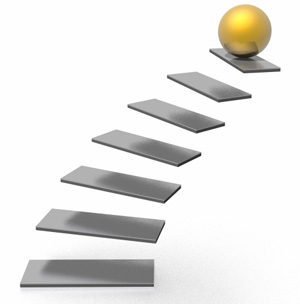 The following 3 steps will show you how to watch Flash on Apple iPad. Even a beginner can handle this with a few clicks.
First you are able to download a free trial of WonderFox DVD Video Converter.
Step 1 – Input Flash Video Files
Launch this 3GP video converter first.
Click the "Add Video" button to input some Flash videos that you want to watch on iPad.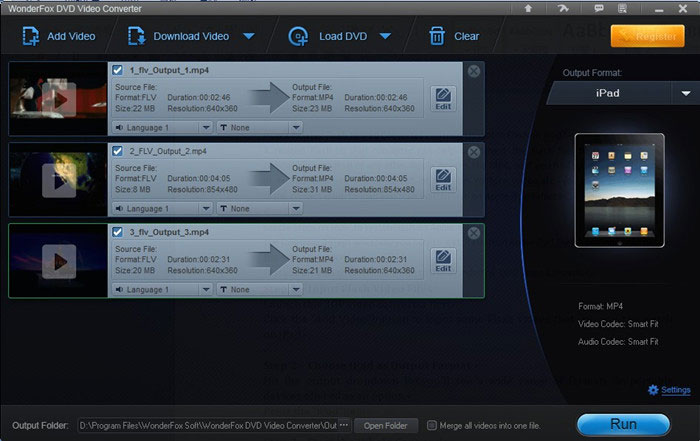 Step 2 – Choose iPad as Output Format
Hit the output dropdown list, you'll see a wide range of formats or portable devices offered as an option.
Press the "iPad" item.

Note: WonderFox DVD Video Converter supports any pop video format like AVI, MKV, MOV, WMV, etc or any pop audio format like MP3,WMA,FLAC,etc or almost all pop portable devices such as iPhone, Samsung cell phone, Nokia cell phone, HTC cell phone, BlackBerry cell phone and more.
Step 3 – Start the Whole Conversion Process
Before clicking the big blue "Run" button, you are able to edit these videos. If you want to watch a movie in another style, you can add some special effects like Contrast, Brighten, Old Film, Blur and more.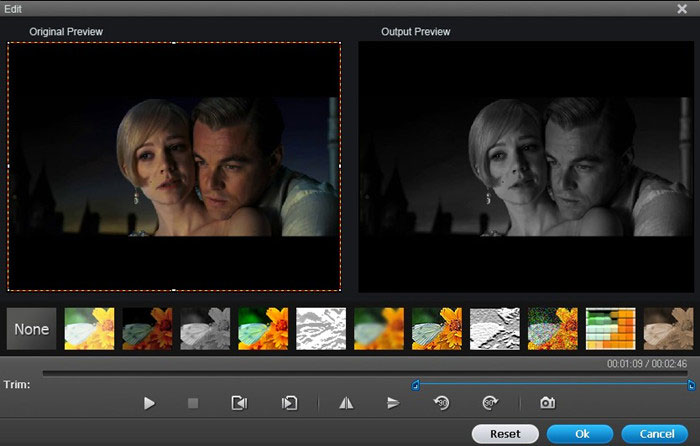 Waiting for minutes, everything will be OK.
Today, buy WonderFox DVD Video Converter 1-year license only $19.95
The Limits of Free Trial
License benefits
The unregistered edition will limited to converting maximum 5 minutes.

Secure Download

Free upgrade lifetime.
Free technical support.
Get back license key free.
30 day money back.

$19.00
Related Sources:
How to Convert iPod Music to MP3: iPod Music to MP3 | How to Convert MKV to iPod: Convert MKV to iPod
iPod Touch 4 Video Converter: iPod Touch 4 Video Converter | iPod Movie Video Converter: iPod Movie Video Converter
iPod Classic Video Converter: iPod Classic Video Converter | AVI to iPod Video Converter: AVI to iPod Video Converter