Convert Video to iPod Touch - Good Life, You Make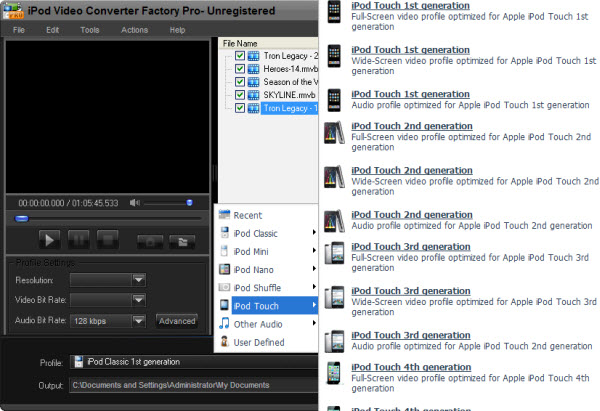 Let's Draw A Brief Introduction to The iPod Touch
As we all know that, the iPod Touch is so popular that everybody want to get it. No matter whether you have an iPod Touch or not, I think you can benefit from this article. First, let me show you some pictures about iPod Touch.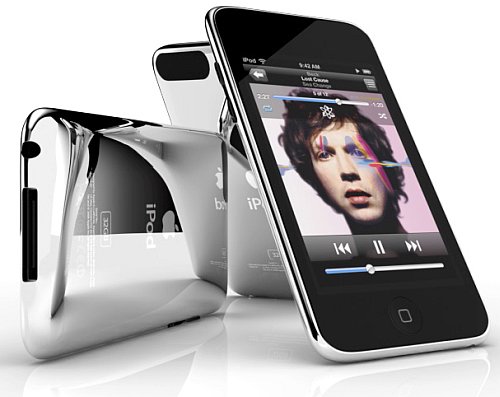 From the first picture, you can see that the iPod Touch adopt a full-screen touch screen. The product was launched on September 5, 2007 by Apple. iPod touch can be seen as a condensed version of iPhone - Without phone, camera and GPS functions. At here, I would like to highlight is its video effect. From the second picture, you would know that the iPod Touch has high resolution. It is true, 480*320 pixel resolution, 163 pixels per inch, 3.5-inch super large screen give your eyes strong shocking. iPod Touch should be the most outstanding multi-media portable player.
But it also has its defect, what is it. That is it just can support a small number of video formats, such MP4, MOV, M4V, and H.264. Many popular video formats can't be played on it. When you transfer a FLV video to your iPod Touch, it can't work; when you want to watch cartoons on your iPod Touch, it can't work, what are your feelings about this? Needless to say, it must be very disappoint. And are there some ways to convert video to iPod Touch in any video formats? Yes, of course. How to do that? Don't worry, below is the answer what you want.
The cheapest iPod Video Converter Help You Convert Video to iPod Touch
It's true; you just need an iPod video converter. Here I introduce the iPod Video Converter Factory Pro to you. This iPod video converting software is the cheapest converter I have ever used. Only need $9.95. Though it is very cheap, but its functions are quite outstanding. Why? It can convert most popular video files including AVI, MP4, DAT, MPG, MPEG, H.264, NSV, VOB, MOV, FLV, MKV, WMV, ASF, 3GP, 3G2 and so on. Besides, it can convert video to iPod Touch with high definition, and the supported iPod family include iPod/iPod Touch/iPod Touch2/iPod Touch 3/iPod Touch 4/iPod nano 5/iPod nano 6/(iPod Nano Chromatic)/iPod Classic, iPod shuffle, iPod shuffle 4GB, etc.
What's more important is that the iPod video converting tool can edit and the effect. It allows users to add some originality to the videos. If you want to create your own video, it can solve your problem.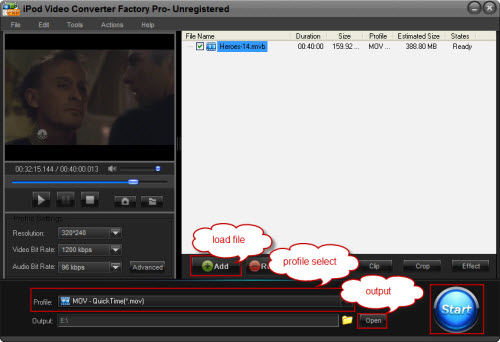 How to Convert Videos to iPod Touch with the iPod Video Converter: 1. Download and install the software > 2. Click "Add" to import videos > 3. Select output format in "Profile" setting > 4. Click "Start" to begin converting process > 5. Open output profile to get the output video
Convert video to iPod Touch or iPod just one click, anywhere, anytime, enjoy your free life. Download it and try it. What are you waiting for? Good life, you make.
Screenshot of iPod Video Converter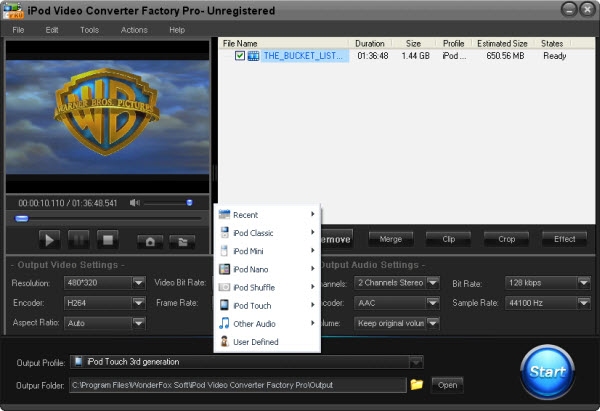 More Tips and Guides about Your iPod
If you want to enjoy more kinds of videos and audios on your iPod without format limitation, the below passage will be very useful to you. These tips and guides include convert video to iPod series and convert audio files to your iPod compatible audio files.
If you want to convert iPod music to MP3 so that you can play your iPod music resources on your other MP3 players, it is necessary for you to know how to convert iPod music to MP3. Also, if you want to enjoy MKV videos on yur iPod, iPod Video Converter Factory Pro can help you easily convert MKV to iPod . This powerful video converter can easily help you convert video to iPod Touch 4 if you have a iPod Touch 4; convert video to iPod Classic if you have a iPod Classic, convert AVI to iPod compatible videos and convert video to iPod Nano , etc. In a word, it can convert nearly all popular videos and audios to iPod series compatible videos and audios.
What's better, with iPod Video Converter Factory Pro, you can convert video and audio to you iPod series with optimized presets, that is, you do not have to figure out what the right video format, audio format, ecoder, bit rate or encoder are for your iPod series like iPod Touch 4, just simply select your corresponding device icon from the output profile. For more information about how to use iPod Video Converter Factory Pro, please see the User Guide of this software.