iPod Music to MP3 Converter - Convert iPod Music to MP3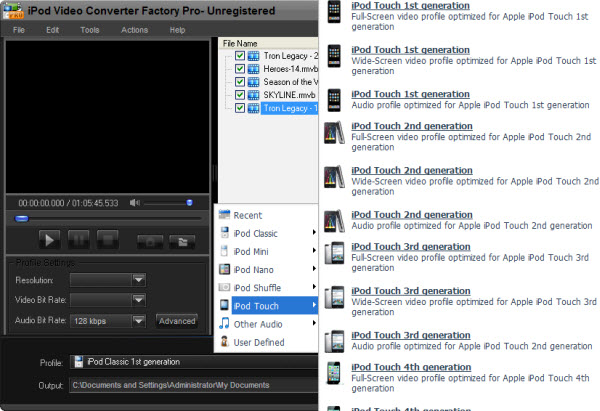 Music Format of iPod
iPod, the excellent portable player, now is a family. The iPod series have many different models, and everyone is hot or classical. The new iPod contains many amazing features, but the first iPod is just a MP3 player, and it's a good MP3 player. Every iPod is very nice for music playing. Saying to the iPod, then let's talk about the music format of iPod.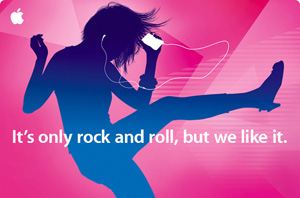 MP3: the old but popular audio format, everybody know it, everybody use it.
AAC: The new audio format. iTunes music store would like to use it as the default music format for copyright protection. And the iPod could transfer some unpopular music format to AAC automatically.
Apple Lossless: Base on the name, the format is just for Apple only. All Apple players support the format.
Although iPod supports such music formats, there still be some users want the iPod music to MP3 converter to convert audio files to MP3.
Why They Want to Convert Music to MP3
For the reason for convert music to MP3, I think just because of the personal habit. When I download some music file on the internet, I will choose the MP3 files just by intuition. But so many people do the same thing; it means there must have some advantages of MP3.
1.Popular and Classical. MP3 format is almost the symbol for music, when we refer to music, MP3 files will be first option.
2.Compatibility. MP3 format contains better compatibility than AAC and Apple Lossless. MP3 files almost fit for all music players.
3.Quality. The tone of MP3 files is nice, that why the MP3 format get popular for so long time.
So, base on the advantages above and the personal habit, the iPod music to MP3 converter is necessary, MP3 music is still there.
Suggestion of Converter for Music to MP3
To get a converter for converting music to MP3, just google the keywords, we will get tons of results, but which one to choose? Which one is better?
Among the mass of different converters, here I suggest iPod Video Converter Factory Pro. It's not just a video converter. It is the professional software for iPod video/audio converting. The software is easy to use and provides fast conversion speed with good image. Besides, the advanced functions (merge, clip, crop and effect) are also available. For more features, just try the iPod converter.
So, with a professional iPod music to MP3 converter, it's easy to get MP3 music and make your music contains better compatibility.
Screenshot of iPod Video Converter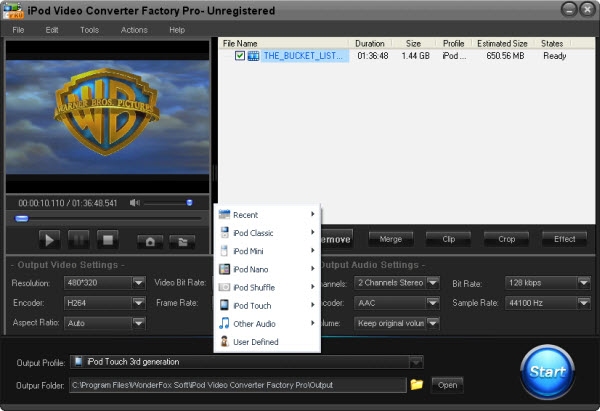 More Tips and Guides about Your iPod
If you want to enjoy more kinds of videos and audios on your iPod without format limitation, the below passage will be very useful to you. These tips and guides include convert video to iPod series and convert audio files to your iPod compatible audio files.
If you want to convert iPod music to MP3 so that you can play your iPod music resources on your other MP3 players, it is necessary for you to know how to convert iPod music to MP3. Also, if you want to enjoy MKV videos on yur iPod, iPod Video Converter Factory Pro can help you easily convert MKV to iPod . This powerful video converter can easily help you convert video to iPod Touch 4 if you have a iPod Touch 4; convert video to iPod Classic if you have a iPod Classic, convert AVI to iPod compatible videos and convert video to iPod Nano , etc. In a word, it can convert nearly all popular videos and audios to iPod series compatible videos and audios.
What's better, with iPod Video Converter Factory Pro, you can convert video and audio to you iPod series with optimized presets, that is, you do not have to figure out what the right video format, audio format, ecoder, bit rate or encoder are for your iPod series like iPod Touch 4, just simply select your corresponding device icon from the output profile. For more information about how to use iPod Video Converter Factory Pro, please see the User Guide of this software.