Popular Alternative to Format Factory
How Much Do You Know about Format Factory?
If you have attempted to rip your DVDs or convert video files and searched for a DVD ripper/video converter on the internet, I am sure that you have heard of Format Factory. Format Factory is a free audio, video and photo converter that supports a large range of formats for encoding and ripping. However, many users report that the output options of the software are too complicated for the average person. Like, Format Factory only provides the output selections of resolution and video coding but not the defined device. For example, iPad 720P, AVC; iPhone & iPad 360P, MPEG4. You don't know that if the higher the resolutions, the better, and which video coding you should go for. Moreover, Format Factory does not have the advanced ability to download online video and decorate video. If you have a need like that, you should find "something like that but above that".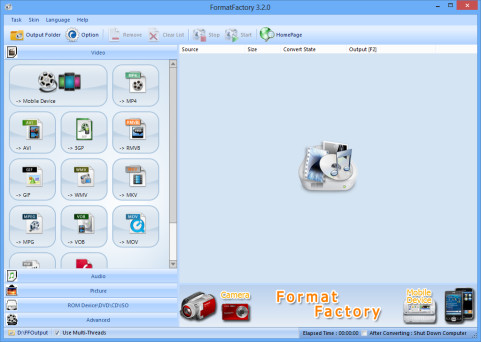 The Best Alternative of Format Factory
WonderFox DVD Video Converter, a versatile program of, HD video converter, online video downloader, video editor, ringtone studio, and video player, would be the best alternative and "upgrade" of Format Factory.
Besides all the functions, all the formats Format Factory supports, WonderFox DVD Video Converter provides a strong backup of almost all of the popular portable devices embracing iPhone 6, 6 Plus, iPad Air 2, iPad mini 3, Samsung Galaxy S6, etc. Also, in WonderFox DVD Video Converter, input and output formats are extended including HD +kinds of video formats and web formats (Html 5 video, FLV, WEBM, etc). So far, WonderFox DVD Video Converter has been highly acclaimed from about 3,000,000 customers.
How to Use the Format Factory Alternative?
As well as the powerful functions, the Format Factory alternative - WonderFox DVD Video Converter stands out because of its easy operation. Here we take converting videos as an example.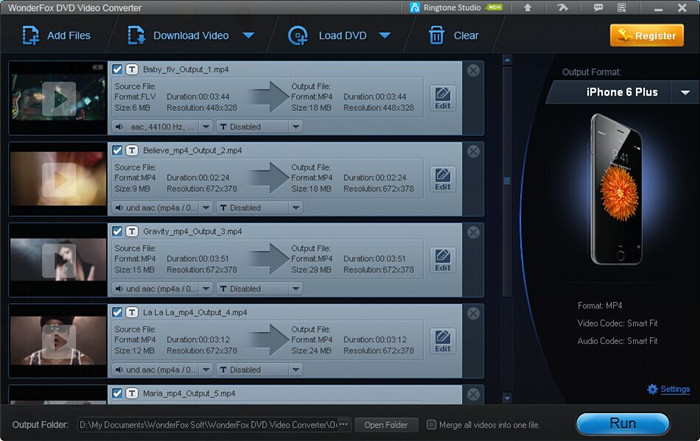 1. Download the Format Factory alternative to your computer that runs Windows.
2. Add one or more video files through "Add Files" button.
3. Make a choice among the different output formats or devices.
4. If necessary, adjust the video parameters. Or keep the "Smart Fit".
5. Run the conversion.
Have you learned how to use the popular Format Factory alternative? If you have any questions, you can send your questions to WonderFox Software to seek professional help.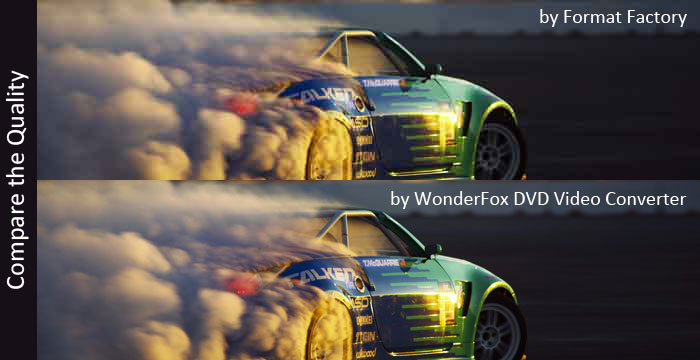 You can also visit the WonderFox DVD Video Converter website for more functions of the DVD ripping software & format converter and watching the tutorials.
Related Resource
Related Software
WonderFox DVD Video Converter - The total multimedia solution to rip DVD & convert video & download online video. << Free Download >>
Time-limited Offer Today
Special Offer: WonderFox DVD Video Converter
Want to enjoy a complete movie night with your family instead of waiting long time for conversion? WonderFox DVD Video Converter is the best choice, which provides one-stop total solution to Rip DVDs (Disney, Paramount, Sony Included), Convert videos, Download online videos, Edit and Play movies/video with excellent performance.
Join the Disscussion