What's a .crdownload File?
If you're a loyal user of Google Chrome, it's more likely that you'll find some files with .crdownload filename extension in the default "Downloads" directory, which are not only generated in different file sizes but also cannot be opened. Actually, the CRDOWNLOAD file stands for Chrome Partially Downloaded File, to put it simply, CRDOWNLOAD is a temporary file type that represents incomplete download initiated with Chrome, Microsoft Edge or other Chromium-based browsers.
The CRDOWNLOAD file will be saved in two common formats: "(filename).(extension).crdownload" (e.g. "jerkbeast.mp4.crdownload") and "(unconfirmed).(numbers).crdownload" (e.g. "unconfirmed.531617.crdownload"). And the file size may vary based on the actual download progress. You can also remove the file if it takes up much hard-drive capacity.
Possible Causes Why a CRDOWNLOAD File is Generated
When a download task is initiated, a CRDOWNLOAD file will be automatically created in the default download folder. Under normal circumstances, once the downloading is finished without a hitch, Chrome will remove the .crdownload extension and change it to an executable file. Assume you're downloading "jerkbeast.mp4" in Chrome, for instance, "jerkbeast.mp4.crdownload" file will be simultaneously created in the "Downloads" directory. And it will turn to normal "jerkbeast.mp4" video when the downloading is complete.
But occasionally, the CRDOWNLOAD file may keep remaining in the Downloads folder due to the following possible causes:
1. The downloading is paused.
2. The downloading is cancelled.
3. The browser is crashed.
4. Network error - Internet connection is lost.
5. The file shows an error.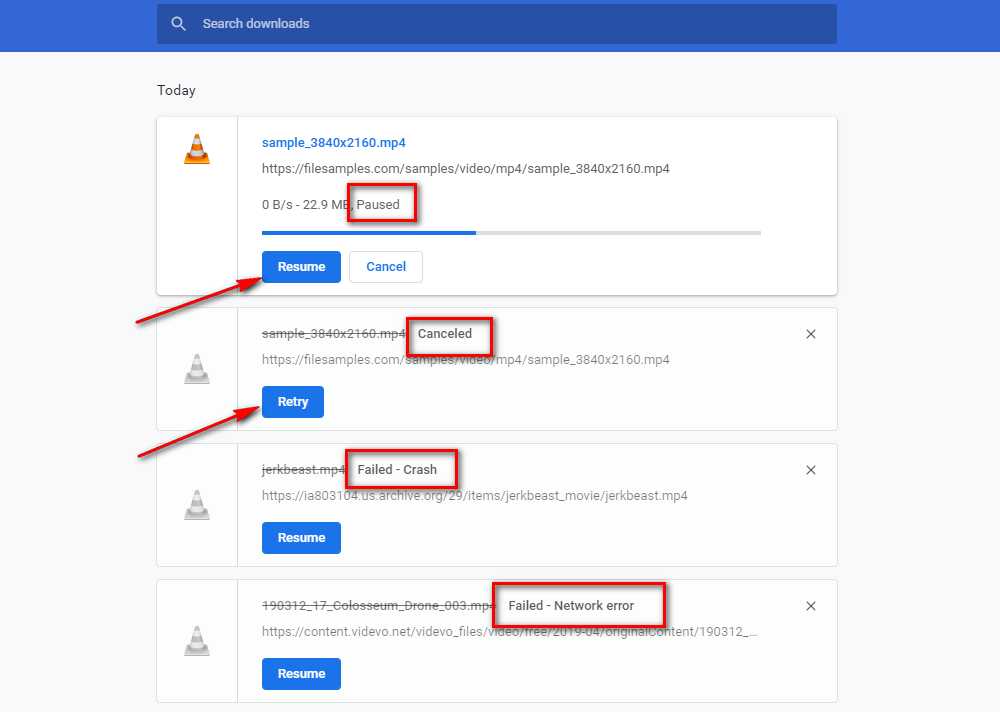 Unfortunately, NO! Although CRDOWNLOAD file is created by Chrome, it cannot open it at all. However, since CRDOWNLOAD indicates incomplete download, Chrome gives you an option to resume the download. Simply type and visit "chrome://downloads/" in the address bar, or you can click the "three dots" icon in the top right corner of the browser > "Downloads" as well as press the hotkeys "Ctrl + J" on the keyboard. Then hit the "Resume" or "Retry" button to continue the download or start downloading the file from the beginning again.
Similar Posts: What is an EXO File | Convert MCPR to MP4 | Scratch Project (.sb3) File to MP4 | Convert WFP to MP4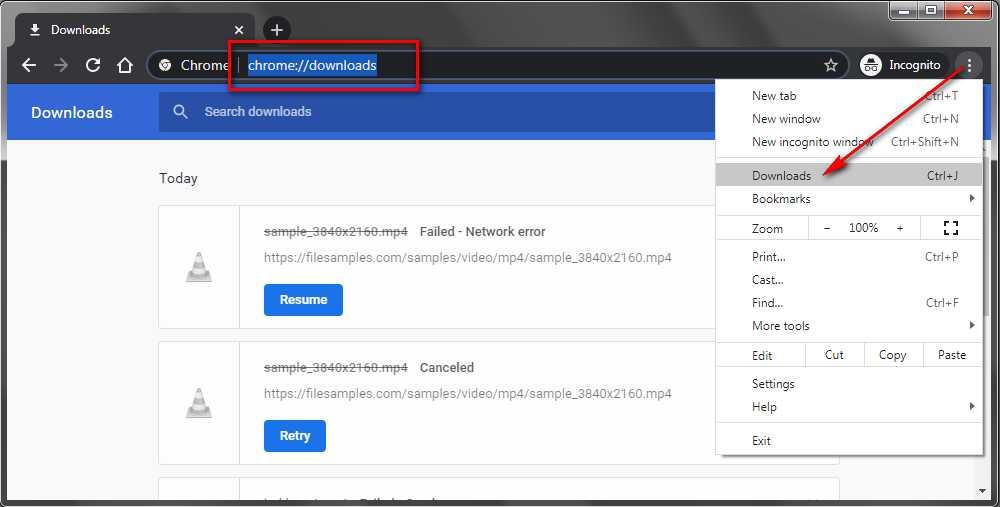 The Resume function may not always work if the source link is removed or invalid. However, if the CRDOWNLOAD file you downloaded is a video or music file, there's a good chance that some common media players will play the downloaded portion, such as VLC, MPC-HC, etc. Because CRDOWNLOAD file is an in-progress download that is interrupted halfway, some fragments and moments have been already downloaded.
As CRDOWNLOAD file cannot be recognized as a common video or audio file by all media players, you have to drag the CRDOWNLOAD file and drop it into the window of your player. The success of the playback depends largely on the completion of the download; it may work if your original download is halfway finished or is nearly complete. For other file types like documents, archives, setups, etc., they will be flagged as damaged files.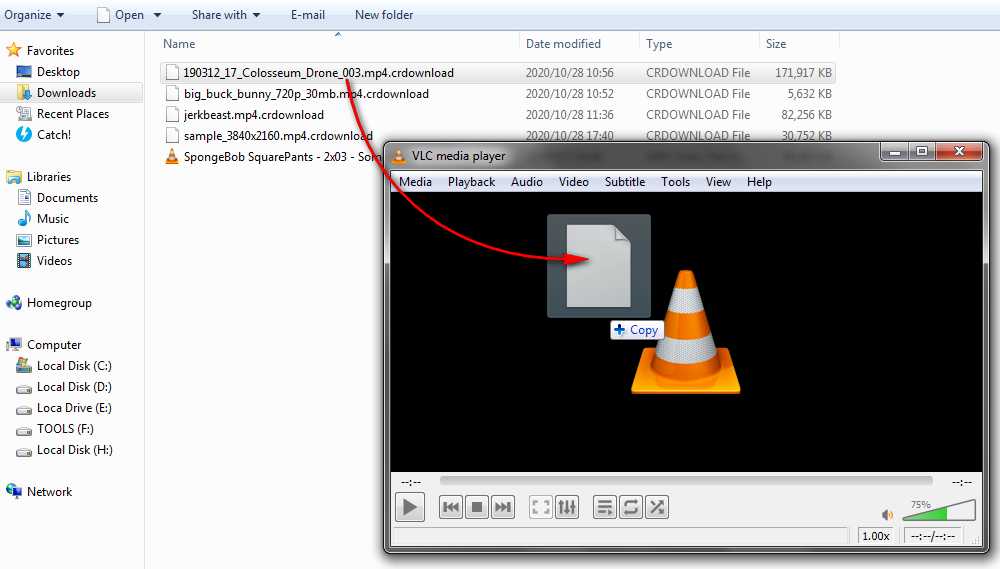 Unfortunately, there is no program or application that can convert CRDOWNLOAD file to MP4. In a word, CRDOWNLOAD to MP4 conversion is not possible. So don't expect any so-called CRDOWNLOAD to MP4 converter or CRDOWNLOAD to MP4 converter online free. The only thing you can do is to rename the file and remove .crdownload extension. As I pointed out earlier, if the MP4 file was halfway finished or nearly complete, you can probably play the downloaded portion with a media player.
Also Read: What is a PART File | Convert Game Replay to MP4 | Convert ROFL to MP4 | Convert Replay DEM Files