Rip and Backup DVD Gravity – the Masterpiece of the Year
Since the first release on Oct 4, 2013, Gravity has received a remarkably high box office and won overwhelmingly positive praise from all critics and audience. By all appearances, I will be no surprise that Gravity ignited enthusiasm of science-fiction junkies again and caused a wave over the world. After watching this movie most people stated that it is spectacular film lives up to the hype. Its stunning vista of the universe and the Earth displayed with 3D technology refreshes our viewing experience.
Hot DVDs: The World's End, The Wolverine, Cloudy with A Chance of Meatballs 2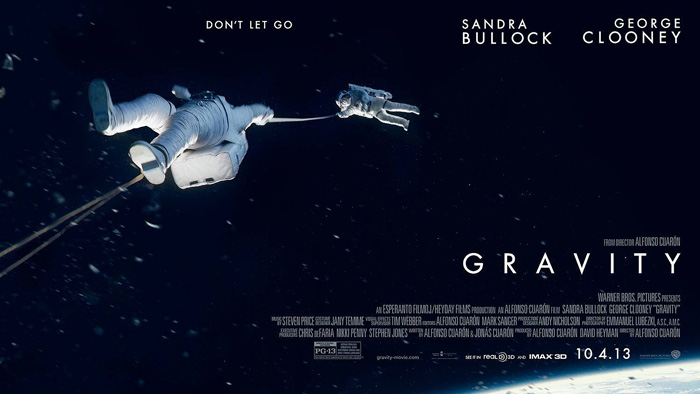 However, compared with special effects and dazzling visuals used in Gravity, its storyline seems to be a little pale. In a short summary, Gravity tells a story of how a astronaut Matt Kowalski (George Clooney) and a scientist Ryan Stone (Sandra Bullock) take steps to save themselves and go back to the beautiful blue planet - the Earth after an accident occurred to their ship. With the storyline that can be concluded in one sentence, director Alfonso Cuarón focuses on scenes out of the Earth in a smart way to fill space of this film. Just like one critic said, "Alfonso Cuarón's film comes with a powerful force of its own - one which drags you towards the edge of your seat, forces your nails down into the cinema arm rests and sucks the breath out of you." Two leading roles of Gravity, George Clooney and Sandra Bullock also make the fantastic performance. Bullock comfortably carries the entire film while Clooney provides a subtle but necessary performance alongside her.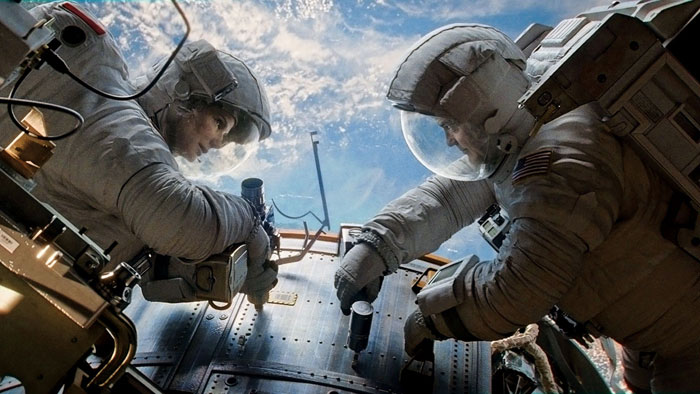 Gravity is better viewed in theatre with iMax. But if you missed it, you would like to collect its DVD and enjoy this amazing movie at home. However DVD Gravity is excepted to release in January, 2014. Hope it can be release earlier. Before its release, another useful tool will be recommended for you – WonderFox DVD Video Converter, which is a helpful tool for people who have a large collection of DVDs and want to backup them on hard drive and convert them to other video formats.
WonderFox DVD Video Converter Is Your Best Choice
If you want to rip and backup DVD Gravity after you get one, the very first thing you need to conquer is to find a helpful DVD ripper and converter. Here we introduce you a good solution to do it – WonderFox DVD Video Converter, which is a powerful video converting program that can help you rip Gravity to your hard drive regardless of any DVD encryption embedded in DVD Gravity and enables you to convert DVD files to any video format you need. With this professional program you can better watch it on your PC, iPhone, iPad, Samsung Galaxy series and other portable devices. Then we will teach you how to backup DVD Gravity step by step

How to Rip and Backup DVD Gravity
Step 1 Import DVD
Download and launch WonderFox DVD Video Converter, the main interface will pop up. Click "Load DVD" to import DVD you insert. It will analyze DVD info and detect the right title of DVD automatically.
Step 2 Select Format
Choose output format or device you want. 100+ video formats are available for you. And then Specify output folder. Adjust other settings if need.
Step 3 Start Conversion
After all have been done, press "Run" button to start ripping the encrypted DVD Gravity to your hard drive. Then you can play and share your DVD video effortlessly.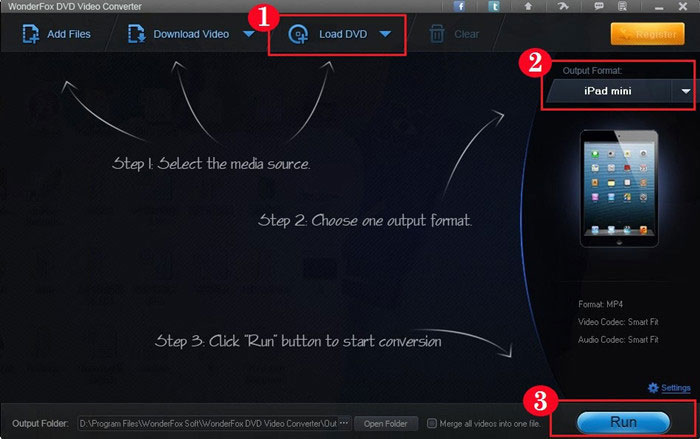 Learn more about WonderFox DVD Video Converter via online tutorials >>
Related Software