Backup and Convert DVD Pacific Rim, the Best Giant Monster Film Ever Made
Release Date on DVD Pacific Rim: Nov 11, 2013
If you prefer the intimacy of brute-on-brute, fist-into-face, like Iron Man, Transformers, if you are also a big fan of sci-fiction monster film, say Godzilla, Pacific Rim should be listed on your must-watch film in 2013. With the simplistic and straight forward story, its stunning CG effects have been fully revealed. The intoxicating film visual makes any review of this movie pale. So just let Pacific Rim blow your mind!
Hot DVDs: The Lone Ranger, The Butler, The Croods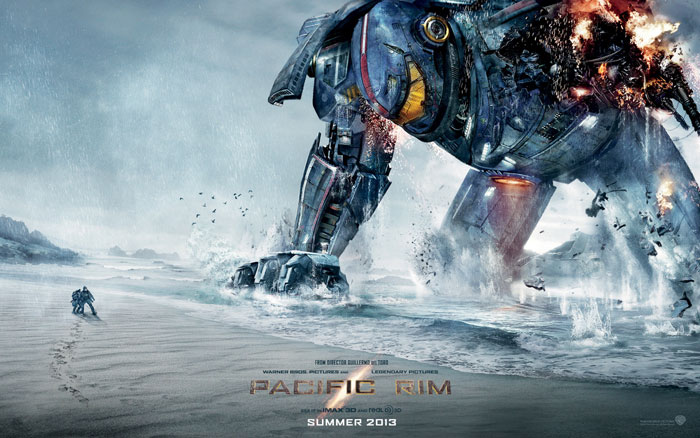 Synopsis of Pacific Rim
Directed by Guillermo del Toro, and starring Charlie Hunnam, Idris Elba, Rinko Kikuchi and Charlie Day, Pacific Rim is a 2013 3D Armageddon adventure you should never miss. The film is set in the 2020s, when Earth is being devastated by the monster called Kaijus, which have risen from an interdimensional portal on the Pacific Ocean. To combat the monsters, humanity unites to create the Jaegers: gigantic humanoid machine, each controlled by two pilots whose minds are joined by a neural bridge. But with much stronger Kaijus showing up, human beings suffered a setback. Raleigh Becket (Charlie Hunnam), a washed-up Jaeger pilot called out of retirement has to team up with an untested trainee Mako Mori (Rinko Kikuchi) to defeat the Kaijus. They stand as mankind's last hope against the mounting apocalypse.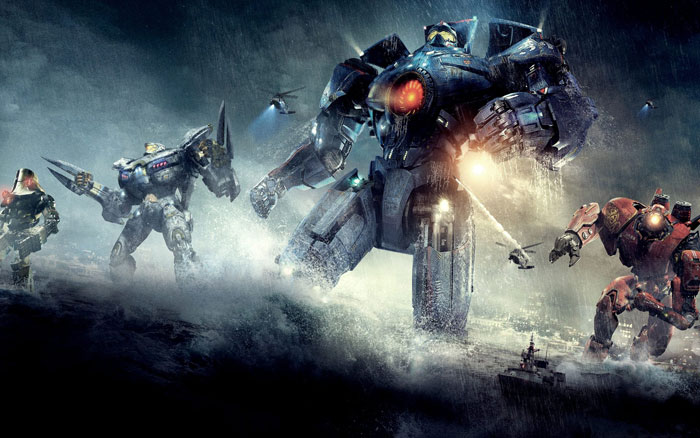 It could be a great pity if you missed 3D Pacific Rim in the theatre, but you still get a chance to enjoy DVD Pacific Rim, this best giant monster film ever made at your home. What's more, you can backup DVD Pacific Rim to your PC and convert DVD Pacific Rim to portable devices you have to enjoy it anywhere and anytime. The following part will introduce you how to backup and convert this DVD easily and quickly.
The Best DVD Ripper and Converter Suggested
If you want to rip and backup DVD Pacific Rim you already have, the very first thing you need to conquer is to find helpful DVD ripper and converter. Here we introduce you a good solution to do it – WonderFox DVD Video Converter, which is a powerful program that can help you rip Pacific Rim to your hard drive for a long time regardless of any DVD encryption embedded in DVD Pacific Rim and enables you convert DVD files to any video format you need. With this professional program you can better watch it on your PC, iPhone, iPad, Samsung Galaxy series and other portable devices. Then we will teach you how to backup DVD Pacific Rim step by step.

How to Backup and Convert DVD Pacific Rim to the Devices You Want Quickly
Step 1 Insert DVD and Load It to Program
Download and launch WonderFox DVD Video Converter. Then click "Load DVD" to import DVD Pacific Rim. This program will detect main title and basic information of this DVD automatically.
Step 2 Select Output Device and Format
Select the output format or device you want for output. More than 150 video formats are provided for you. Here you can specify output folder if need or just keep original.
Step 3 Start Processing
Next, press "Run" button to start ripping the encrypted DVD Pacific Rim to your PC. After conversion, you can share your DVD movie with your friends and play DVD Pacific Rim on iPhone, iPad and other portable devices you have.
Learn more about WonderFox DVD Video Converter via online tutorial>>
More about WonderFox DVD Video Converter