New DVD Release: The Call, Evil Dead, Upside Down
Recently some new DVD has been released, such as The Call which is a 2013 American thriller film starring Halle Berry, Evil Dead(2013) - a remake of The Evil Dead, and Upside Down which is a French-Canadian romantic science fiction film. So how about getting some more details?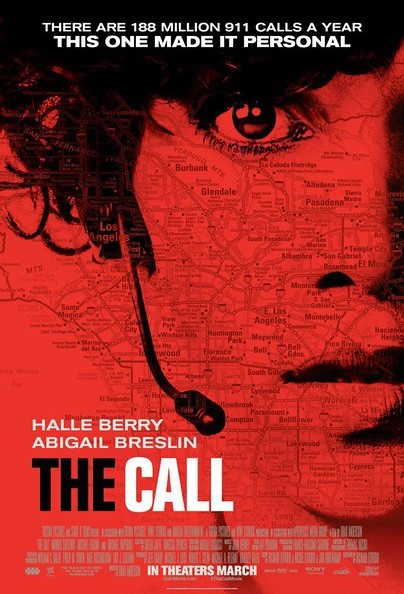 The Call is a 2013 American thriller film starring Halle Berry and Abigail Breslin. The film, pronounced to be high-concept by many reviewers. It was released on March 15, 2013 by TriStar Pictures with a commercial success. Jordan Turner (Halle Berry) is an experienced 911 operator but when she makes an error in judgment that makes a girl dead in murder, Jordan is rattled and unsure if she can continue her career. But then teenager Casey Welson (Abigail Breslin) is abducted in the back of a man's car and calls 911. And Jordan is the one called upon to use all of her experience, insights and quick thinking to help Casey escape, and not just to save Casey, but to put an end to the serial killer's haunting rampage.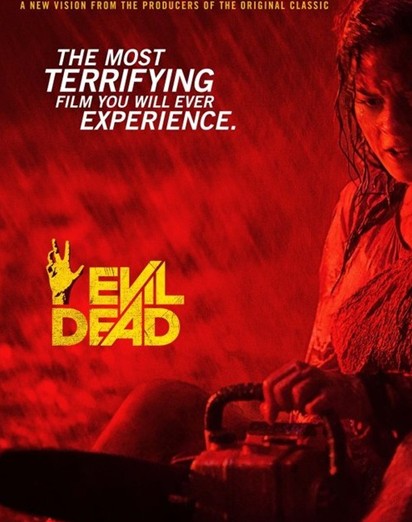 Evil Dead is the 2013 reboot of Sam Raimi's 1981 kook-classic horror picture. Five friends head to a remote cabin, where the discovery of a Book of the Dead leads them to unwittingly summon up demons living in the nearby woods. The evil presence possesses them until only one is left to fight for survival. An official trailer for the film was released on October 24, 2012. Many familiar elements of the original film are revealed, such as the possessed arm and the infamous tree rape scene, as well as new scenes involving blood-rain and one of the possessed characters splitting their tongue with a utility knife. The trailer was given a red-band status for its excessive use of gore and profanity. On Friday March 8, 2013, the film held its world premiere at the SXSW Film Festival in Austin, Texas. The film receives generally favorable reviews, but there is still some disapproval because of its stereotypical plot and unbelievable amounts of gore and so far.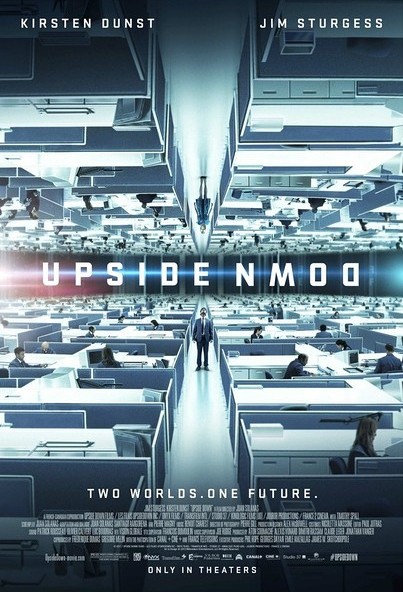 Upside Down - Ever since Adam (Jim Sturgess) and Eden (Kirsten Dunst) fell in love as teens, their bond has faced astronomical odds. They are separated not just by social class, but also by a freak planetary condition: they live on twinned worlds with gravities that pull in opposite directions—he on the poverty-stricken planet below, she on the wealthy, exploitative world above. Their budding but illicit romance screeches to a tragic halt when interplanetary-border patrol agents catch them and Eden suffers an apparently fatal fall. But when, ten years later, Adam learns she is alive and working at a vast corporation whose towering headquarters connects their planets, he sets out on a dangerous quest to infiltrate the company and the upper world to reconnect with her. It is actually a 2012 French-Canadian romantic science fiction film written and directed by Juan Diego Solanas and Starring Jim Sturgess and Kirsten Dunst. The film was released on August 23, 2012 in Russia. As of mid May 2013, Upside Down received 29% positive reviews according to movie review aggregator Rotten Tomatoes. The rating is as yet unofficial due to an insufficient quantity of reviews, though even the negative ones invariably mentioned the film's stunning visuals. The fault was generally found to lie with an incoherent storyline, corny scriptwriting, and other acting issues.