Backup DVD World War Z, a Movie for Zombie Lovers
World War Z is a 2013 apocalyptic thriller directed by Marc Forster, starring Brad Pitt and Mireille Enos. As both thrilling spectacle and escapist summer entertainment, World War Z is enormously effective. Pitt's soulful performance also lends World War Z real heart and strength. It's a movie you can look forward to, especially for zombie lovers.
Hot DVDs: Oblivion, Amour, Mud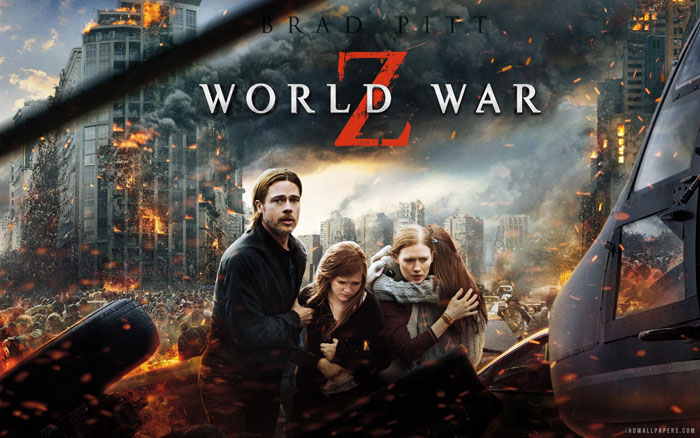 Synopsis of World War Z
Former U.N. investigator Gerry Lane (Brad Pitt) and his family are sitting in what appears to be a heavy Philadelphia traffic when the city is attacked by something unknown, throwing people into panic. Afterwards Gerry learns that this chaos is resulted from a highly contagious virus that transforms those who contract it into rampaging zombies. To keep his wife and his daughters safe he has to join his former colleagues in discovering the source of the rampant plague and analyzing the scope of the worldwide outbreak. Following a crucial e-mail, Gerry goes to the U.S. military base in South Korea with a team of scientists and military personnel. However, the infection has spread more rapidly than anyone realize, they have to sought refuge in Jerusalem, where the government has constructed a massive wall to keep the public safe, an unexpected breach sends Gerry back into the sky in search of patient zero. Just when Gerry thinks he's traced the origins of the virus, the unthinkable happens. To prevent the downfall of humanity, Gerry prepares to put his life at stake to test his hypothesis. Survival or not all depends on his move.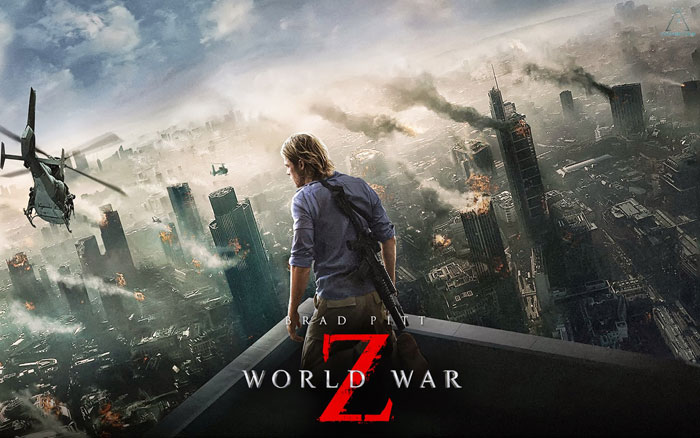 The release of World War Z has been anticipated for months by many people. And it indeed lived up to excitement in previews. Brad Pitt, with his gorgeous self did a superb job with his character and the rest of the cast was excellent as well. The movie was a nonstop, heart stopping, action packed flick from the beginning to the end. Release date of DVD World War Z is on Sep 17, 2013. So run to get it now. You will never regret.
Useful Tips for You to Backup DVD World War Z
If you want to backup your DVD World War Z, the major problem you need to conquer is the copy protection of DVD World War Z. Luckily, here comes a great program – DVD Video Converter, which can help backup DVD World War Z to your PC regardless of any DVD copy protection. Thus, you can enjoy this exciting movie freely and there is no need to worry about DVD crack or scratch caused by kids. What's more, it is the easiest solution convert DVD video to any HD/SD video format at your will. Batch mode and unique encode technology makes the conversion speed 30-50X Faster than before. Have a try to backup DVD World War Z on your PC.

3 Simple Steps to Backup DVD World War Z
Step 1 Load DVD
Free download this program, and then install and launch it. On the main interface, click "Load DVD" to import DVD you insert. WonderFox DVD Video Converter will detect the right title and basic information of DVD automatically.
Step 2 Select Output Format
Select output format or device you want for output. More than 100 video formats are provided for you. And then Specify output folder.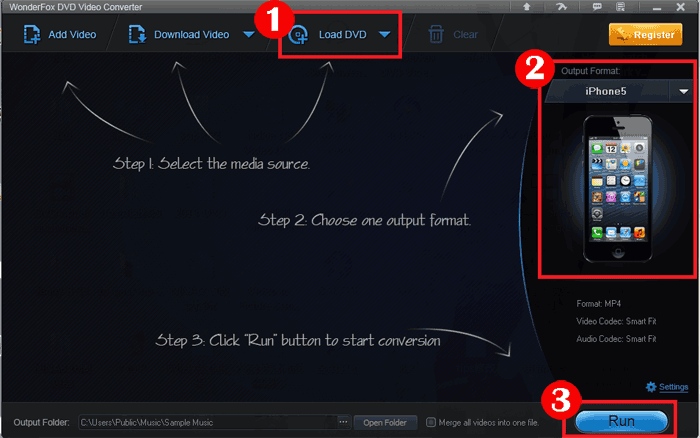 Step 3 Start Processing
After that, press "Run" button to start ripping the encrypted DVD World War Z to your hard drive. Then you can play and share your DVD video effortlessly.
Learn more about WonderFox DVD Video Converter via online tutorial>>
More About WonderFox DVD Video Converter