Q: "I have some .mkv files with Dolby TrueHD tracks which I would like to serve to a client which does support TrueHD, is it possible to convert TrueHD to the next-best EAC-3 or AC3 supported by the client?"
A: Well, you're not alone. Despite the fact that the Dolby TrueHD is an advanced lossless surround audio codec based on Meridian Lossless Packing (MLP format) that can deliver top-quality audio and provide the most authentic surround sound experience, you have to admit that not every device is capable of TrueHD audio decoding. That's the reason why "unsupported audio format" error occurs or there is no audio when playing movies.
Rather than upgrading equipment or waiting for the device firmware update, you can fix this problem by converting TrueHD audio to its predecessor AC3 since AC3 decoding is widely supported by most software and hardware. Next, I'll expound how to convert TrueHD to AC3 in a video file.
How to Convert Dolby TrueHD to Dolby Digital?
You can always find Dolby TrueHD audio stream in some movies and TV shows files with .mkv, .mp4, .m2ts and .evo filename extensions. To change Dolby TrueHD to Dolby AC-3 format, WonderFox HD Video Converter Factory Pro can work as an easy-to-use TrueHD to AC3 converter that is capable of converting the audio track only while keeping the original video intact.
Free downloadFree download this functional application and follow the steps to convert TrueHD to AC3 in MKV videos.
Step 1 - Add Video Files with TrueHD Audio
Run HD Video Converter Factory Pro and open "Converter" module from five major features well-arranged on start-up interface. Then press "Add Files" or "Add Video Folder" button to add all video files with TrueHD audio. Alternatively, you can execute a simply drag-and-drop action.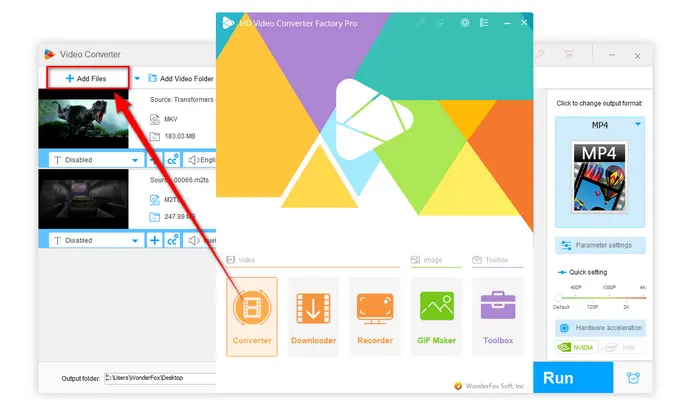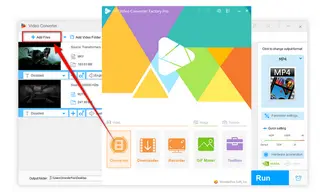 Step 2 - Select an Output Format
Click the Format Profile to unfold a complete list of 500+ configured presets, choose any format or device model as you wish. But you're advised to select "MKV" or "MP4" profile under "Video" category.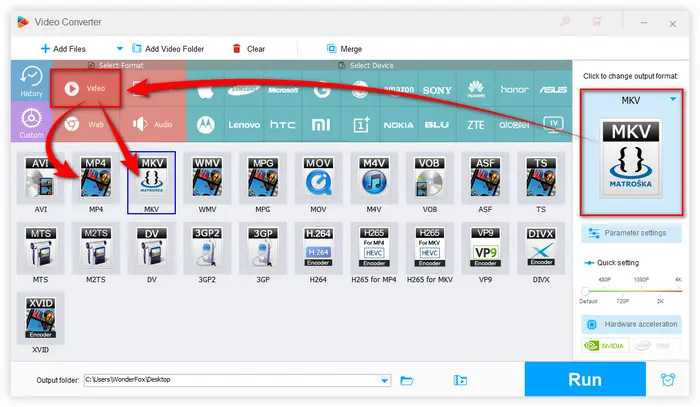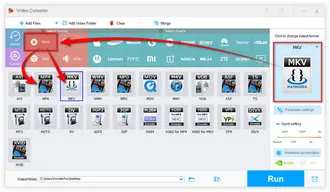 Step 3 - Change Audio Track or Encoder
If the original video contains multiple audio tracks, you can switch it from TrueHD to AC3 in the drop-down list of "Audio Track" section. If not, open "Parameter settings" window, and choose "AC3" option in "Audio Encoder" section. Meanwhile, you're able to TrueHD to AC3 5.1-channel. Then, click OK to save changes.
Tips: You're also allowed to convert Dolby TrueHD to Dolby Digital Plus (a.k.a. TrueHD to EAC3), DTS, AAC, etc., downmix 5.1-channel to stereo and make other changes on "Parameter settings" window.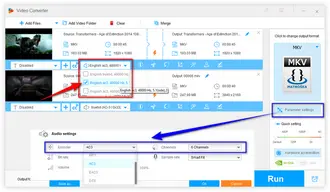 Step 4 - Convert TrueHD to AC3