Many people want to rip their DVDs to digital but don't know how. This post will try to make the process as clear as possible. It will cover some basic information you may want to know before ripping a DVD, including whether is it legal to rip DVDs, what tools do you need, what format to rip a DVD, and which DVD ripper to choose. Then it will demonstrate a detailed tutorial on how to rip a DVD on Windows (check tutorial now). Let's jump right into the details below.
It is legal to rip DVDs made by yourself. As for ripping commercial DVDs, policies range widely from country to country. In the US and Canada, it is prohibited to copy protected DVDs unauthorized. Yet, there is no explicit grant or denial of a right to copy DVDs for "personal fair use." You should refer to your local laws before ripping any DVDs.
* What Tools Do I Need to Extract Movie from DVD?
Generally, you need two tools to strip DVDs:
A computer with an optical disc drive or an external DVD drive;
A working DVD ripper program.
* What is the Best Format to Rip Video from DVD?
It depends on what you are going to rip DVDs for. If you want to back up DVDs with all data intact, then ISO is the best format for you. But note that ripping the whole DVD data means an extremely big output size.
On the other hand, if you only wish to copy DVD main movie/titles for watching on computer, game console, or mobile device, MP4 or MKV is the best choice. These two formats can hold high-quality video and support multiple audio and subtitle tracks.
* How to Choose the Right DVD Ripper?
There is only one rule to choose a proper DVD ripper, which is that the ripper program can rip your DVDs to your wanted format with no issue. Here are two recommendations.
To copy homemade DVDs, HandBrake is the best option. It can convert homemade DVDs to MP4, MKV, and WebM in high quality and at fast speed. This software is pretty easy to use even for beginners.
To rip all DVDs, you can try WonderFox DVD Ripper Pro. It is a professional DVD ripping application with advanced decryption technology. It can copy both homemade or store-bought DVDs and easily convert them to mainstream audio and video formats, including MP4, MOV, AVI, MKV, MPG, ISO, MP3, WAV, etc. This is a user-friendly program, too. New users can handle it with no problem.
For the best DVD ripping experience, you are recommended to free download free download the professional WonderFox DVD Ripper Pro and follow the instructions below.
Step 1. Load DVD
Insert DVD into your computer's DVD drive. Then open the DVD ripper program and click DVD Disc to load the DVD source. If you have a DVD ISO image or a VIDEO_TS Folder, you can hit on the corresponding button to load the DVD videos as well. The program will auto-mark the main movie/titles after loading.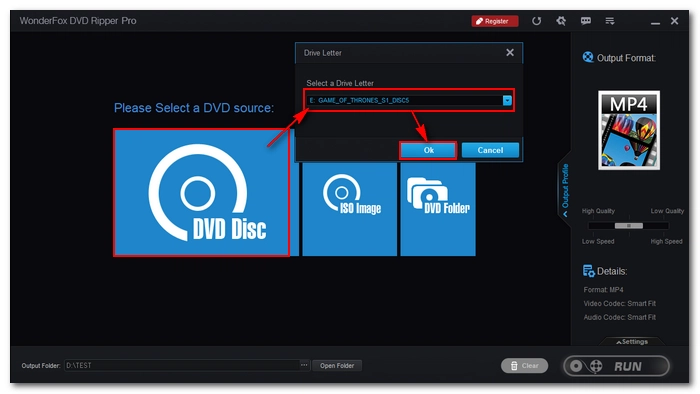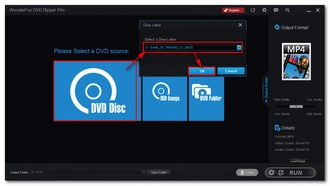 Step 2. Choose Output Format
Now, go to the right side of the DVD ripper and hit on the format image to open the output format list. There are 300+ formats and device presets available, which are sorted into different categories. You are free to choose any profile you desire.
Tips. MP4 is the most popular output option.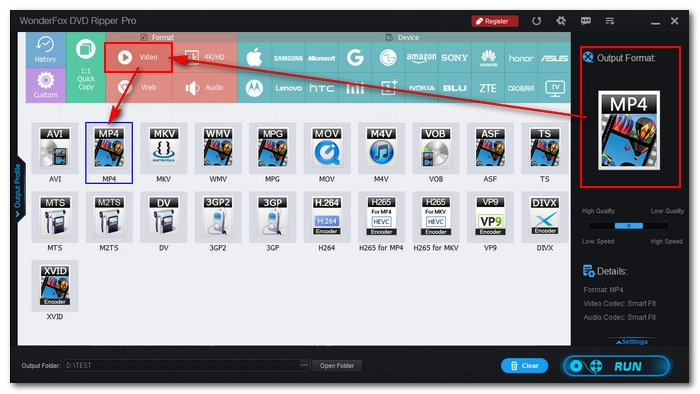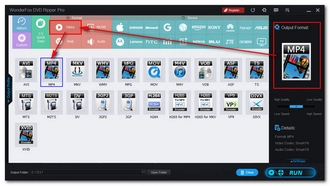 Optional. Modify Output Settings
After you've selected the output format, the program will smart-fit the best output settings for your file, ensuring the best quality and size. Yet, you can also change the settings yourself. Open the Settings below, and you can change encoder, resolution, bitrate, etc. as you like.
In the task list, you can also adjust the subtitle and audio track, or even edit the DVD video before ripping.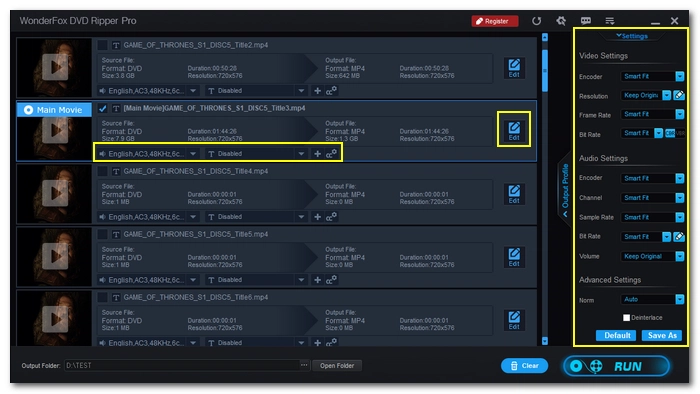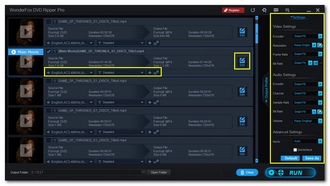 Step 3. Extract DVDs
When everything is ready, hit the bottom three-dot icon to specify an output path and click RUN to start the ripping process. It should take some time for it to complete. You can go to the Option (gear icon) and decide the action when the conversion is done.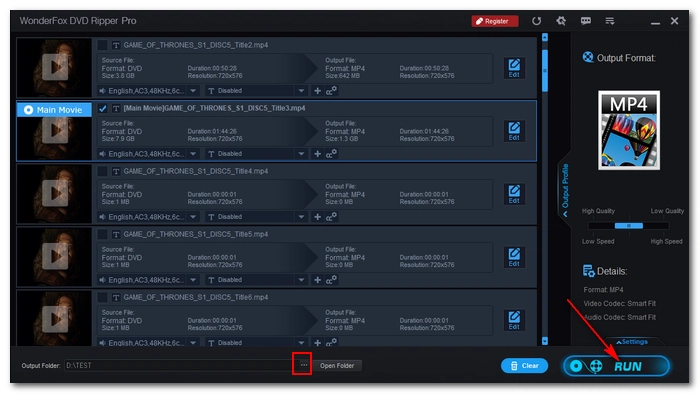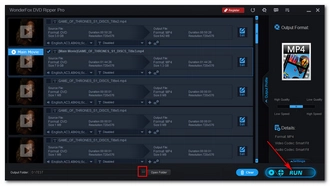 Disclaimer: WonderFox does not advocate any illegal duplication and distribution of DVDs. Please refer to the DVD copyright laws in your country before you rip any DVDs.
Wrap-up
That's the whole guide on how to rip a DVD and everything related to it. I hope you like the post. Feel free to share it with more friends. Thanks for reading!