What Is a FSTHUMB File? Is It Possible to Convert It to MP4?
The FSTHUMB file type may seem strange to most people, not only is it unpopular, but also it cannot be opened, edited or uploaded with any program. People probably wonder whether it's possible to convert FSTHUMB file to the universal MP4 format. Absolutely not! Here is the reason.
FSTHUMB file is actually a Thumbnail Cache file generated by a terrific video editing program - Wondershare Filmora 9, alongside with a .wfp project file. It is produced to help fast load thumbnails and images when opening Filmora project file next time. You can even delete it, which makes no difference to your project but takes a little bit longer loading time. In short, since there is no video information in FSTHUMB file, it's impossible to convert FSTHUMB to MP4.
Don't be upset, however, converting FSTHUMB file to MP4 video is actually equivalent to rendering WFP project file to MP4 format. I'll demonstrate the steps below.
The Correct Workflow to Convert FSTHUMB to MP4
Step 1 - Open .wfp File Rather than FSTHUMB File
Double-click the .wfp project file if has been associated with Wondershare Filmora 9. If not, launch Wondershare Filmora 9, navigate to "File" on the top menu bar, select "Open Project" to open your WFP file. You can also press the hotkeys "Ctrl + O" or simply drag and drop the WFP file into the program window, NOT the .fsthumb file.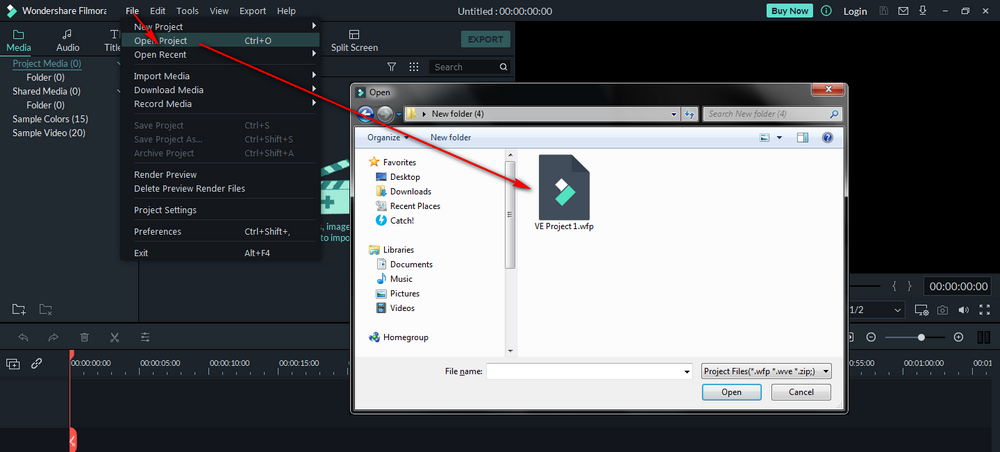 Step 2 - Restore and Continue the Last Editing Work
Wondershare Filmora 9 will load and restore the last state you were editing including effects, titles, transitions and elements based on the instructions and references of the WFP file. Now you can go ahead with the further editing work, or simply hit the "EXPORT" button on the toolbar to proceed. Alternatively, press the hotkeys "Ctrl + E".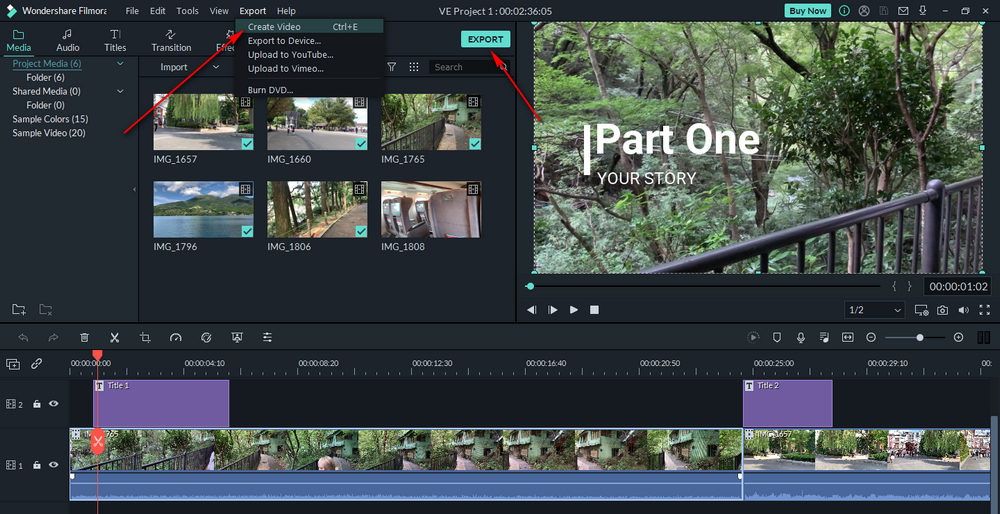 Step 3 - Modify Settings of Output Video File
On the pop-up window, select MP4 format under "Local" tab and press "SETTINGS" button if you want to make some customized changes, such as adjust the video resolution, encoder, aspect ratio, bit rate, etc. Click OK to save the changes.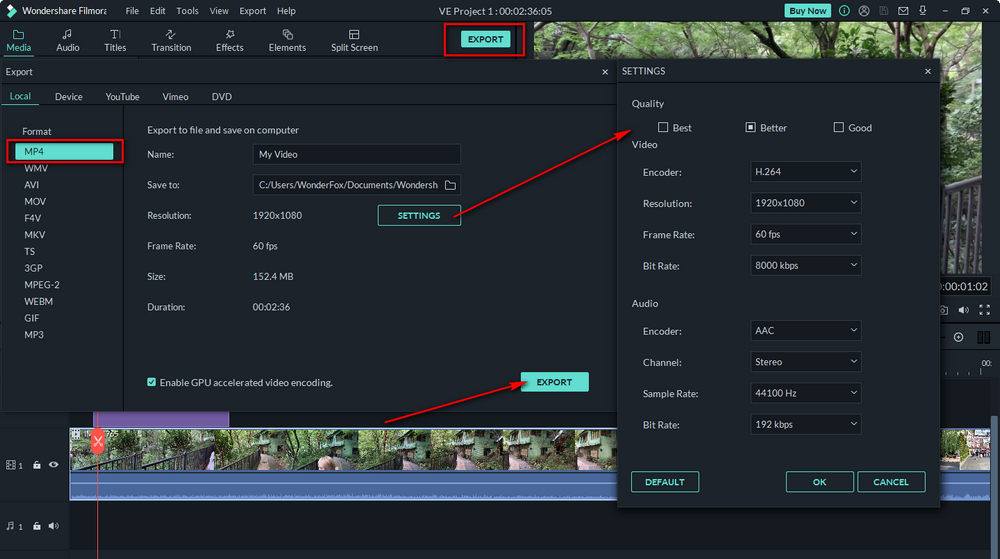 Step 4 - Export MP4 Video