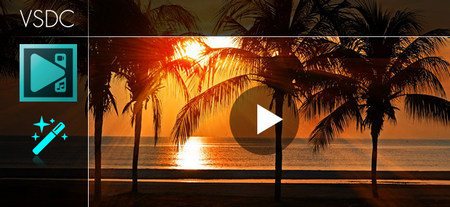 VSDC for Converting VPROJ to MP4
Q: I spent several hours working on uploading a series of videos in VPROJ format to YouTube but failed. How do you convert a VPROJ file to an acceptable YouTube file?
Q: Need help to convert my video which is a .vproj to .mp4 or any other common video format since it cannot be recognized by all my media players.
Have you encountered the above problems about VPROJ file? Actually, VPROJ file is not a real video file, but rather a proprietary project file created by VSDC Free Video Editor. Therefore, there is no third-party tools can "convert" such a project file. Those so-called VPROJ converter and convert VPROJ file to mp4 online are exaggerated, misleading, and false. Keep reading, we will explain what VPROJ files are and recommend software that we know can open and convert your VPROJ files.