Is It Possible to Make DVD Region Free for Playback?
You bet. Input the keywords "DVD region codes how to bypass" or something like that in whatever search engine, you'll find various ways to change DVD region or unlock DVD region code. However, you have to filter the appropriate info like looking for a needle in a haystack, let alone those invalid and outdated means. To solve this issue, check out the optimal method below to bypass DVD area code which permanently works, no matter what level of experience you are.
Simply Remove DVD Country Code at Your Fingertips
You can't make bricks without straw. A DVD region killer is a straightforward shortcut to simplify the whole process. WonderFox DVD Ripper Pro is such a handy but powerful DVD extractor to help you remove region code from DVD in just a few mouse clicks. It is not just simply responsible for DVD region code removal, but enables you to hack DVD copy protection and copy DVD to hard drive for freely usage. Click here for region free dvd software Free Download and install it on your Windows PC.
Bid Farewell to DVD Region Code in A Breeze
Step 1
Insert your DVD disc to DVD-ROM and run this DVD region killer. Click "DVD Disc" button to load, read and analyze the whole DVD content in a few seconds. This region free DVD software will analyze the whole DVD content in a few seconds, then bypass the restrictions of region code and protected encryption. The right main title will be marked automatically after that.
Tips: Similarly, load ISO Image or add DVD VIDEO_TS Folder by clicking other two buttons. Thanks to the unique decryption ability, the region free DVD software is competent to handle any copy-protected DVDs.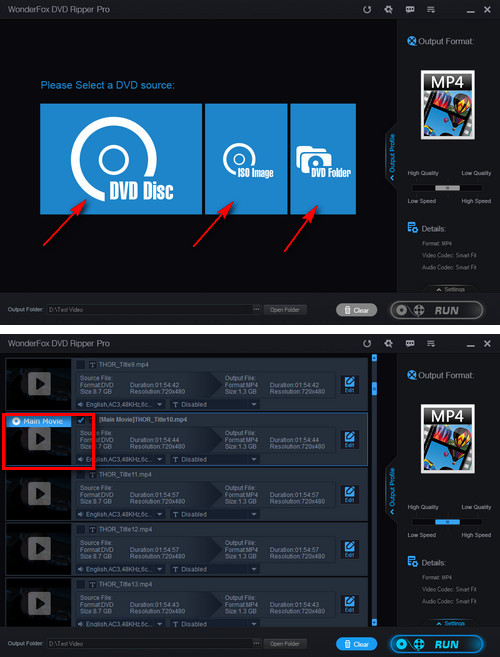 Main Title Will Be Marked after Loading DVD
Step 2
Open Output Format list on the right side, select any profile among 300+ already optimized presets for your need. Just click on it without any complex setting needed.
Select Any Format and Device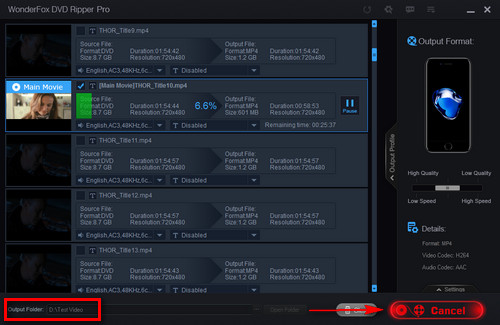 Bypass Region Code & Start the Process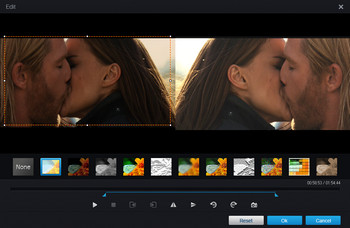 Simply Edit DVD Video
On main interface, you can add subtitle to DVD or click "Edit" button to crop/rotate video, cut any clip, rip audio from DVD, etc. For experienced user, this DVD region killer empowers you to modify video parameters by clicking "Settings" button, such as adjust resolution, revise aspect ratio, encoder, bit rate, change frame rate and so forth.
The work will be complete within minutes. You see, the region free DVD software makes the whole complex process much easier. And not only that, find your output video, so you can classify, reserve, transfer, stream or edit it as you wish. it's time to take leave of physical discs and cumbrous DVD player, the era of disc to digital is coming. Free Download this DVD region killer, it's worth a shot.
Now, please download the DVD Ripper Pro to complete your jobs.
Why DVDs Have Region Code?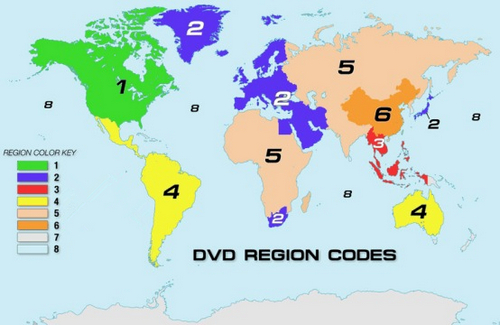 DVD Region Code Map
I bet there are still quite a number of people having questions about DVD region code. Why won't a foreign DVD play in domestic DVD Player? Actually, DVDs are always region coded to prevent people in one area from buying a DVD before it's been officially released in their area. You know, a traditional distribution of DVD is to release a movie to cinemas, and then for general sale, later in some countries than in others. Simply put, it's for to maximizing world profits for film makers. Here are the region codes in widespread use today:
Region 1 - United States, Canada
Region 2 - Egypt, Swaziland, Japan, Europe, South Africa, Middle East, Greenland
Region 3 - Southeast Asia, S.Korea, Taiwan, Hong Kong, Macau
Region 4 - New Zealand, Australia, Latin America, Bermuda, Suriname
Region 5 - South Asia, Afghanistan, Russia, Belarus, Ukraine, Central Asia, Mongolia, N.Korea
Region 6 - Mainland China
Region 7 - Reserved for unspecified special use
Region 8 - Reserved for international venues such as aircraft, cruise ships, spacecraft, etc...
Region 0, 9, or REGION ALL - Discs are uncoded and can be played worldwide
Owing to the massive surge of the Internet file sharing and the development of region free DVD player, DVD region coding seems to be fairly ridiculous nowadays. So if you are in trouble with this issue, you might as well follow the tutorial above to have a try. Don't forget to give it a thumb up if it works for you.
More Special Features on WonderFox DVD Ripper Pro
Rip any DVD including home-made, region-coded and copy-protected DVDs you own
Back up DVD to MP4, AVI, MPG, MKV, DIVX, XVID, VP9, H264, H265 and many more
Extract soundtrack out of DVD(TV show, film, music DVD, tutorial DVD)
Full support DVD Folder and ISO image as well
One click to convert DVD to any kind of hot devices including portable devices and TVs
Offer a built-in editor to add/remove subtitles, custom set output video resolution