MediaInfo is a free, simple and practical program that helps you analyze and display detailed technical and tag information for audio and video files. With the help of it, you can identify video codec with ease. There are many similar programs and software such as VideoInfo Express, VideoInspector, GSpot, Codec Installer, etc., but MediaInfo is my first choice from all aspects. Here are the simple steps.
Step 1. Download and install MediaInfo via https://mediaarea.net/en/MediaInfo.
Step 2. Run MediaInfo, simply drag and drop your video file into MediaInfo window. This program will automatically analyze and display the basic information of the video file, and you'll easily check video codec at first glance.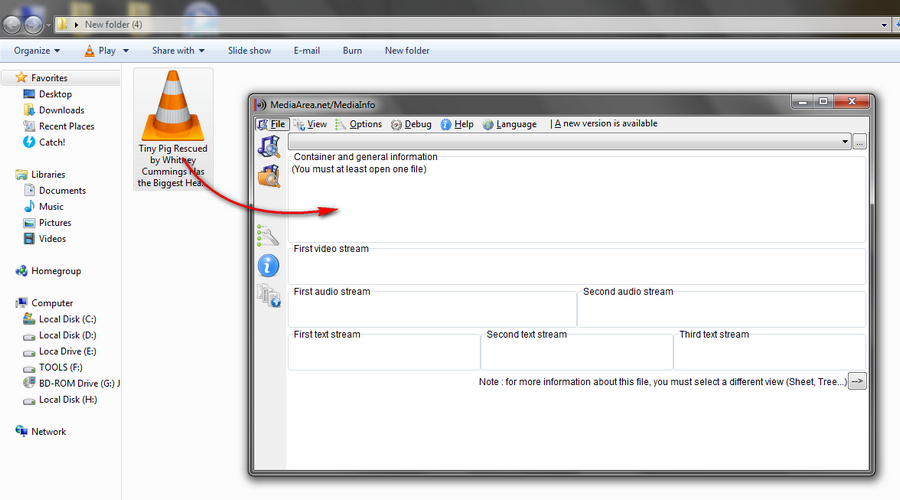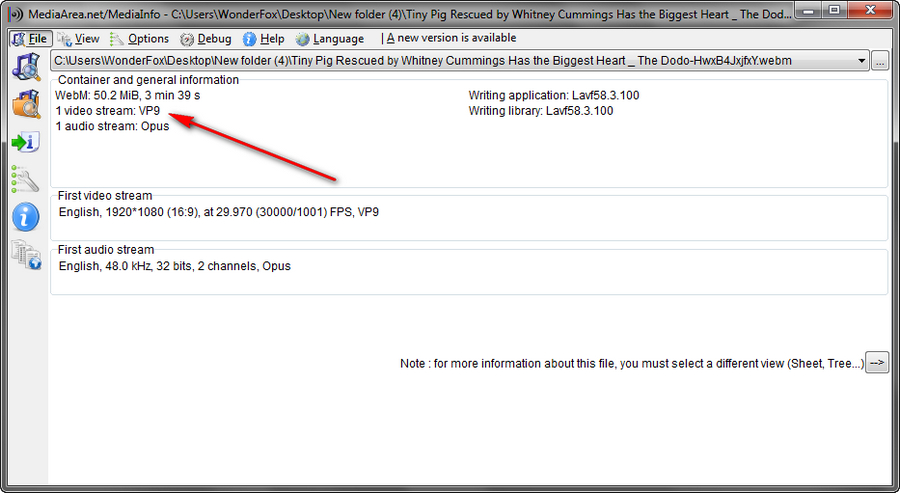 Step 3. For more details, click on "View" button on top menu bar, it offers multiple display options, I prefer "Tree" as shown in the snapshot. As you can see, the video codec of my sample file is VP9. Furthermore, you'll learn other information, such as duration, resolution, bit rate, frame rate, display aspect ratio, etc.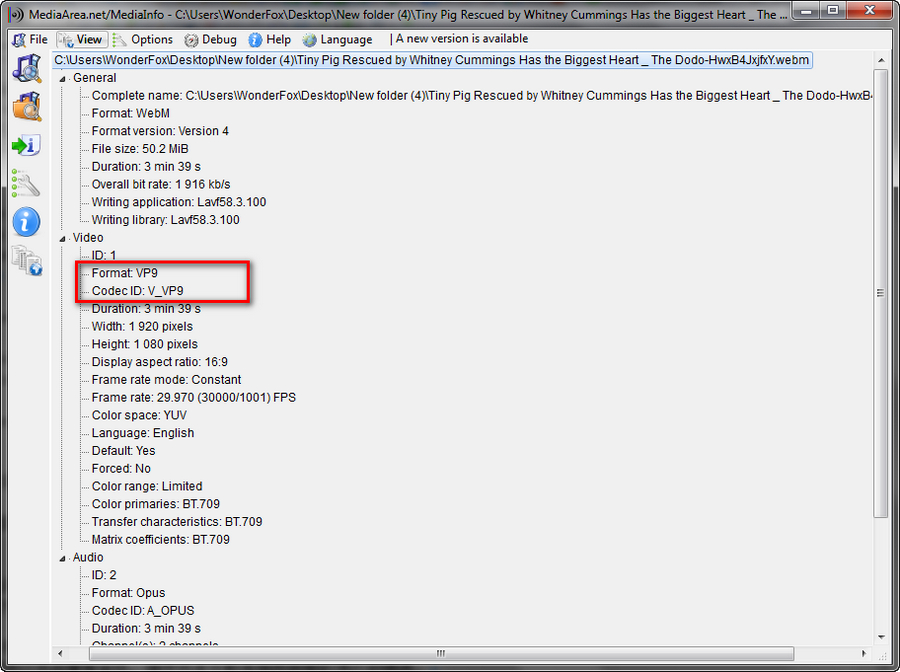 Step 4 (Optional). You're able to export the video information by clicking on File > Export so as to send to someone or post on the forum while seeking help from others.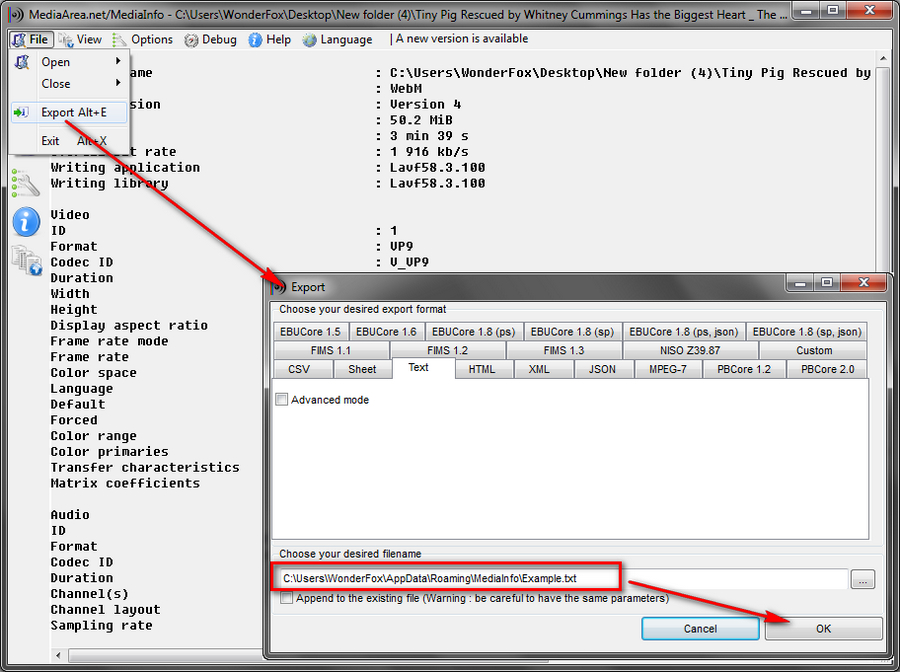 In addition, MediaInfo also provides an online solution without installing any software on your computer. What you need to do is, just drag your video file to the dotted box area, and MediaInfoOnline will immediately list the video information below and offer you two option to download the report or copy to clipboard. No worries, nothing is uploaded otherwise it cannot process so fast. Here is the link: https://mediaarea.net/MediaInfoOnline