There are many reasons why Google Drive can't play video. It's suggested that you try the listed methods one by one until the problem gets fixed.
1. Update browser and Google Drive APP to the latest version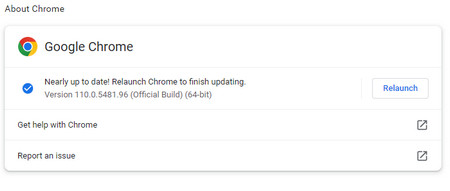 Keep Up-to-date
Indeed, you may get used to the old version and have closed the auto-update feature. However, you know that a mass of issues and problems will be fixed in the new version. That's an inevitable process for continuous optimization.
So make sure your browser or Google Drive app is up-to-date. A lot of inexplicable problems will be solved in the new version.
2. Clear the cache and cookies of browser and Google Drive APP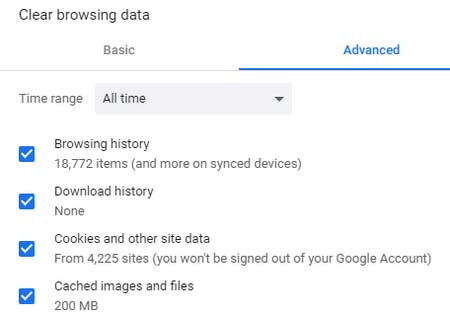 Clear Caches and Cookie
Over a long period of use time, browsers and applications will gradually generate and accumulate a lot of junk and fragmented files that may slown down your program performance.
The bulky cache & cookies sometimes may cause many indescribable issues, which are not limited to video won't play on Google Drive. Similar issues including Facebook video not playing and YouTube video won't play can be solved directly by cleaning them up.
3. Disable browser extensions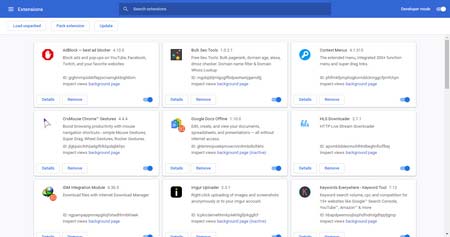 Disable Certain Extension
If you have installed tons of browser extensions before, sometimes, the main culprit will hide among them.
Google drive videos not playing may also be caused by the installation of a certain browser extension or plugin, in which case you can disable all of them and see if it works, then enable the extension or plugin to troubleshoot one by one.
4. Reset network connection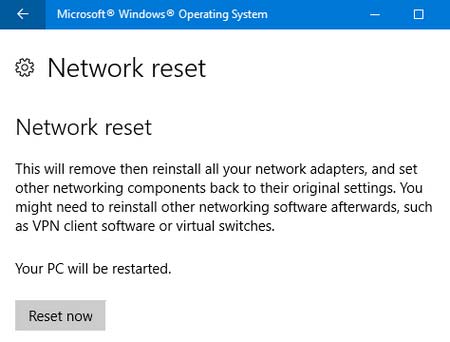 Reset Network Connection
Make sure you are in a good network connection, the problem is often companioned by poor network speed. You can open other applications or websites that need Internet connection and see if they work well. Check on the Internet network or the Wi-Fi connection status, if needed, restart the router/modem or take a network reset and try it again.
5. Open video in a new window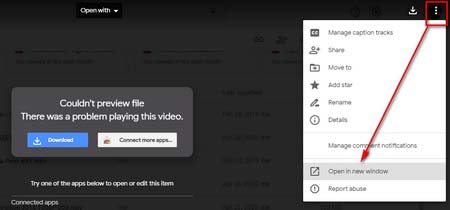 Open in a New Window
Sometimes, when you open a video shared by someone else, there will be an error message "whoops there was a problem playing this video Google Drive" or "Couldn't preview file. There was a problem playing this video." In this case, it can be solved by clicking the three dots in the upper right and opening the video in a new window.
6. Change Video File Size

Video is not Ready
7. Change unsupported file type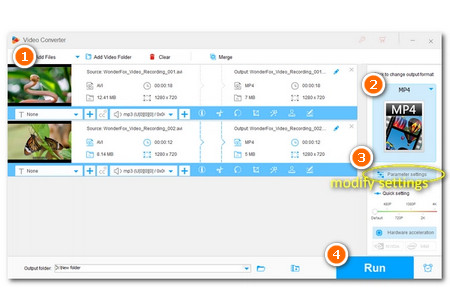 Unsupported File Type
Another common reason is that the uploaded video parameters are not supported by Google Drive. Make sure your video matches the format and encoding below, in addition, the maximum playback resolution is 1920 x 1080.
WebM (VP8/Vorbis) | MPEG4, 3GPP, and MOV (H.264 and MPEG4/AAC) | AVI (MJPEG/PCM) | MPEGPS (MPEG2/MP2) | WMV | FLV (FLV1/MP3) | MTS | OGG
If the Google Drive video not playing issue arises due to the incompatible parameters, you can fix it in clicks with the help of Free HD Video Converter Factory. Here is a simple guide:
Step 1. Download and installDownload and install this handy tool on your Windows PC first. Then open it and add the target video file to the Converter module.
Step 2. Click the format image icon on the right size to enter the output format library. Navigate to the Video category and select a needed format such as MP4.
Step 3. Then back to the main interface and hit Parameters setting to modify codec, resolution, sample rate, bitrate, and so forth. Click OK to save the changes.
Step 4. Then hit the bottom triangle button to set a new path. Click Run to initiate the conversion.