Although WMA is a commonly used audio format, playing MP3 files is still easier than WMA because MP3 is compatible with almost all software and devices. Therefore, if you have collected some WMA, you can consider changing WMA audio to MP3 files. But what's the best way to convert WMA to MP3? Don't worry. A good WMA to MP3 file converter will help you. Below, I will share with you the best WMA to MP3 converters and the steps to convert WMA to MP3 with the best quality. Read on.
WonderFox HD Video Converter Factory Pro is undoubtedly the best software to convert WMA to MP3 on Windows right now. It is simple to use and can convert WMA to MP3 easily and quickly. Furthermore, it is a batch audio converter that can convert multiple WMA files to MP3 at the same time. In addition to changing the audio file type, the software also provides advanced settings that allow you to modify audio parameters including audio codec, bitrate, sample rate, channels, and volume. So it would be easy to convert WMA to high-quality MP3 320kbps.
The software has faster speed than most of its compeers. And it delivers high-performance conversions all the time. Through the same program, you can also cut and join audio files. Check out its main features below.
Main Features
Fast convert WMA to MP3 in a few clicks.
Support WAV, FLAC, Ogg, AAC, M4A, and other audio files.
Generate high-quality audio output.
Extract audio from videos and online URLs.
Batch conversion mode.
Trim, merge, and compress large video/audio files.
Now, you can get this dedicated WMA to MP3 converter app and follow the next part to learn how to convert Windows media audio to MP3.
Step 1. Import WMA Files
Run WonderFox HD Video Converter Factory Pro on your PC and open Converter. Then, click Add Files to import your WMA audio files. You can also drag and drop the source files into the program directly.
To set an output folder in advance, click the ▼ button at the bottom of the interface and choose your preferred output destination.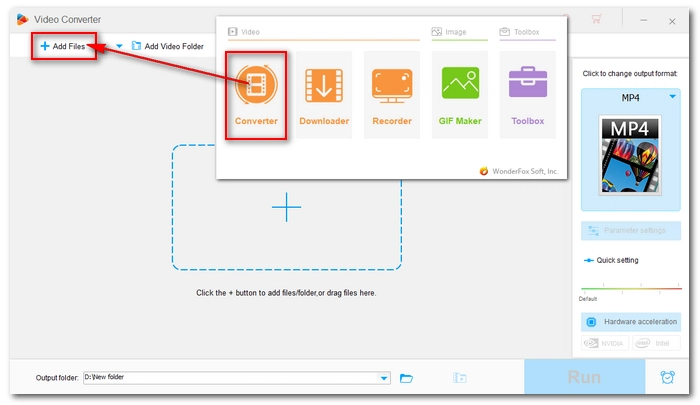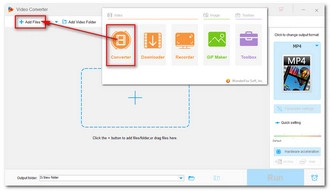 Step 2. Choose MP3 Format
Go to the right side of the converter program and open the output format page. Next, choose the Audio category and select MP3 as the output format.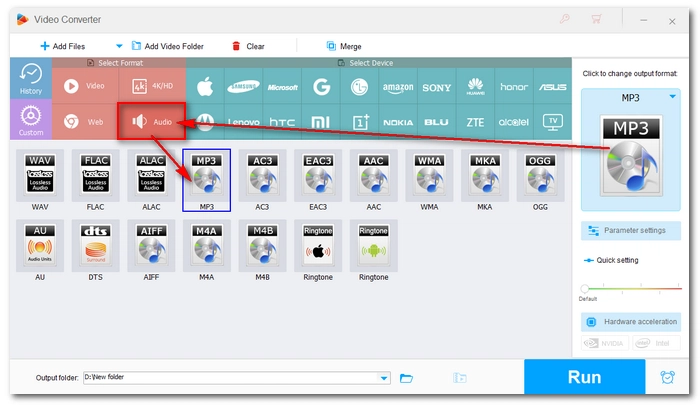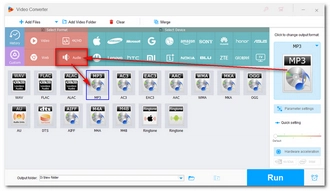 Optional. Edit Audio Settings
The program offers customizable audio settings in the Parameter settings. You can change the audio bitrate, sample rate, codec, channel, and volume.
In the main interface, you can use the editing tools to cut and trim your audio if necessary. The Merge function at the top of the program interface allows you to merge WMA files into one.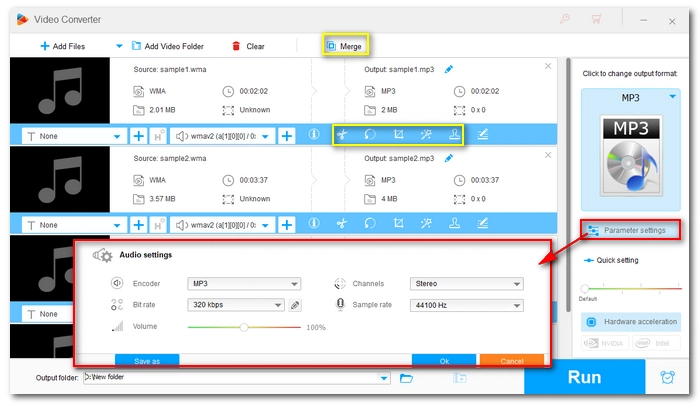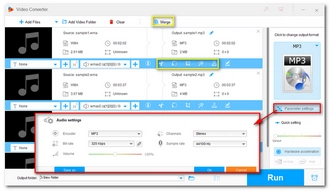 Step 3. Change WMA to MP3
Finally, click Run to start the conversion immediately. The batch mode will to automatically triggered if there is more than one file in the conversion list. After the conversion, you can view the converted MP3 files in the output folder you previously set.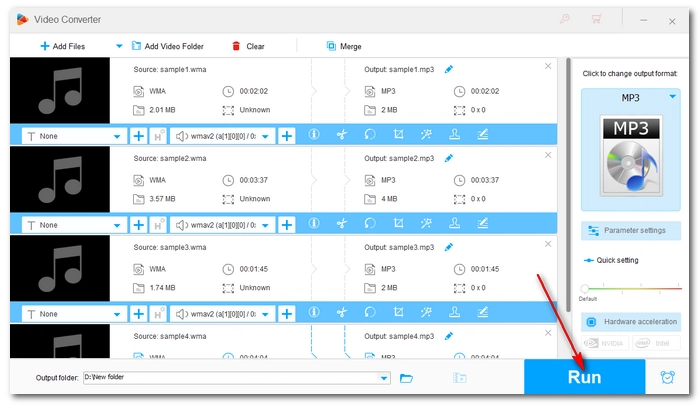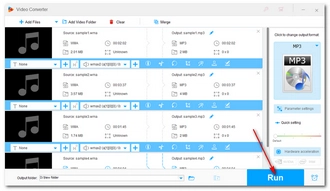 Apart from the professional WMA to MP3 converter software introduced before, how do I convert WMA to MP3 for free, you may wonder. Well, there are actually several good WMA to MP3 converters free. But you would expect some limitations at the same time. Take a look at the following free WMA to MP3 converters for Windows/Mac/online, and make your decision.
1. Free HD Video Converter Factory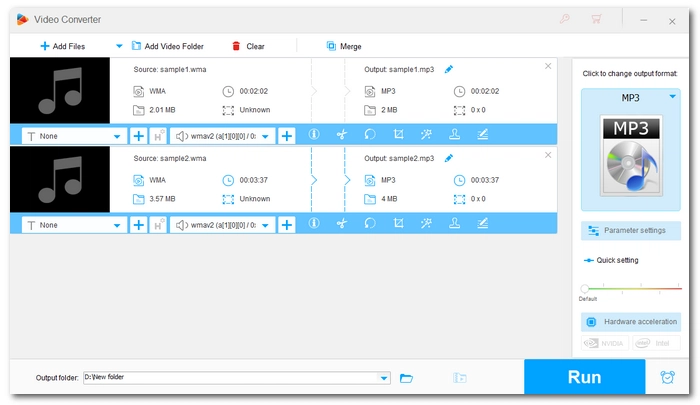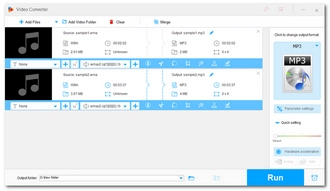 As the free version of the WonderFox software above, Free HD Video Converter Factory can be the best free program to convert WMA to MP3 too.
Ranked first in the best free audio converters, Free HD Video Converter Factory can work as a simple WMA converter to change WMA files into MP3 and other mainstream audio formats. It also allows you to control the output audio quality and size like the Pro version. The only difference is that you cannot batch convert files. But it still has a quite fast conversion speed to handle your conversion quickly. The cherry on top is that there is no size or length limit for each file to convert.
Free HD Video Converter Factory provides more interesting functions for free. For example, it has a WMA editor to cut WMA and join WMA files together; it can also download online videos and music for free.
→ Download Free HD Video Converter Factory Download Free HD Video Converter Factory
2. Switch Audio File Converter Software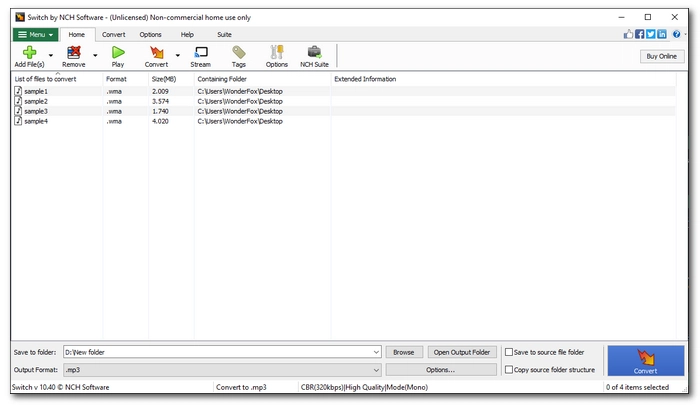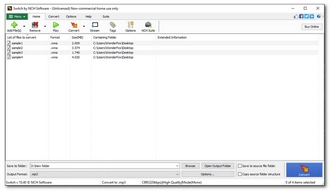 Switch Audio File Converter Software by NCH is the best WMA to MP3 converter for Mac users. It is fast and efficient and can quickly convert between WMA and MP3 formats. And its MP3 encoder can encode with constant or variable bitrates, bringing more data efficiency to your music files.
Switch also supports a wide range of formats besides MP3. And it can convert from multiple file formats at one time.
You can use Switch for free. But note that the unlicensed version is limited to non-commercial home use only. And there is also a limit on usage times. When you run out of the free period limits, you need to purchase the pro version to continue using its service.
3. VLC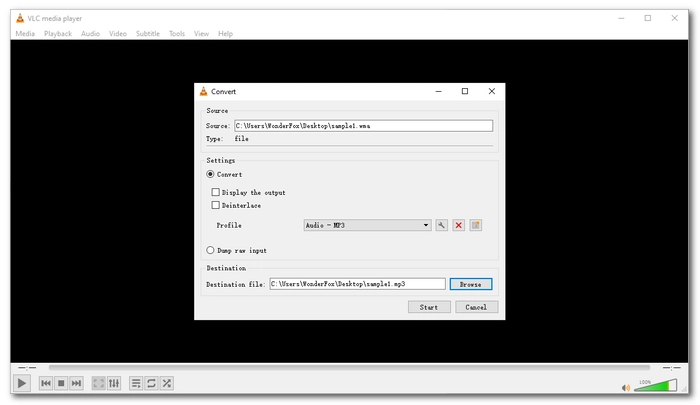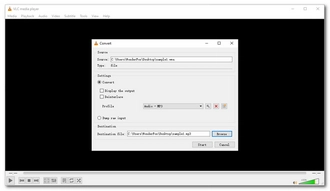 You may have already installed VLC on your PC to play all kinds of media files. Now, you can also take advantage of this very app to convert WMA to MP3 completely for free.
Amazingly, VLC can convert almost anything to MP3 at a pretty fast speed. In the meantime, it offers you options to flexibly change the audio resolution, codec, channel, and so on, so you can get more personalized audio output. Yet, what's most important about using VLC is that you don't have any restrictions during the conversion.
You can access the VLC conversion function by opening Media > Convert/Save, and then following the onscreen prompts to complete your conversion.
4. FFmpeg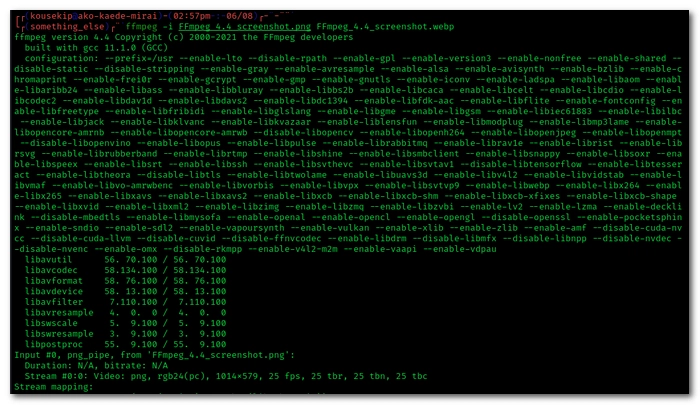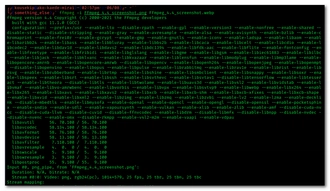 The most powerful WMA to MP3 converter would be FFmpeg, the free and open-source application known for handling audio and video.
It can change WMA into MP3 format simply as well as convert WMA to MP3 with different demands, such as for constant bitrate output, variable bitrate output, and bulk convert WMA files to MP3.
However, FFmpeg will handle your WMA MP3 conversion through command lines. And this process won't be easy if you don't know any of the command codes. But there are enough tutorials online to teach you how to encode WMA into MP3 files for free. Or if you find it too difficult, you can try other free WMA to MP3 converters on the list.
5. Zamzar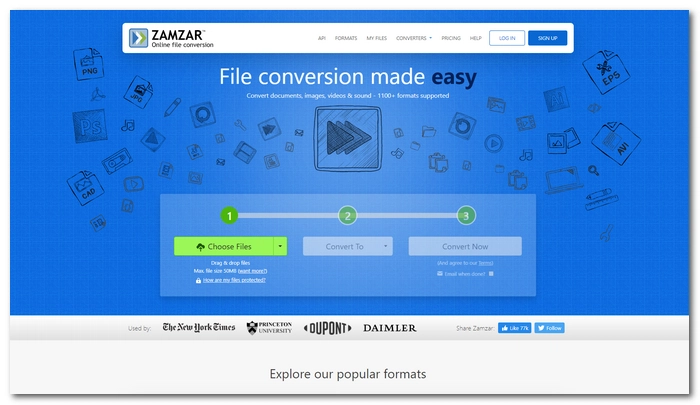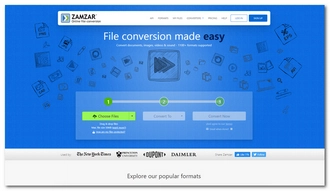 Zamzar can serve as a decent WMA to MP3 converter free online. It can take your WMA file and convert it to MP3 straightforwardly. It even supports converting multiple WMA files at the same time. Yet, one downside is that you cannot edit the audio output settings. But that won't be a problem if you are going to change the audio format only.
Zamzar is free to use for files smaller than 50MB. Considering most WMA audio takes only 2 – 4 MB, the free size should be enough. Yet, if you have a large collection of WMA to convert, you can try the next online WMA to MP3 converter.
6. CloudConvert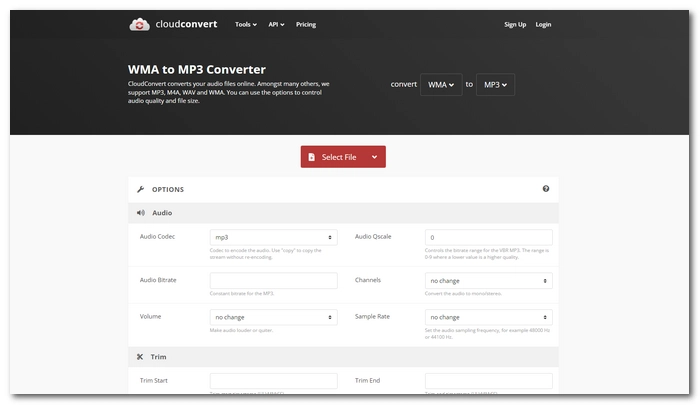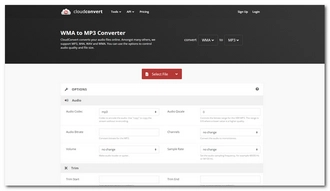 CloudConvert can be used as a free unlimited WMA to MP3 converter online. It can convert a large amount of WMA files to MP3 simultaneously. Meanwhile, it provides settings to help you control audio quality and file size. It also comes with an audio trimmer to cut your file before conversion.
Besides WMA to MP3, you can also use CloudConvert to convert videos, images, and documents. Yet, the conversion time will be a problem as it takes place in the cloud. It will depend on your network to upload files and the server to convert files. So, if you are to convert some big files, make sure you have a strong internet connection.
In this article, I've shown you the best WMA to MP3 converter to mass convert WMA to MP3 and the WMA to MP3 converters free. I bet you won't have any problem converting your WMA files into MP3 now. If you want more help, you can check out our other articles here: