Customer Feedback
Two years ago, I bought a camcorder (Sony AX100 Handycam) at the store. Shop assistant told me I could use it for recording 4K Ultra HD videos. She also told me the camcorder supports MP4 and AVCHD, though I couldn't play that video on my iPad or iPhone. The settings just broke my head that it's impossible to preserve its memories in 4K video. This camera is for my dad that he wants to record 4K video for his kids' soccer game. The camera did a great job picking up the action and not blurring where motion was significant and it provided an outstanding picture quality. But it wasn't that useful when it came to editing videos. So I had to spend a lot of time to find possible ways for free AVCHD converter and editing videos.
What is AVCHD ?
AVCHD (Advanced Video Coding High Definition) is a file-based for the digital recording and playback of high-definition video, which is jointly developed by Sony and Panasonic for use in a consumer camcorder. For video compression, AVCHD camcorders use the MPEG-4, AVC/H.264 standard, it supports high definition and stereoscopic (3D) video resolution changing, including XAVCS-3840x2160-30fps, XAVCS-3840x2160-25fps, AVCHD-1920x1080-24fps, MPEG-4-1280x720-30fps, MPEG-4-1280x720-25fps. Most camcorders record audio using Dolby Digital (AC-3) compression scheme. Stereo and multichannel are supported. As AVCHD is derived from the Blue-ray Disc specification, it is also compatible with the Blue-ray Disc. AVCHD video can be directly burned to blank Blue-ray Disc and playback on TV.
Why Choose the AVCHD Video Converter?
HD Video Converter Factory is a free AVCHD video converter that can provide you with the easiest way to convert your AVCHD video, and it's totally free. While changing AVCHD into MP4, it can also convert AVCHD to other formats and compatible with popular mobiles and TV. It can effortlessly convert AVCHD for playing on IOS, Android, Windows, TV, etc.

Free HD Video Converter Factory
This completely free software provides you the simplest way to convert AVCHD to MP4, AVI, MKV, WMV, MOV, MP3... Learn more >
How to Alter AVCHD into MP4 Free?
HD Video Converter Factory is a free software to help you convert video with lossless fidelity and the fastest speed.
It can easily compress and convert with 6X faster conversion speed than other converters, as well as interconversion between MKV, AVI, MTS, M2TS, FLV, HTML5, WEBM, MOV, H264, H265. Free download here for a better experience.
Step1. Launch your program. Enter "Converter". Click "Add file" or just pull your AVCHD video in the window.
Step2. Select the output format as MP4 by clicking the output format icon on the right side.
Step3. Hit Run button to start the conversion.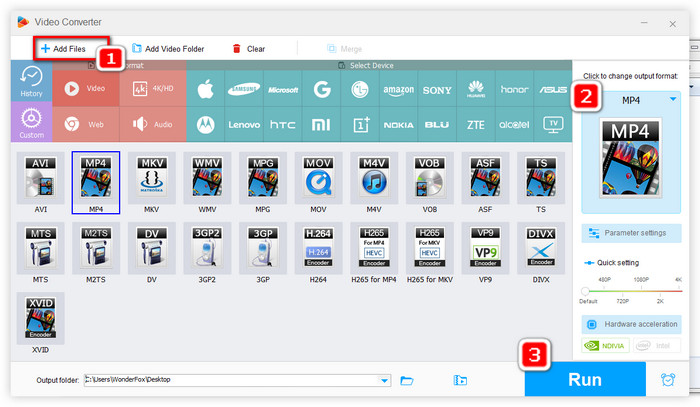 How to convert AVCHD to MP4
Your Best AVCHD Converter Partner - WonderFox Free HD Video Converter Factory
Free HD Video Converter Factory is not only the best AVCHD to MP4 converter but also provides a free HD video conversion solution and creates a fabulous balance between quality and size of converted videos. It perfectly fixes the disproportionate aspect ratio and keeps the lossless fidelity of the original video. In addition, WonderFox Free HD Video Converter Factory also provides optimized defaults for the most popular devices, such as iPhone 11 Pro (Plus), iPhone X(XS,XR), iPad Pro, iPad Air, iPad mini, Apple TV, Samsung GALAXY series, Android Smart, Curved 8K/4K TV, UHD TV, Surface, BlackBerry, PS4, Xbox One.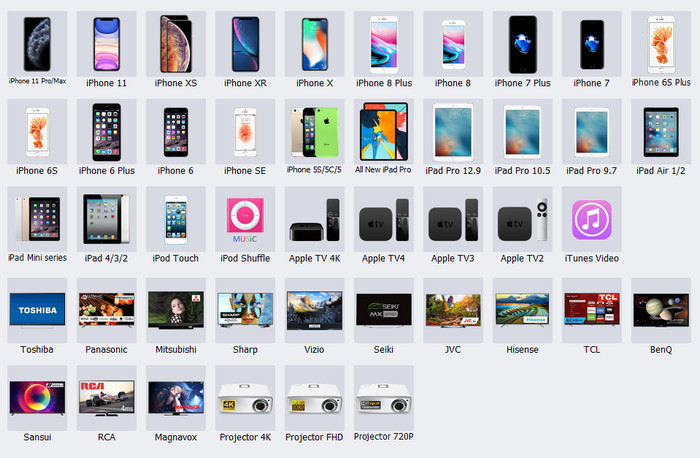 Supports other formats
Moreover, this free AVCHD converter could provide you with other functions, for edit function, you can clip the length of the video, merge several videos into one, add video effects.
Clip the length of the AVCHD video, you can delete the parts you don't want.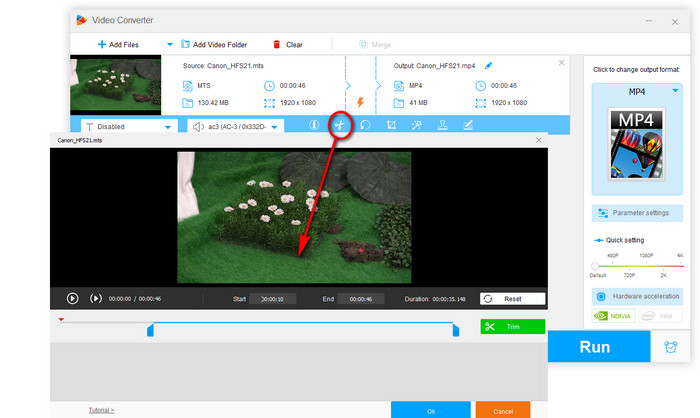 Clip the length of the video
Merge your several videos into one.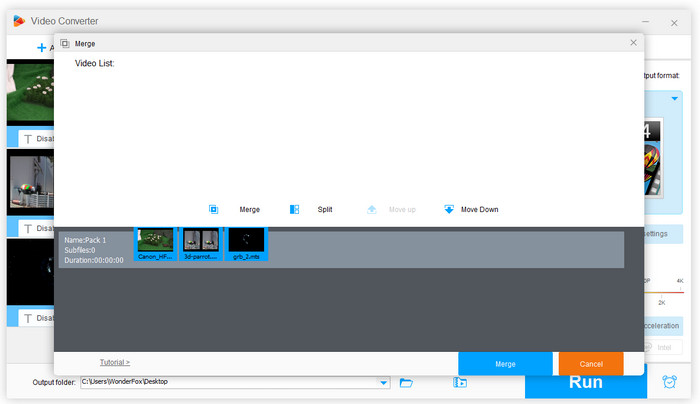 Merge your several videos into one.
As a download tool, you can use it for downloading videos from Youtube.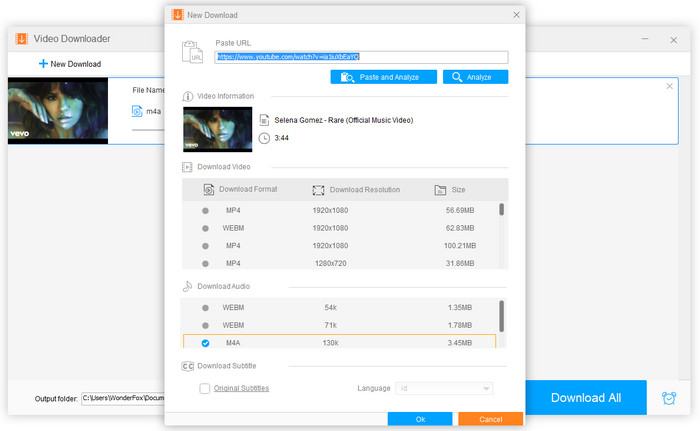 Downloading video from Youtube
WonderFox Free HD Video Converter Factory can be your ringtone maker for iPhone and Android, and it can extract your audio from video.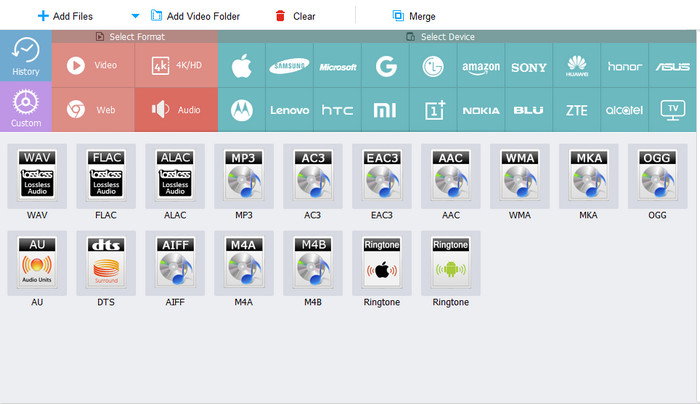 Ringtone Maker
Thanks for your view.
Still got a question? Submit it to us and get an answer within 24 hours..