What is 3GP? Why 3GP Video to MP4?
Short for 3rd Generation Partnership Project, 3GP is a multimedia container format for video and radio used on 3G or 4G mobile phone, and 3GP2 is an extension of 3GP. As you probably know, 3GP is an outdated format that only allows lower resolution. If you really like your 3GP videos, you can convert it to MP4 for general use becasue MP4 is the most universal video format with the best compatibility. Given this, a 3GP to MP4 converter is a must-have.

Best Free 3GP to MP4 Converter
Besides being a free 3GP to MP4 converter, WonderFox Free HD Video Converter Factory can solve almost all your video and audio format incompatibility problems quickly and efficiently. Learn more >
How to Convert 3GP Video to MP4 Free?
WonderFox Free HD Video Converter Factory is a totally free video converter that can easily convert 3GP to MP4 and many other mainstream video formats and hot devices. It's more than a 3GP to MP4 converter, but it also allows you to download 1080p videos from YouTube and 500+ hot websites with lighting speed and superior quality. Go ahead with this 3GP to MP4 freeware free download and install it on your PC.
Step 1. Launch WonderFox Free HD Video Converter Factory and enter the Converter module, then press 'Add files' button to add your 3GP videos or you can also drag and drop your files here.
Step 2. Open Output Format list on the right side, go to "Video" category and choose MP4 profile.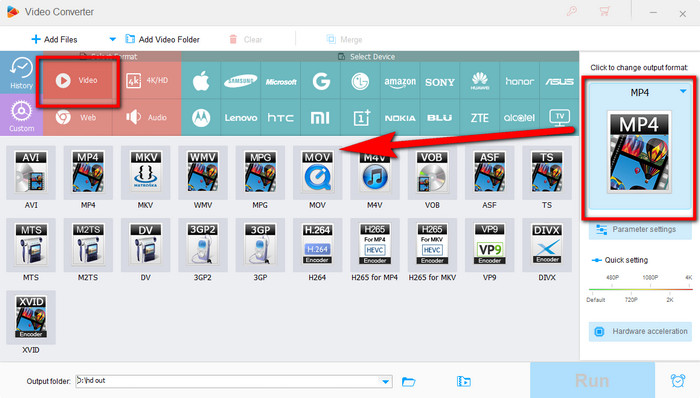 Select output format
Step 3. Choose a destination folder on the bottom and press 'Run' button to convert 3GP to MP4 free.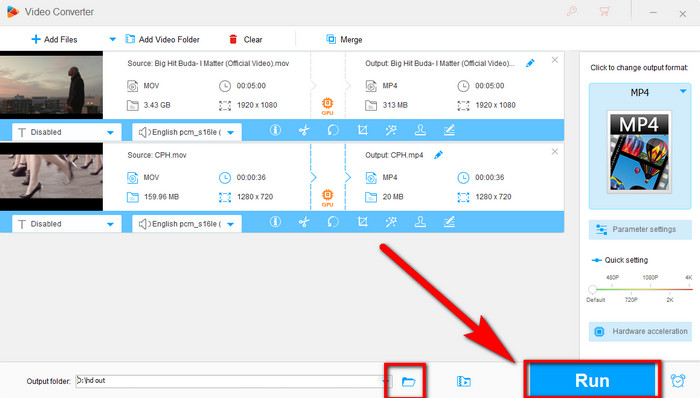 Start converting
After conversion, the converted MP4 files will be placed in your output folder.
Also Read: 3GPP to MP3 | 3GP Movies Download | 3GP to WMV | 3GP to AVI | 3GP to MOV
(Optional) Crop Your 3GP Video – Remove Unwanted Part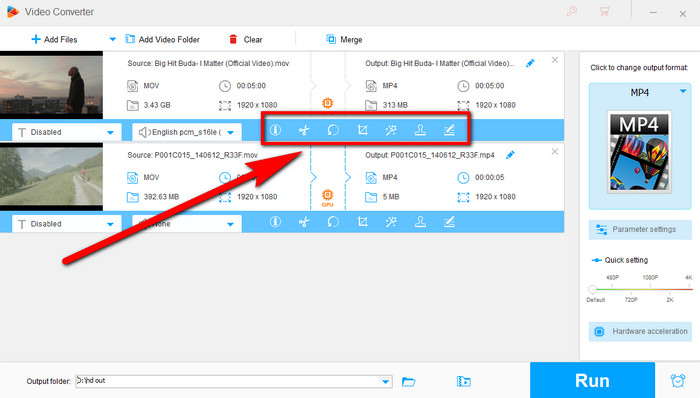 Crop video
1. Click 'crop' button to edit.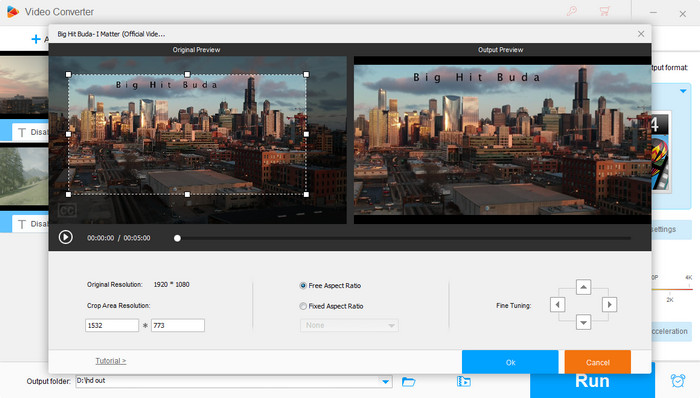 Crop video
2. Drag the border and decide the crop size.
(Optional) Merge Your 3GP Video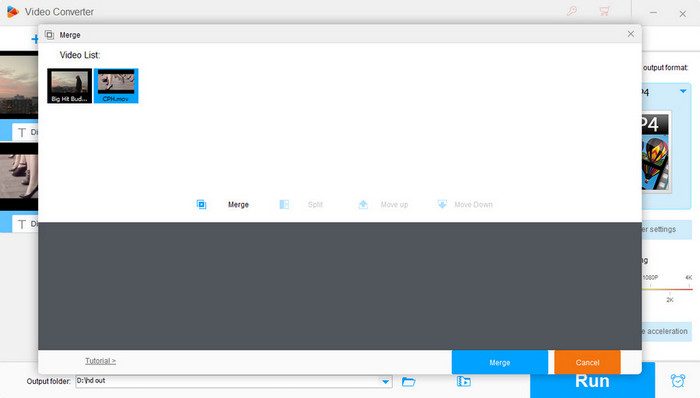 Merge videos
1. Find 'merge' button at the main interface.
2. Click 'merge' button to make pack.
3. Pull the original videos in the merge pack.
4. Click 'ok' button to start merging.
(Optional) Clip Your 3GP Video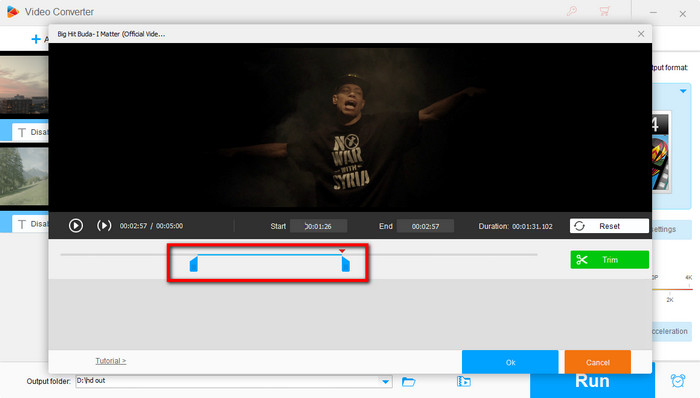 Clip video
1. Find 'Trim' button in the main page.
2. Control the bar and decide the part you want.
3. Click Trim button to clip 3GP file. And you're allowed to split multiple clips at will.
3. Click 'ok' button to save changes.
(Optional) Add Special Effect to Your 3GP Video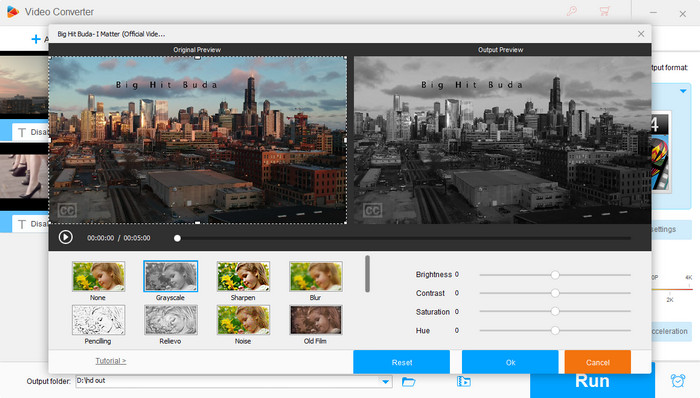 Add effect
1. Find 'Effect' button on the main interface.
2. Select the effect you'd like to apply.
3. Click the 'ok' button to complete.
You can combine all the function to make your own video, and surely it will be fun.
More Functions of this 3GP to MP4 File Converter
WonderFox Free HD Video Converter Factory not only supports converting 3GP to MP4, it also supports converting between other formats and codecs with high-quality video such as AVI, MP4, MKV, MOV, M4V, F4V, FLV, MTS, M2TS, H265, H264, VP9, AV1. Furthermore, it provides more useful functions such as download videos from YouTube, crop videos, merge files, clip videos and add effects to videos.
(Optional) Download from YouTube
1. Enter the Downloader module.
2. Press 'New Download' button and add your URL.
3. Press 'Analyze' button and select the download option.
4. Press 'Download All' button start downloading video.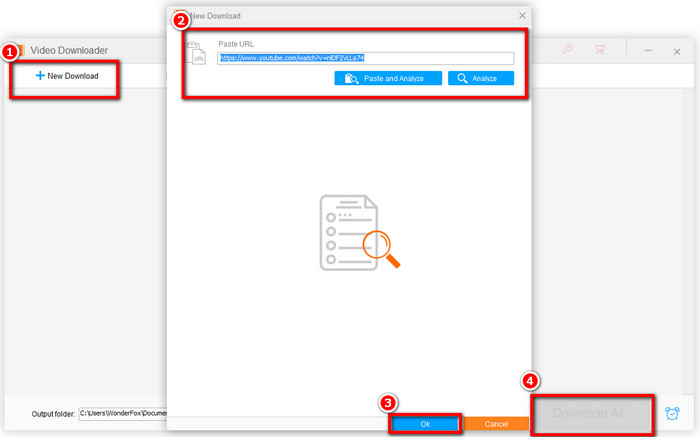 Download videos
More Tips and Guide about WonderFox Free HD Video Converter Factory
WonderFox Free HD Video Converter Factory is a fully functional free video conversion program allows you to convert your videos with high quality and fast speed. It can easily help you convert HD and SD videos. It can also solve all of your conversion problems, such as convert SD video to HD video, convert MTS videos. In addition, you can make your favorite ringtone.
Still got question? Submit it to us and get answer within 24 hours.