What is 3GP?
3GP is 3rd Generation Partnership Project, it's a multimedia container format for video and radio used on 3G or 4G mobile phone, and 3GP2 is an extension of 3GP.
Why Convert Video to MP4?
MP4 is the most popular format at present, almost any device supports MP4. If you can't play your downloaded 3GP video on your PC, you need to convert it for viewable watching. 3GP is an older format than others that it only allows lower resolution. If you really like your 3GP videos, you can convert it to MP4 for other equipment.
Hot Serach: 3GPP to MP3 | 3GP Mobile Movies Free Download

Free HD Video Converter Factory
With the strong technology support and user-friendly design, Free HD Video Converter Factory can solve all your video format matters quickly and effectively. Learn more >
Author's Recommendation of Converter
It's a totally free converter which can easily convert 3GP to MP4 or other downloaded videos with lighting speed and superior quality that shows outstanding compression rate and comfortable ratio aspect. It's more than a 3GP to MP4 converter, which also supports almost all the major formats' conversion.
How to Convert 3GP Video to MP4 Free?
Free HD Video Converter Factory provides you the fastest conversion speed by making use of NVIDIA NVENC, CUDA and also Intel QSV and its Smart Encoding to speed up video encoding.
Step1. Launch 'HD Video Converter Factory', enter the Converter module, press 'Add files' button and add your 3GP videos or you can also drag and drop your files in.
Step2. Click 'output format' button and choose MP4.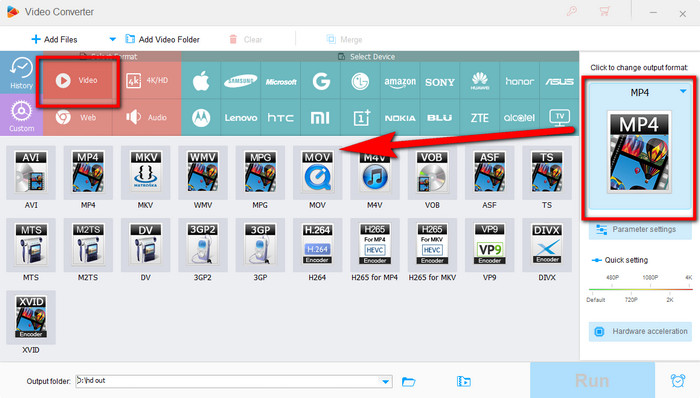 Select output format
Step3. Press 'Run' button to start the conversion.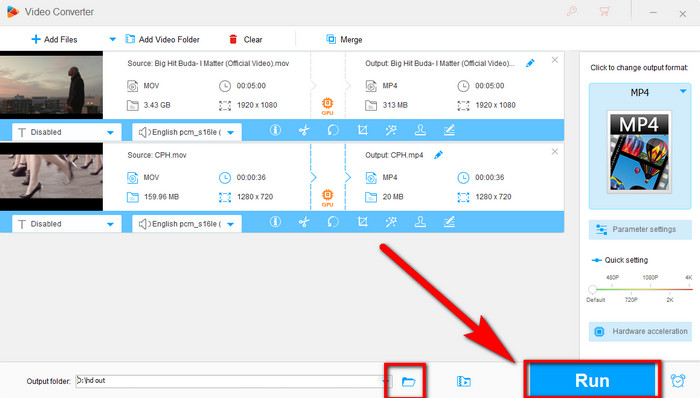 Start converting
Step4. After conversion, the converted files would turn up in your output folder.
The Extended Functions of this 3GP File Converter
Free HD Video Converter Factory not only supports converting 3GP to MP4, it also supports converting between other formats and codecs with high-quality video such as AVI, MP4, MKV, MOV, M4V, F4V, FLV, MTS, M2TS, H265, H264, VP9. Furthermore, it provides other extended function such as download videos from YouTube, crop videos, merge files, clip videos and add effects to videos.
Download from YouTube
1.Press 'Download video' button and add your URL.
2.Press 'Analyze' button and select the open folder and video quality.
3.Press 'Download' button start downloading video.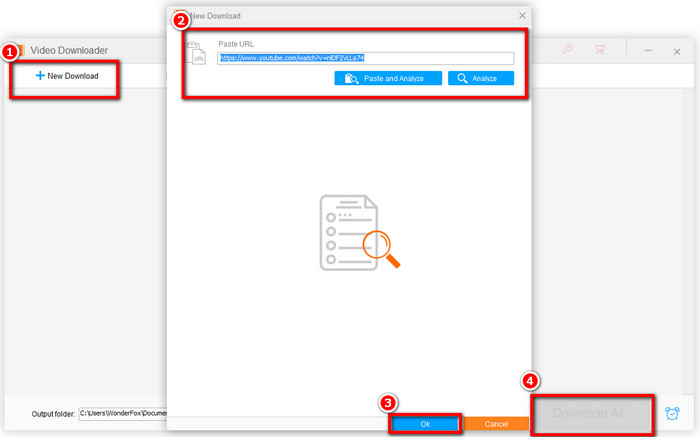 Download videos
Crop Your 3GP Video – Remove Unwanted Part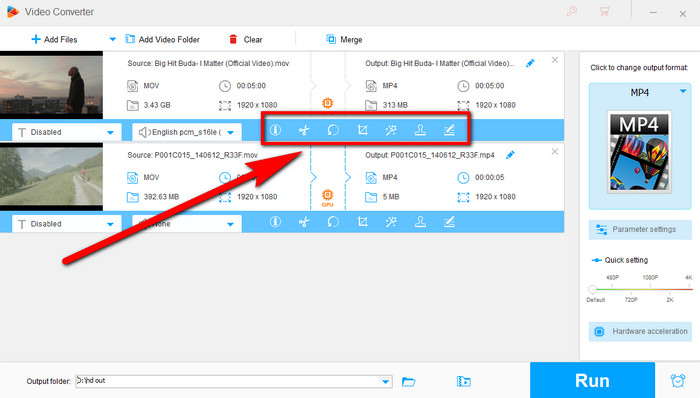 Crop video
1.Click 'crop' button to edit.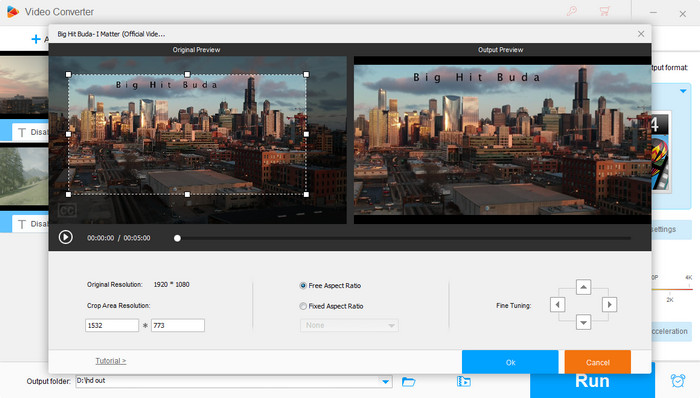 Crop video
2.Drag the border and decide the crop size.
Merge Your 3GP Video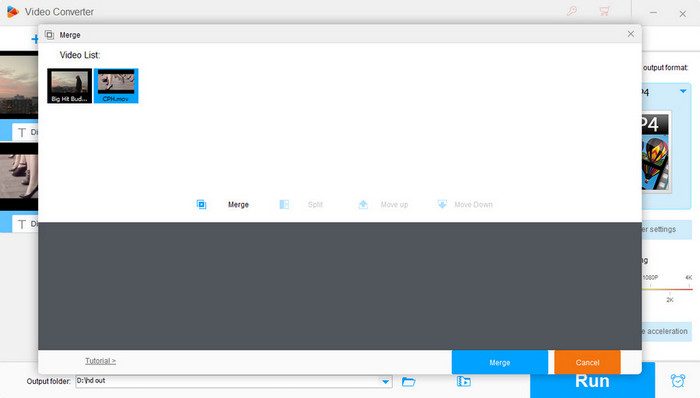 Merge videos
1.Find 'merge' button at the main interface.
2.Click 'merge' button to make pack.
3.Pull the original videos in the merge pack.
4.Click 'ok' button to start merging.
Clip Your 3GP Video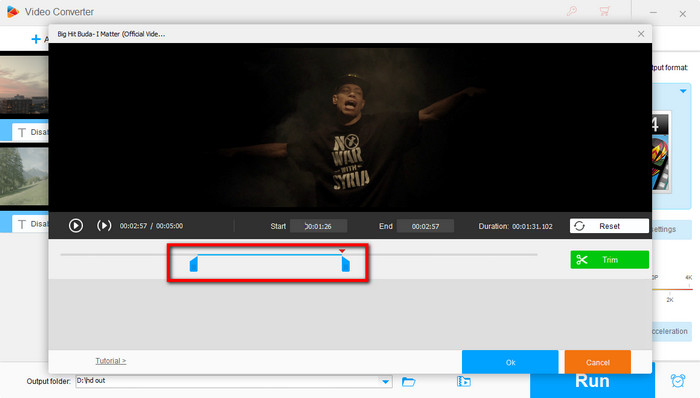 Clip video
1.Find 'clip' button in the main page.
1.Control the bar and decide the part you want.
2.Click 'ok' button to start clipping.
Add Special Effect to Your 3GP Video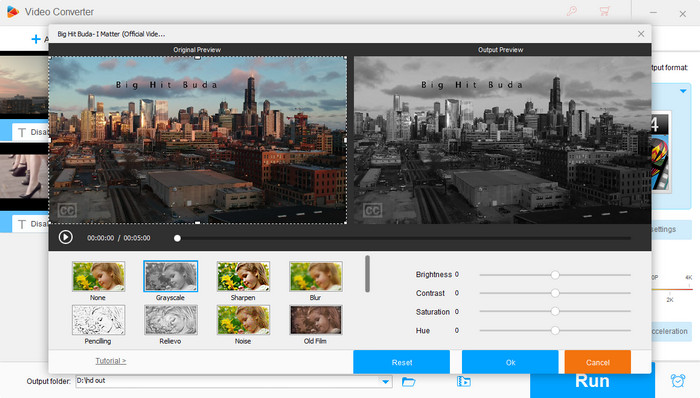 Add effect
1.Find 'Effect' button on the main interface.
2.Select the effect you like most.
3.Click 'ok' button to complete.
You can combine all the function to make your own video, and surely it will be fun.
More Tips and Guide about Free HD Video Converter Factory
Free HD Video Converter Factory is a fully functional free video conversion software allows you to convert your videos with high quality and fast speed. It supports 150+ video formats, which can easily help you convert HD and SD videos. It can solve all of your conversion matters, such as convert SD video to HD video, convert MTS videos. In addition, you can make your favorite ringtone.
Still got question? Submit it to us and get answer within 24 hours.