Customer Feedback
Whenever I download videos from the internet or got the HD videos from my friends, I used to come across a lot of MKV videos. As a matter of convenience, I was so expected I can play the MKV videos on my iPhone or iPad. In that way, I could watch those MKV movies anytime and anywhere. Unfortunately, MKV videos didn't work on IOS, which really made me feel disappointed. In my experience, iPhone is compatible with MOV format. A friend of mine told me that I should use a converter to transform my HD video into my iPhone. So I spent a lot of time searching a kind of tool in the purpose of converting MKV to iPhone. However, most software are of poor competence to be qualified products that they provided inferior-quality videos and annoying noise. The changing resolution ratio of converted videos are really poor. I was in a desperately need for an excellent video converter. How could I deal with it?
What is MKV?
Let me humbly introduce the MKV files for you first. MKV, also known as Matroska Multimedia Container. Matroska is an open standard, free container and file format, which is similar in other containers like MP4, AVI or ASF. Matroska is supported by a non-profit organization and the specifications are opened wide to everyone. It is precisely because the Matroska project is a royalty-free open standard and Matroska's technical specifications are available for private and commercial use, we can really appreciate the universality of Matroska. The only unfortunate thing is that Apple QuickTime didn't support Matroska out of box, and that's why you need to convert MKV for Apple equipments.
What is MOV?
MOV is so-called QuickTime File Format, which is natively developed by Apple QuickTime framework. The format specifies a multimedia container file that contains one or more tracks, each of which stores a particular type of data: audio, video, or text (e.g. for subtitles). Though QuickTime is not compatible with MKV, I have found the method for you to enjoy your MKV movie on your iPhone or iPad. Just simple bit of work for converting MKV to MOV.
Significant Benefits for the MKV to MOV Converter
1, WonderFox HD Video Converter Factory Pro could provide the advanced video compression and downsize video (convert HD videos to SD videos;) with minimum quality loss.
2, this outstanding converter is designed to optimize your computer performance of 50X conversion speed. Meanwhile, it works out well to reduce memory requirement.
3, This Professional Video Converter Factory Pro is the best choice for us to solve the video format compatibility of Apple devices. All-in-one video conversion software supports iPad, iPod, iPhone and Apple TV compatible videos. Moreover, this converter is very easy-to-use. Just few steps to finish your conversion.

HD Video Converter Factory Pro
HD Video Converter Factory Pro makes the High-Quality output with fast speed and minimum compression. It saves your memory and supports all current formats, such as MOV, AVI, MP4. Learn more >
How to Convert MKV to QuickTime Compatible Format (MOV)?
Step1. Launch your software and click add files or pull in MKV files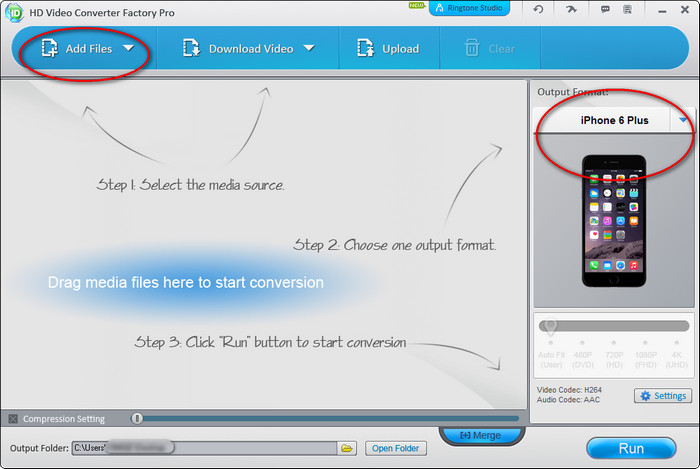 Select the output format and output folder
Step2. Select the output format and output folder, you can choose iPhone preset or select MOV format.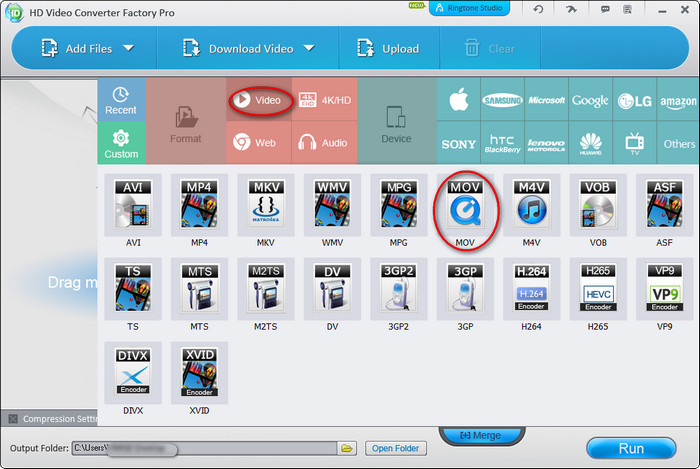 Add files
Step3. Press the run button to finish conversion.
WonderFox HD Video Converter Factory Pro-Your Trustworthy Download Tool to QuickTime
HD Video Converter Factory Pro is not only competent to convert MKV for Apple equipment, but also able to convert MKV to any format you want, which also provide optimize default for the hottest smart device: Samsung GALAXY series, Android Smart, Curved 8K/4K TV, UHD TV, Surface, MOTOROLA, BlackBerry, SONY, PS4, Xbox One, HUAWEI, LG. Furthermore, HD Video Converter Factory Pro could download HD and SD video from Youtube. With a few simple steps, you can easily download HD video files (download 4K video , new VR video, 360-degree video, HD MP4, HD MKV, HD AVI, HD TS, HD ASF, HD MOV, HD WMV) and then transfer them to your QuickTime or any of your portable devices.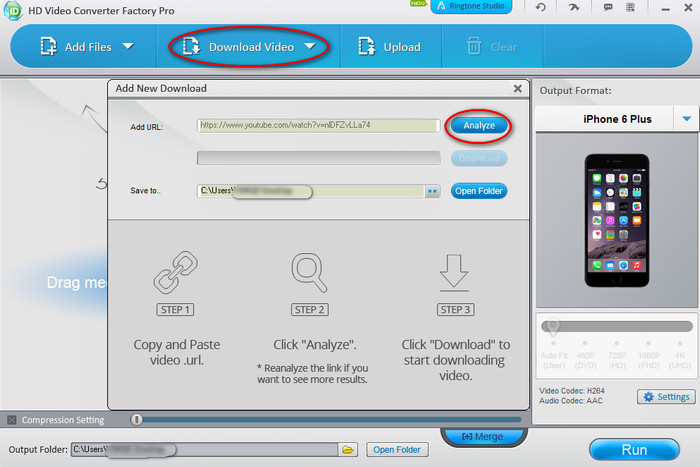 Download video to QuickTime
Step1. Launch your program, select "Download Video" button , and copy your YouTube URL.
Step2. Click "Analyze" button .
Step3. Chose the video you want and click "Download" button.

Congrats, problem solved now! Why not keep the full-licensed program for
LIFETIME
at lowest price of the year now!
Still got question? Submit it to us and get answer within 24 hours.