Yes, I figure you've already tried some subtitle converters but some of them just can't process SUB subtitles nicely whatsoever like how they deal with other subtitles. According to my test result, if talking image-to-txt subtitle conversion, OCR is the most reliable process (Optical Character Recognition, the process of capturing characters from bitmap and export it as plain text).
Let's skip the jargon… The recommended tool here is Subtitle Edit. This SUB to SRT converter is clean, small, easy-to-use, open-source and practical. Now I'd like to show you how to use it.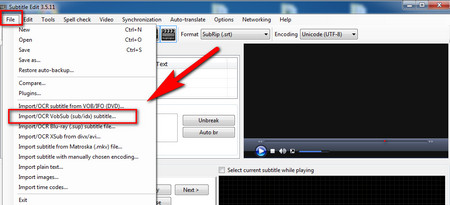 Convert .sub to .srt in Subtitle Edit
Step 1. Hit "Download latest version of Subtitle Edit" fromwww.nikse.dk/subtitleedit to download Subtitle Edit. Install it to your PC and Launch it.
Step 2. Locate "File" tab at the upper-left side of the interface, select "Open VobSub(sub/idx)" to import SUB subtitles.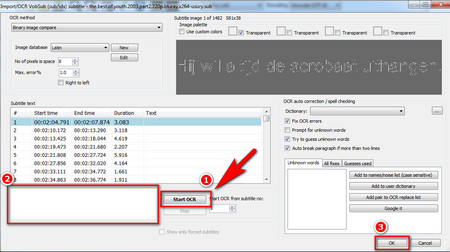 Convert SUB File to SRT Using OCR
Step 3. Click "Start OCR" button to start the OCR process, the program will automatically transcribe the image subtitles to text. If there's an incorrect transcription, you can manually modify it at the blank box on the left side anytime. When it's all set, hit "OK".

Export when SUB SRT Conversion is Done
Step 4. Now you are back to the main workplace. Locate "Format" option from the upper-right side, set it as "SubRip(.srt)", then customize the subtitle encoding if needed. At last, go to "File" tab again and select "Save as", define the output file name and save the file.
Now you have pure text subtitle SRT at hand, they have good compatibility and are well-supported by most devices. Adopt it to your movie and see if it works, I believe there won't be further playback issue this time.
Related articles: SUP to SRT, PGS to SRT, Extract Subtitles from DVD