Real-Debrid is a service with which you integrate Kodi to acquire faster internet stream downloads for buffering-free video playback. To get started, go to https://real-debrid.com/ to sign up for a free account, if you haven't had one already.
· Here's a post where you can learn more about Real-Debrid.
Step 1. Go to Add-ons > Video add-ons, open Exodus Redux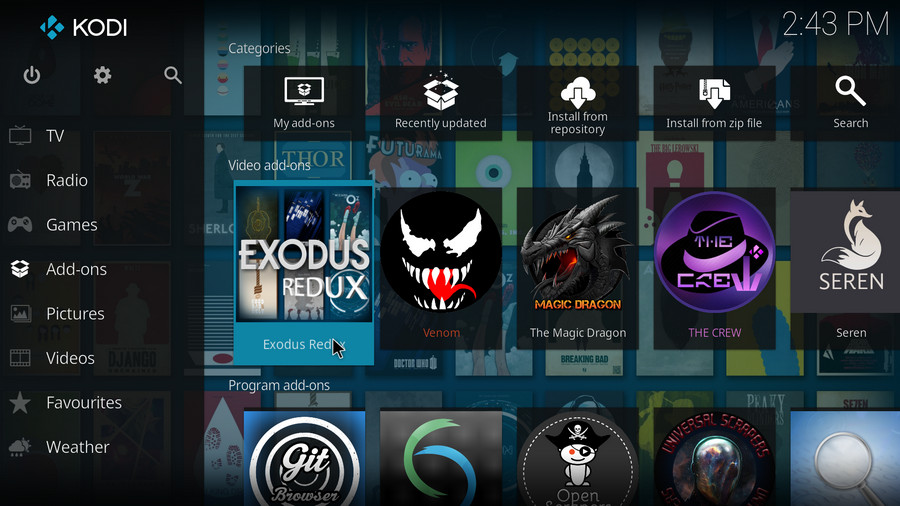 Step 2. Click on Tools.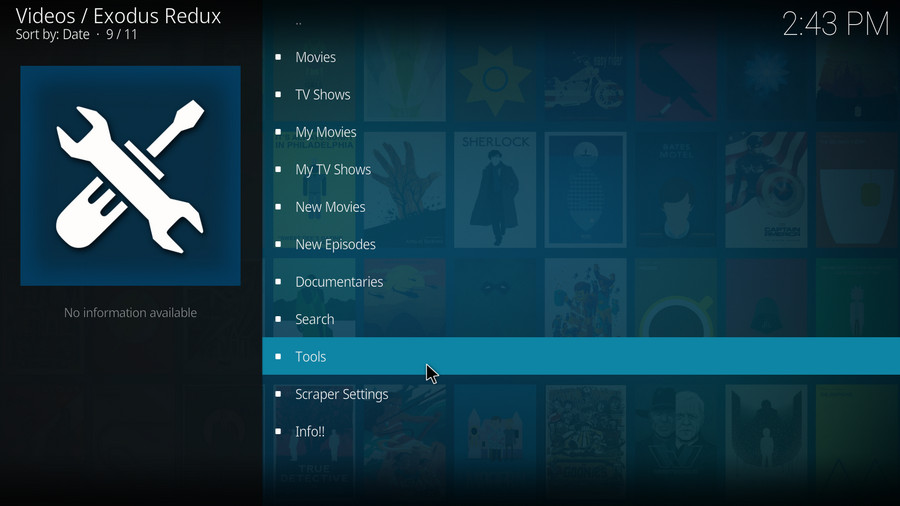 Step 3. From the bottom of the option list, click on ResolveURL Settings.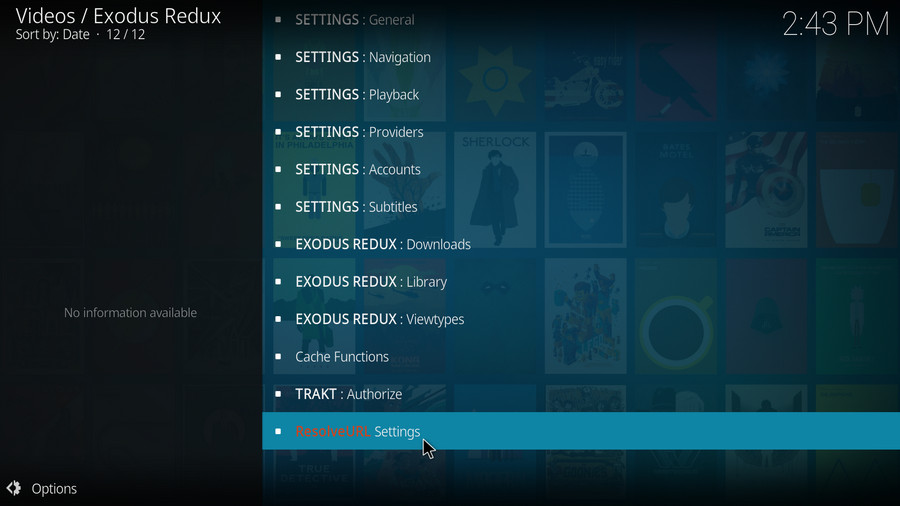 Step 4. From the Universal Resolvers tab, you can see there are multiple service that Exodus Redux supports, scroll down until you find Real-Debrid. Then click (Re)Authorize My Account from Real-Debrid section.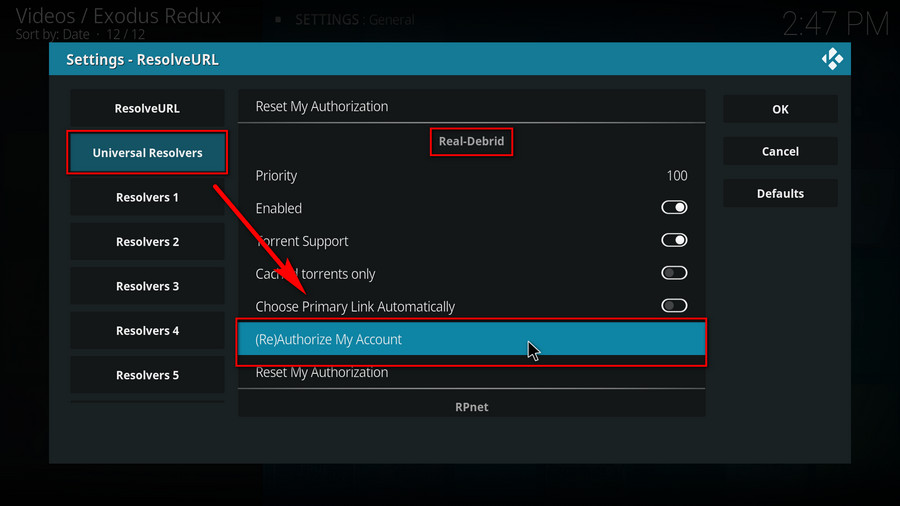 Step 5. A small window will pop up with an authorization code automatically generated, do not click Cancel now. Note that it's a temporary code that expires shortly, so we better hurry.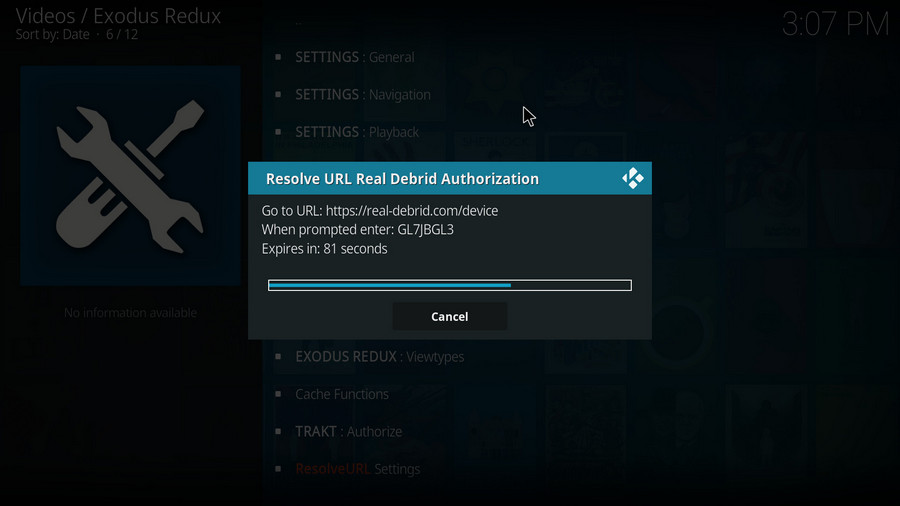 Step 6. Visit https://real-debrid.com/device with your browser, enter the authorization code into the box exactly. Check if there's any typo! Then Real-Debrid will ask you to login, if you haven't.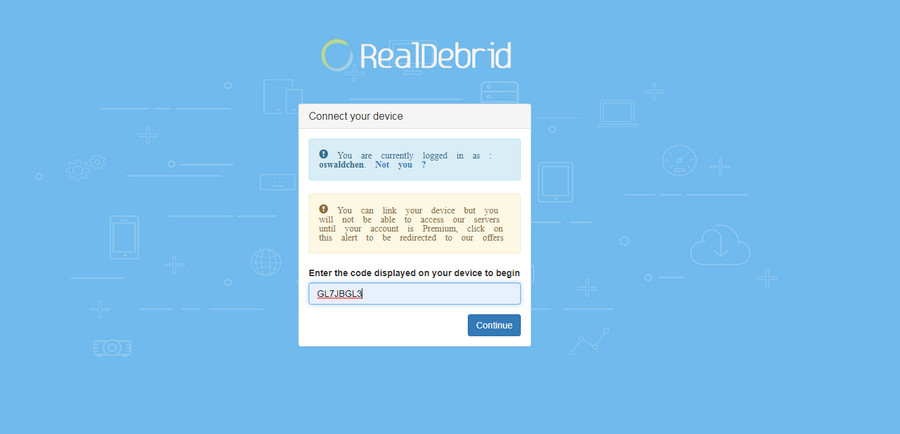 Step 7. It's done! Real-Debrid is now fully setuped on your Exodus Kodi addon. You can now set an identifiable name for your current device, like Android TV living room and close this webpage.