To demonstrate the Premiumize Kodi integration, I'll use Seren addon, one of the better working addons that's optimized for premium services. The integrations with other Premiumize supported addons go with the same principle, you can find the ResolveURL settings either in their navigation menu or addon settings menu.
To properly use Premiumize on Kodi, register an account for free on Premiumize and upgrade it to premium, if you haven't already.
Step 1. Launch Kodi, open from Video add-ons the addon that you intend to use Premiumize with.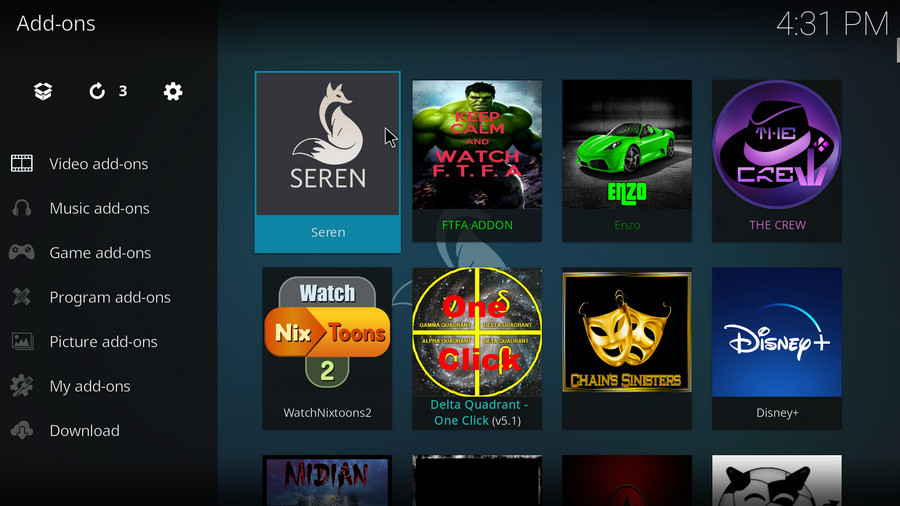 Step 2. To open the Settings menu, you can either:
Click Tools, and click Open Settings Menu.
Or move the cursor over left side, and click Add-on settings from the tab generated.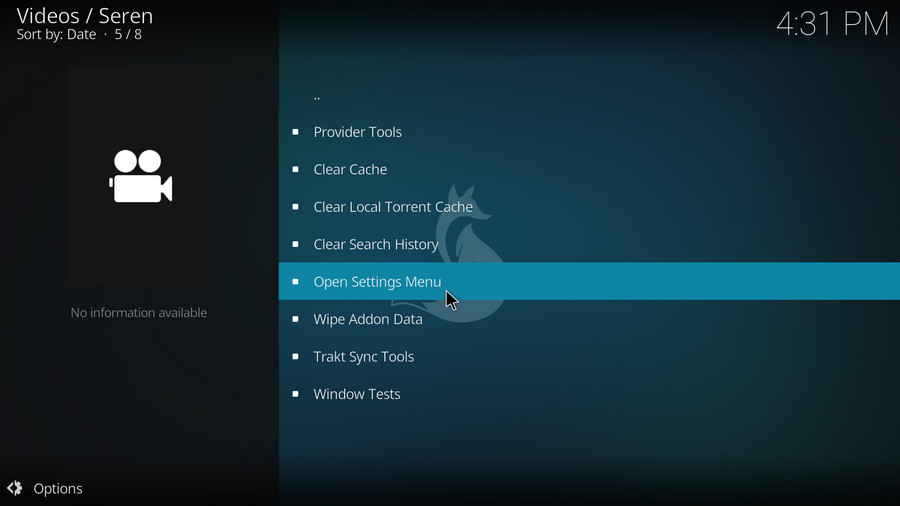 Step 3. From the Settings menu, scroll down to Account tab, locate the Premiumize section within, and click to slide the toggle to the right side to Enable Premiumize.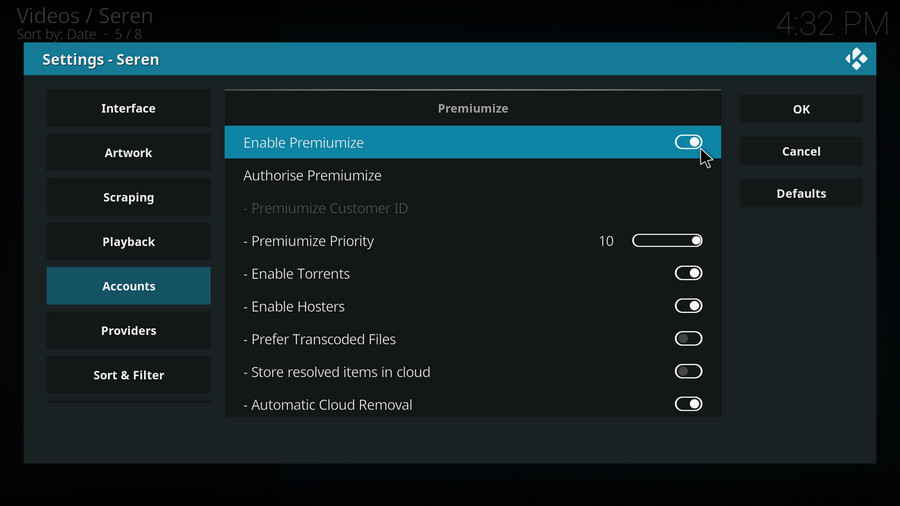 Step 4. Click Authorise Premiumize, keep other settings by default.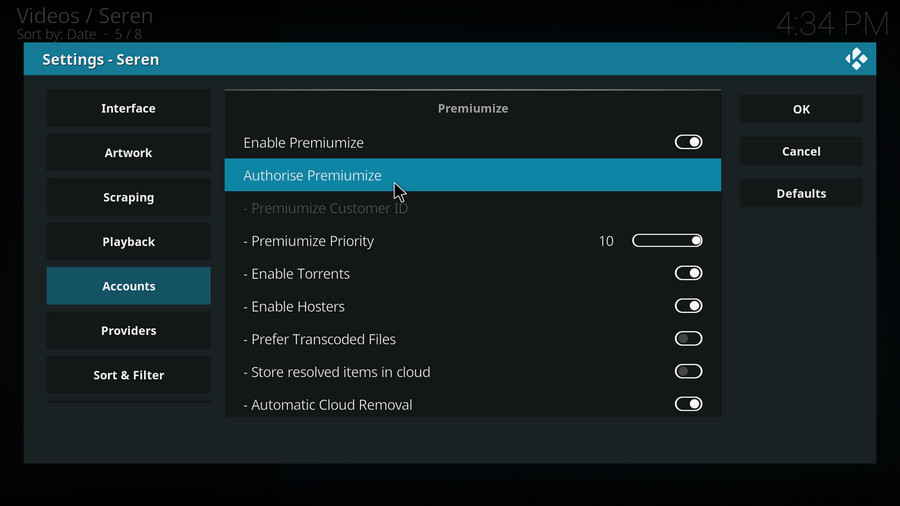 Step 5. An authorization code will be generated.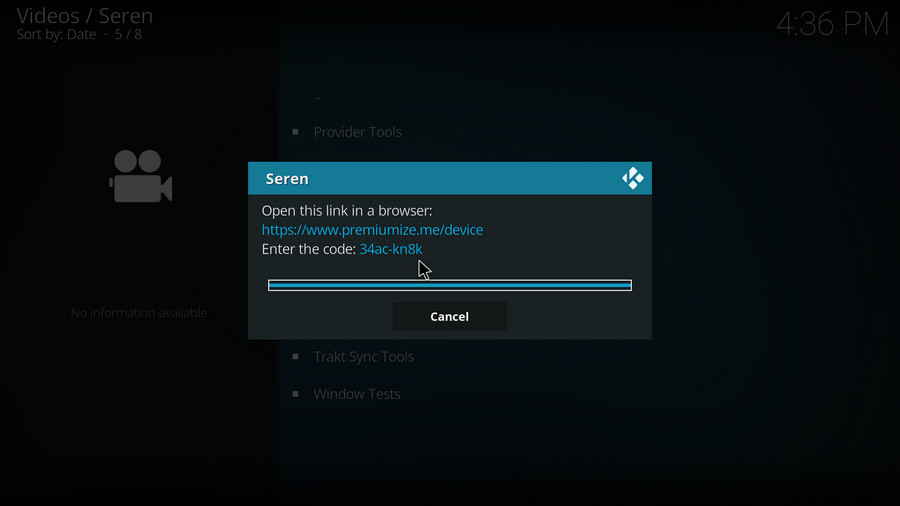 Step 6. Go to http://www.premiumize.me/device with a web browser, log in with your account. Then enter exactly the authorization code into the Paring Code box. When finished, click Submit.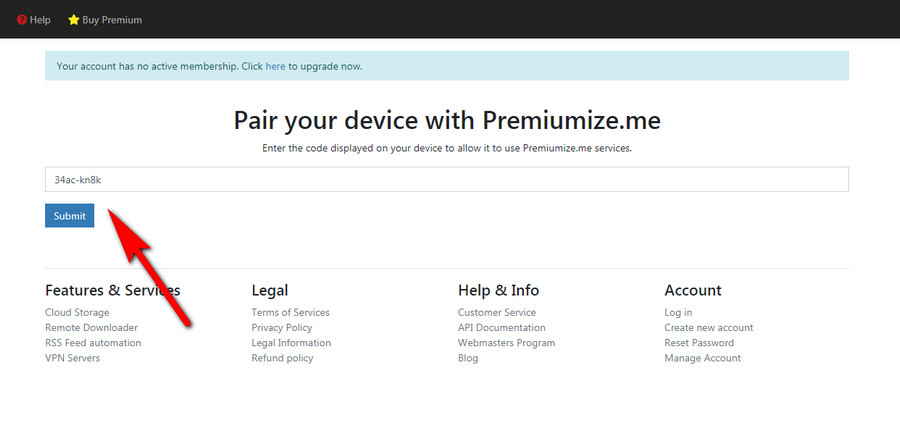 Step 7. Click Allow to proceed.

Step 8. Then you'll be led to the homepage of Premiumize.me, and a message will be shown on the upper side of the page saying: Device authorization accepted! And Seren will generate a message saying Authentication is completed from Kodi. These suggest the integration has completed.