How to Easily Remove CSS Encryption from DVD?
Here's by far the fastest and most effective solution to remove CSS encryption or remove DVD CSS. Enjoying any encrypted DVD on the go is simple as A B C.
What Is CSS?
CSS (Content Scramble System) is a Digital Rights Management (DRM) and encryption system, utilizing a proprietary 40-bit stream cipher algorithm. Almost all commercially produced DVD-video discs are protected with CSS from being illegally copied or piracy. But it also prevents you copying your own purchased DVDs for personal use.
You may have an impressive DVD collection and would like to make digital copies of the DVDs you own on hard disk, so that you can prevent the previous DVDs from being scratched due to repeat use or naughty kids and even transfer some of your favorites to tablets for easier playback. Have you found the best DVD copy software to remove CSS protection?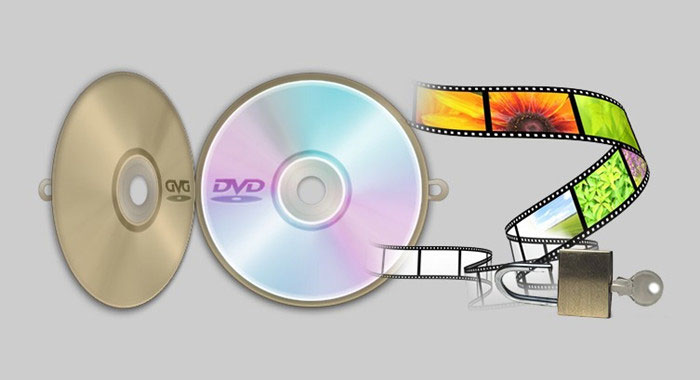 Find Out a Good DVD CSS Removal
Certainly, the market never goes short of related programs. One of the easiest ways to find out a related program is to search the key words with Google, Bing, Yahoo, etc. However, it's hard to get a suitable one for yourself. Luckily, we've compared some popular DVD copy software and highly recommend the DVD Video Converter produced by WonderFox soft.
The DVD Video Converter is considered by users as one of the best alternatives to HandBrake, DVD Shrink, MakeMKV. It provides one-stop total solution to rip DVDs (Disney, Paramount, Sony DVDs, etc), convert video to virtually any format (include SD video to HD video), download video from YouTube, Metacafe, Vimeo, Liveleak. Besides, doing unique edition as well as enjoy the built-in player is also available.
To remove CSS encryption, you only need to follow the 3 simple steps below.

WonderFox DVD Video Converter
Help rip your DVD collections (outmoded and the latest DVDs) and solve DVD ripping and playing related issues with the No 1 Fastest DVD ripper software.
More features >
How to Remove DVD CSS and Convert DVD to Handheld Devices with Possibly the Highest Quality?
Preparation: Download the DVD Converter first and install the program on your computer.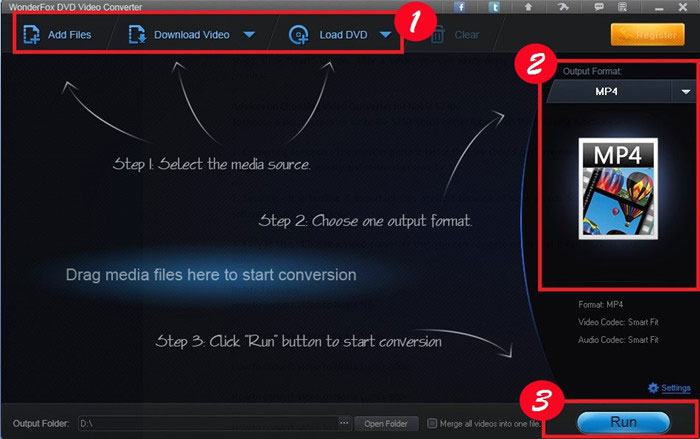 Step 1: Insert DVD into the DVD-ROM drive. Now open the DVD Video Converter. The interface is in cool black and very intuitive.
Step 2: Click the "Load DVD" button and select the right DVD Drive Letter (hard drive & Visual drive).The right main title will be auto-selected.
Step 3: Choose an output format or output device from the list. When you choose an output device, such as iPhone 5S, Samsung Galaxy S4, HTC One, BlackBerry PlayBook, iPad mini 2, etc, you don't have to know the parameters for each model, because the program has done all for you.
Click the "Run" button to start to remove CSS encryption. You'll like its performance.
Still have trouble about backing up DVD? Please feel free to Email Us >>
Related Software
WonderFox DVD Video Converter - all-in-one media solution includes DVD Backup, DVD Rip, Video and DVD Converter, Video Downloader, Video Editor/Player
WonderFox DVD Ripper - A professional dvd ripping tool, bypass any encrypted DVD and region code, and convert DVD content to most video formats and handheld devices
Rip Recently Released DVDs
Copy and Back up DVD Captain Phillips to iPad Air, iPad Mini: Captain Phillips was released on Jan.21.
The Wolf of Wall Street: Leonardo DiCaprio didn't win the Oscar, but in "Wolf of Wall Street", his performance is superb.
How to Rip Disney DVD: Instruction of how to rip all of Disney DVDs with WonderFox DVD Video Converter.
Frozen - Best Animated Feature Film: Frozen recalls the best of Disney's "princess" oriented movies.
Gravity - the Masterpiece of the Year, the biggest Winner: Gravity won seven awards and should be biggest winner.
Rip DVD Thor The Dark World: Easily copy DVD Thor The Dark World and transfer it to anythere.
Backup DVD Godzilla (2014): Guide you backup DVD Godzilla without quality loss.
Rip DVD The Hobbit: The Desolation of Smaug: Let you to play The Hobbit: The Desolation of Smaug DVD on any devices like iPad Air, iPad mini2, Samsung GALAXY series, etc.
Rip DVD Prisoners: This is one of the best films of 2013.
Backup DVD The Amazing Spider-Man 2: rip the DVD to hard disk in three easy steps.
Rip DVD The Hunger Games Catching Fire: tell you how to rip or copy DVD The Hunger Games 2 with high quality.
Backup DVD X-Men: Days of Future Past: Provides clear steps for you to rip DVD to your portable devices.
Copy DVD THE BUTLER without Quality Loss: THE BUTLER was released on Jan.14.
Rip and Convert Cloudy with A Chance of Meatballs 2 to See How Leftovers Fight Back: Cloudy with A Chance of Meatballs 2 is to be released on Jan.28.
Related External Resource
DeCSS was one of the first free computer programs capable of decrypting content on a commercially produced DVD video disc. Before the release of DeCSS, there was no way for computers running a Linux-based operating system to play video DVDs.
Special Offer: WonderFox DVD Video Converter
Want to enjoy a complete movie night with your family instead of waiting long time for conversion? WonderFox DVD Video Converter is the best choice, which provides one-stop total solution to Rip DVDs (Disney, Paramount, Sony Included), Convert videos, Download online videos, Edit and Play movies/video with excellent performance.