Bonus. How to Edit and Compress DV Files?
HD Video Converter Factory Pro also features essential editing tools and a one-click compression option, so you can use it to edit and compress DV files.
Free downloadFree download this versatile software first and see how it goes in the following part.
How to Edit Digital Videos (DV) Handily?
Launch the software and open the Converter. Load the videos you want to edit. Click the function icon below the video to enter the editing interface. For example, click the rotating icon to rotate video 90 degrees clockwise or counterclockwise. And press OK to save the changes.
Useful tips you may need: Cut Video丨 Add Subtitles 丨 Merge Videos 丨 Add Watermark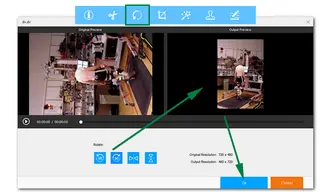 How to Compress DV Files?
As mentioned above, DV files are stored in a standard raw format so they always have large sizes. When you convert DV files to MOV, MP4, AVI, and other popular formats, the source video will be re-encoded with advanced codecs, which can greatly reduce the file size while keeping good video quality.
If you want the file to be smaller, click the compression button and drag the slider to set a compression ratio. Then hit Run to export the compressed video to your local folder.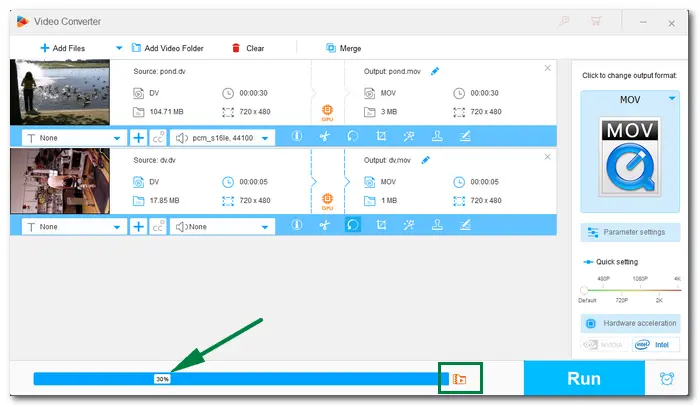 Final Words
That's all about how to convert DV to MOV easily on Windows. Hopefully, this article could be helpful to you. Thanks for reading!