Though The Wolf of Wall Street's DVD release date is not clear now, maybe in Mar. or Apr, it's a must-collect DVD. Learning some tips to rip DVD The Wolf of Wall Street in advance is not bad. This post includes 3 parts: the movie review, the true story and the best HandBrake alternative to rip any latest encrypted DVDs flawlessly.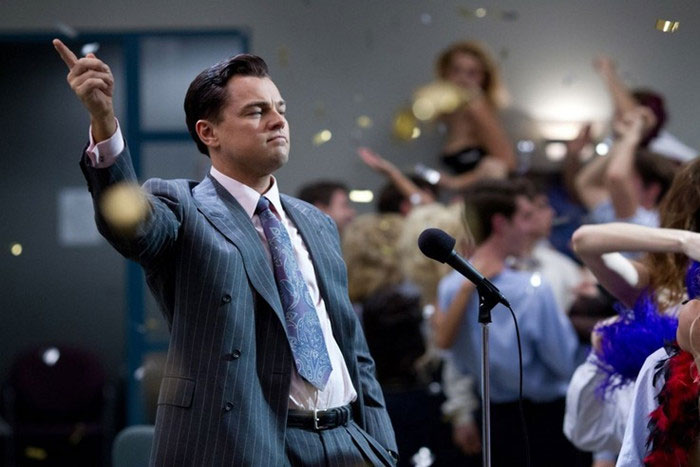 The Wolf of Wall Street Review
It has to be noticed, the collaboration between legendary director Martin Scorsese and Leonardo DiCaprio gets better and better. In this new film, Martin Scorsese again shows his talents for rounding out a simple story and making it vivid and exciting, while for Leonardo DiCaprio, it must be his finest acting performance of his career. Based on the autobiography of Jordan Belfort, Martin Scorsese's new feature is undeniably topical. Jordan Belfort is a broker who made millions on shady sales of penny stocks—and spent a fortune on drugs, sex, and other self-indulgences—in the nineties, and finally went to jail for his financial crimes. This film features good-looking photography and editing and is full of great lines and great speeches. It deserves one of the best films of 2013.And is The Wolf of Wall Street Leonardo DiCaprio's crowning work? Wait and see.
About the True Story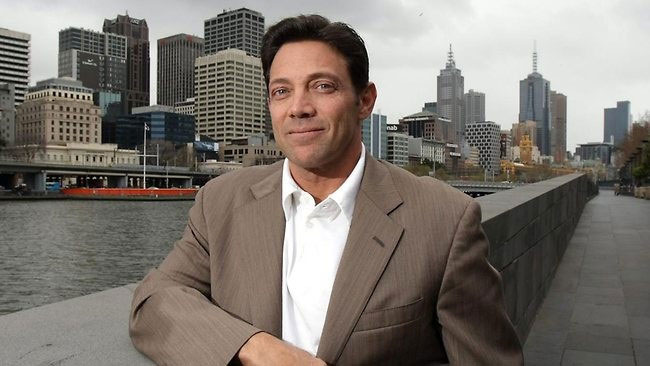 What's fact and what's fiction in the The Wolf of Wall Street movie and about The Wolf of Wall Street Jordan Belfort? I collect some interesting info. Belfort's boss Mark Hanna, who taught him that masturbation, cocaine and hookers were the keys to success, really existed. His partner Danny was married to his cousin and they had three kids but now they're divorced. Steve Madden and Danny Porush (Donnie Azoff) were childhood friend. Steve Madden did give a speech the day of the IPO, to which the Stratton Oakmont brokers responded with jeers. Madden, Belfort and Porush owned most of the stock and drove up the price. Belfort, Porush and Madden all went to jail for their scheme. And at the end of the movie, the guy who introduced Leonardo DiCaprio (Jordan Belfort) is Belfort himself.
All in all, The Wolf of Wall Street has received generally positive reviews. Review aggregation website Rotten Tomatoes gives the film a 76% approval rating, with an average score of 7.6/10, based on reviews from 184 critics. And it now still ranks in the top 10 box office. If you missed this Scorsese's best pic since Goodfellas and one of the best films of all time, you can order this previous DVD for watch. But in order to protect the previous DVD disc from scratched and damaged, one of the most favorable way now is to rip DVD The Wolf of Wall Street.
Thanks to its open source and versatile features, HandBrake is currently the most sought after free DVD ripper out there. But as more and more users have encountered some common HandBrake errors, such as No Title Found Error, Cannot Attach Subtitles, Video/Audio out of Sync, Crashes on Windows 8 OS, etc, they start to look for a HandBrake alternative. Then what's the best HandBrake alternative? I highly recommend WonderFox DVD Video Converter.
Rip DVD The Wolf of Wall Street with the DVD Converter at Blazing-fast Speed
WonderFox DVD Video Converter is an all-in-one DVD video program. With it, you can rip protected DVDs including DVDs with DVD CSS, region code, RCE, Sony ArccOS, UOPs, Disney X-project DRM and the latest technology." No Title Found Error" will never happen. Furthermore, you are able to convert any video and audio formats as well as download videos from popular video-sharing websites, such as YouTube, Vimeo, Metacafe and moe. Besides, it also enables you to do some DIY editing work to retouch the videos.

How to copy DVD The Wolf of Wall Street with the best alternative to HandBrake?
The following is a full guide. With just a few clicks, everything will be accomplished well.
Download a free trial. It will be the Best Free Trial experience - Long-time unlimited conversion without putting watermark on output file.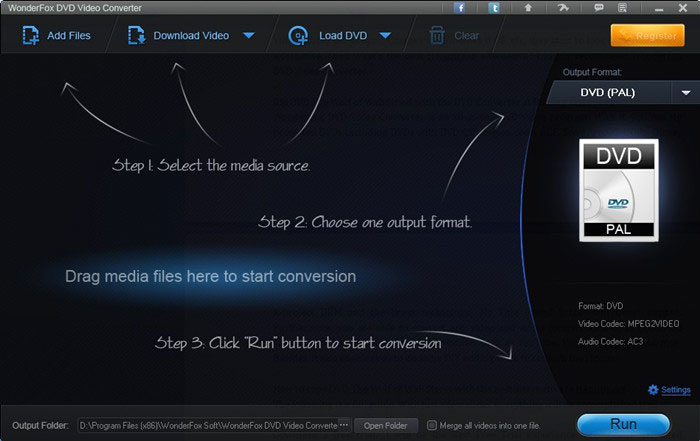 Click One: Insert the DVD disc to the hard drive and then launch this program. You'll see an intuitive and friendly interface shown above.
Click Two: Hit the button "Load DVD". It will analyze the DVD disc and gives you two options: Main Movie and All Movies. Choose what you need.
Click Three: Select an output format or an output device. The best parameters have been set for beginners. But for those who have experience, more settings are offered like encoder, bit rate, sample rate, resolution, PAL, NTSC and more.
Click Four: Simply press the "Run" button. Wait for the shortest time; you'll be amazed at its excellent performance.
About NTSC and PAL
NTSC is the video system or standard used in North America and most of South America. In NTSC, 30 frames are transmitted each second. Each frame is made up of 525 individual scan lines.
PAL is the predominant video system or standard mostly used overseas. In PAL, 25 frames are transmitted each second. Each frame is made up of 625 individual scan lines.
Related Articles
Best DVD Copy Software 2014
Last time, we have recommended top free DVD ripper software and best video file converter. Freeware is always the first choice for many people, but there also occurs shortcomings, especially for DVD ripping programs.
Happy Hobbit Day: Rip DVD The Hobbit: The Desolation of Smaug for Watching Freely
Want to play The Hobbit: The Desolation of Smaug DVD on any devices like iPad Air, iPad mini2, Samsung GALAXY series, etc? This article provides you with a quick and easy solution. Rip DVD The Hobbit: The Desolation of Smaug in the shortest time.
Make a Copy of DVD Frozen to Watch on the Go!
This article talks about DVD Frozen and offers tips on how to copy DVD Frozen in the best way. If you want to know better about Frozen and get a copy of DVD Frozen, you come to the right place.