Understanding HD Video Format
HD (high-definition) video is the video of higher resolution. While there is no specific meaning for high-definition, generally any video image with more than 480 horizontal lines (North America) or 570 lines (Europe) is considered high-definition. In recent days, HD source formats are almost always either 1920 x 1080 resolution (1080p) or 1280 x 720 resolution (720p), which can give you the maximum high-definition experience with your 80-inch HDTV and high-resolution HTPC.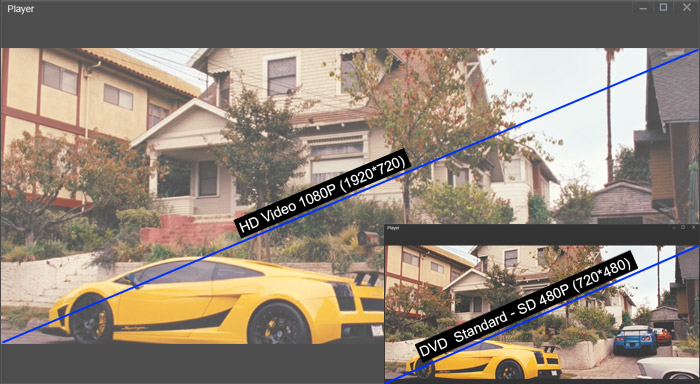 The quality of video is based on video codec. Video formats (such as AVI, MP4, WMV, etc) we often see are just containers, which couldn't be the criteria to evaluate video quality. There are lossless video codecs, but they are still not going to yield any usable size. So it's general consensus that AVC/H.264 is the best video codec nowadays to make a higher video quality. Bitrate is also a very important factor. The higher the value of bitrate is, the better the video is. A HD MP4 video file with H.264 codec tends to have a bitrate (1080p at 60fps) of 6000 kbps – 8000 kbps. In addition, the quality of source video is essential for you to get a HD video as you cannot get a HD video even with high bitrate out of a source video of lower resolution.
How to Rip and Convert DVD to HD Video (HD MKV, HD MP4) with Ease
There are many advantages of High definition video including clearer pictures, superior sound quality and progressive scanning. If you want to preserve video quality as same as original DVD file, you need to rip and convert DVD to high-definition video formats with H.264 (say, WMV HD, AVI HD Video, HD MKV, etc).

To finish the task, we need a tool to help us. The tool here we use is WonderFox DVD Video Converter, which can rip DVD to HD video formats such as DVD to HD MKV, HD MP4,HD AVI, HD WMV, HD MOV, etc. With its intuitive interface, you can operate it very quickly.

Guide for Convert DVD to HD Video
Step 1 Load DVD
Install and launch WonderFox DVD Video Converter, click "Load DVD" to load Real DVD or DVD-like source you have such as DVD folder, ISO files.
Step 2 Edit DVD file
After DVD has been loaded, you can edit the video by hitting "Edit" from the main interface. This software provides you utilitarian editing functions, including video crop, special video effect and video trim.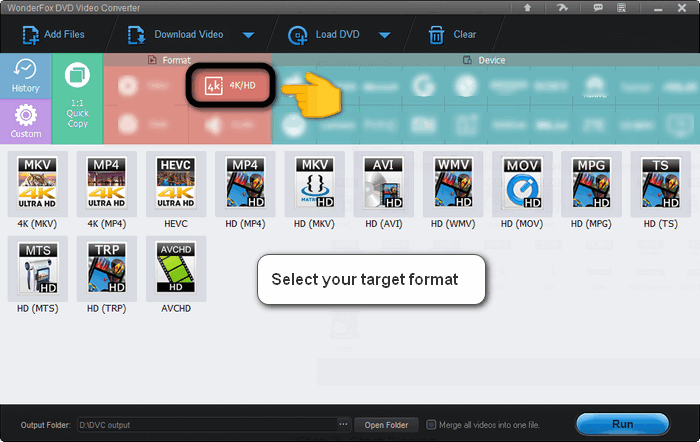 Step 3 Set Output Format as HD MKV
Set the output video format as HD video format you need and specify output folder. This software supports various video formats and portable devices you can name. Here we select HD MKV as output format.
Step 4 Start Ripping DVD to HD Video
Click the "Run" button to start the conversion
Tips: WonderFox DVD Video Converter offers the option to automatically shut down the computer when the conversion completed.
Related Software