Updated on Aug 16, 2022
DVD has a video resolution of 720 × 480 (PAL) or 720 × 576 (NTSC), which is also called the standard resolution (SD). In the past, such a resolution might look decent on your SDTVs. But when the HD era came along, the DVD image quality needed to be improved. In this article, we are going to show you a good way to convert DVD to HD video for enhanced DVD viewing experience. Download this professional DVD video converter and keep reading: https://videoconverterfactory.com/download/dvd-video-converter.exe
Understanding HD Video Format
HD (high-definition) video is the video of higher resolution. While there is no specific meaning for high-definition, generally any video image with more than 480 horizontal lines (North America) or 570 lines (Europe) is considered high-definition. In recent days, HD source formats are almost always either 1920 x 1080 resolution (1080p) or 1280 x 720 resolution (720p), which can give you the maximum high-definition experience with your 80-inch HDTV and high-resolution HTPC.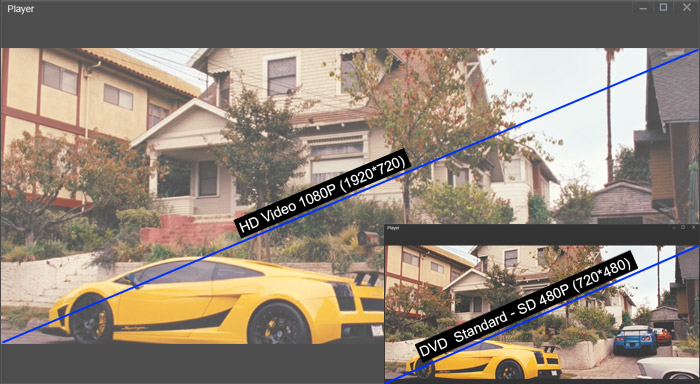 How to Rip and Convert DVD to HD Video (HD MKV, HD MP4) with Ease
There are many advantages of High definition video including clearer pictures, superior sound quality and progressive scanning. If you want to watch DVD video with better quality, you need to rip and convert DVD to high-definition video formats like HD MP4, HD MKV, HD MPG, HD WMV, etc.
To finish the task, we need a tool to help us. The tool here we use is WonderFox DVD Video Converter, which can rip DVD to HD video formats such as DVD to HD MKV, HD MP4,HD AVI, HD WMV, and HD MOV, in a simple three-step process. With its intuitive interface, you can operate it very quickly.

Guide for Convert DVD to HD Video
Step 1 Load DVD
Install and launch WonderFox DVD Video Converter, click "Load DVD" to load DVD files from the disc, ISO image, or VIDEO_TS folder.
Step 2 Edit DVD file (Optional)
After DVD has been loaded, you can edit the video by hitting "Edit" from the main interface. This software provides you utilitarian editing functions, including video crop, special video effect and video trim.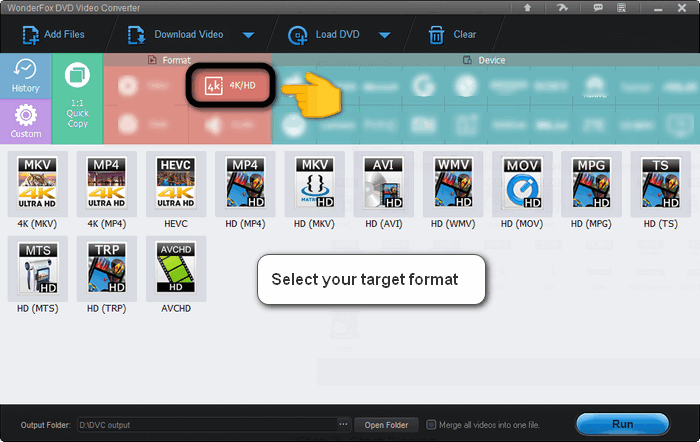 Step 3 Set Output Format as HD MKV, HD MP4, or Other HD Formats
Set the output video format as HD video format you need and specify output folder. This software supports various video formats and portable devices you can name. Here we select HD MKV as output format.
Step 4 Start Ripping DVD to HD Video
Click the "Run" button to start the conversion. You should get a DVD video with improved HD quality.
Tips: WonderFox DVD Video Converter offers the option to automatically shut down the computer when the conversion completed.
Now, free download WonderFox DVD Video Converter to rip your DVD to HD video easily!
Disclaimer: WonderFox does not advocate any illegal duplication and distribution of DVDs. All information provided in this article is presented for general informational purposes and personal fair use only. Please refer to the DVD copyright laws in your country before you rip any DVDs.
Related Software