For seven years we've been helping users around the world get rid of video and audio playback issues on PC, tablet, and phones!
- Format and device incompatibility;
- Conversion process seems to take a long time with some free video converters;
- Output poor video quality;
- Watch YouTube video offline;
- Does not support some files error using common converters;
- Computer, USB drives, Cloud disk runs Out of Space;
- Cannot attach subtitles to a movie;
- Cannot download YouTube video with full HD/360 degree/...
No.1


Free Video Converter


- Ever!
Your No. 1 Freeware Video Converter
Free Video Converter Factory
As one stunning video conversion software with lossless visual quality and with conversion speed
- every test shows it's faster than competitors, Free Video Converter Factory is perfect for all skill levels.
Awesome Free Video Converter
An all-around free media conversion tool(video, audio, YouTube).
Total Audio Converter and Extractor
Maximize Quality, Downsize File
Intelligently adjust balance between image quality and file size.
Clear and Impressive Built-in Video Editor
Full creative control: crop, clip, rotate, merge and apply effects (Highlight, Bright, Sharpen, Blur, Pencil Drawing, Mosaic, Old Film...)
We offer you simple and friendly user interface - only 4 steps to perfectly convert video free
and easily download online YouTube source with Free Video Converter Factory!
Step 1 - Add "Source File"
Add local media(video/audio) files in virtually any format or Download media
sources from YouTube with the free video converting software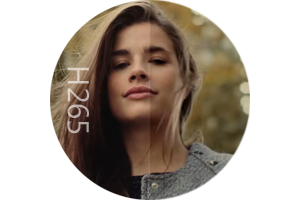 Highest HEVC & H.265
video coding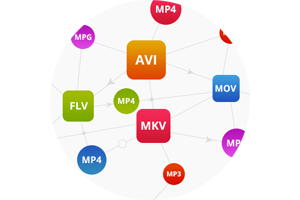 Nearly unlimited
input format
Open all pop and rare formats like
H265, VP9, AVI, MP4, MKV, H264,
XVID, MP3, AAC and any
more formats, see more here >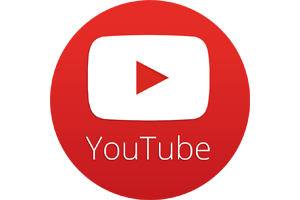 Batch download
1080P, 2016P(4K)
And 360 degree videos for free with this
free YouTube video converter.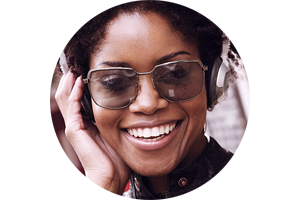 Convert music
to other formats
While keeping original quality.
Step 2 - Select Ideal Output Format or Gadget
Broad formats support for all media types (normal video/HD
video-up to 8K video mapping projection/audio/web source file) as well as portable devices and TV sets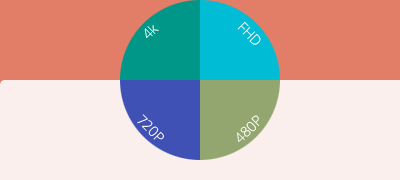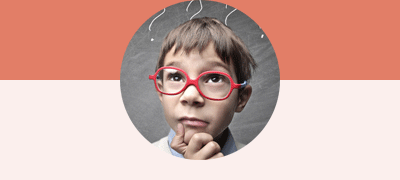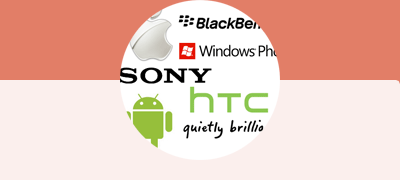 Free Video Converter Factory empowers you to convert your media file to a full range of output formats including higher resolution formats: HD AVI, HD MKV, HD MOV, etc.
The No. 1 freeware video converter also provides unique SMART FIT presets for any device with surprisingly amazing playback. With this free video convertor, you're able to enjoy on-the-go movie and music.
Supported Devices: iPhone, iPad, Android Tabs,Samsung, BlackBerry, HTC, Sony, TVs, projector, game devices...
Free Video Converter Factory Not Only A Basic Free Format Transcoder
1. Ideal 100% compatibility between format and device.
2. Leading 1:1 quality by pixel. Free Video Converter Factory optimizes image for Retina display and 4K/1080P/720P display.
It auto increases the apparent contrast ratio of a display to enhance mobile cinema experience.
3. Sound field separation technique : 5.1 surround sound support, make your audio sound much better..
Step 3 -
Knock

Knock

Knock

Creativity

Better Entertainment with A Free DIY Editor

It's more than a free movie converter. You can use it to combine multiple video files,
clip video with fine-tune option, and flip and rotate a video before you start the conversion.

User Videos created with WonderFox
Step 4 - Convert Files with Competitive Advantage in Faster Performance
The video converter freeware easily surpassed many traditional software.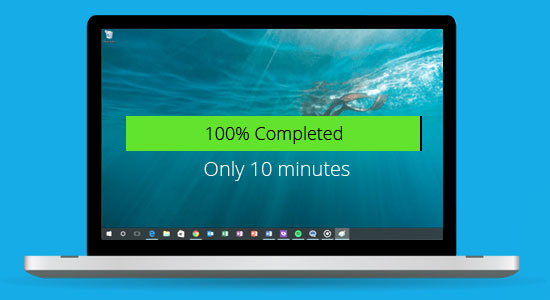 Machine for Testing:
Intel Core i7 3770K , 3.5GHz
8GB RAM, Windows 10 64-bit
Source for Testing:
Original Format: AVI, 1GB, 720*480
Duration: 01:31:00
Finally It takes about 10 minutes to MP4 and MOV, less than 2 minutes to MPG, 15 minutes to MKV.

The free video converter supports Intel Quick Sync, AMD (ATI), NVIDIA CUDA, Multi-CPU, GPU Processing and Hyper Threading, etc to speed up converting task.
More Features
Take advantage of these stunning extra features, enjoy totally free way

SMART FIT
This free videos converter has preset optimized parameters for supported devices. But you are able to control settings to adjust video quality and change aspect ratio.

Crop Video
Remove unwanted parts or black bars before conversion with the free video conversion tool.

Save Space/Storage
Reduce Video Size to avoid video occupies too much storage.

Tune Audio Volume
Increase and decrease original audio volume.

Custom
You are able to create custom preference with the free video converter

Free Video Converter for Windows
The free video converter is compatible with Win10, Win8, Win7, WinXP, Win Vista, etc.

Auto
Automatic updates and auto shut down or restart after the process done
For Users in Need of More Featured Conversion Tasks and Much Faster Processing Speed
Normal video conversion
Video editing & effect
Download online video
Convert to HD(1080P) and UHD(4k) video
Video Compression
Batch
processing
30X speed up conversion
Lifetime Upgrades and VIP Service
The
FREE(Trial) Edition








The
"HD+Pro Edition"








49.95 $24.95
30 Days unconditional money-back guarantee
How Our Users and Experts Say?
"HD Video Converter Factory Pro comes with good speed on HD video conversion. Besides, a variety of output presets for devices like iPads, iPhones, Android phones, TVs. It also offers basic video editing... "
- Rick Broida

"HD Video Converter Factory Pro is an extremely easy to set up and easy to use conversion tool. It quickly provides the user with quality conversions, no matter which of the over 150+ formats are chosen, this is achieved at a very fast speed without suffering any noticeable quality loss to the end result."
-Jon Ben-Mayor

"The app swiftly finishes conversion jobs while remaining light on system resources. It delivers quality videos and has a good response time. All things considered, HD Video...
- Elena Opris

Great app which contains almost all functions that a video converter should have.
And I really like the interface. Like the icons and defaults for many devices. Within minutes I'd converted a file I'd been struggling with all evening. So I am going to keep it.
Resource
Product line: DVD Software | Video Software | Watermark Software | GIF software | Office Software
Featured product:
Free DVD Ripper
|
Free Video Converter
|
Video Converter
|
Free HD Video Converter
Service: Submit A Ticket | Retrieve Key | Order support | Product Support | Money Back Guarantee | 24 Hours Service
Terms of use: Refund Policy | License Policy | FAQ

About | Company | Contact | Affiliate | Privacy | Sitemap
CopyRight @ 2009-2016 WonderFox Soft, Inc. All Rights Reserved.