Suffering from iPhone not Playing Videos Issue?
Equipped with a large screen size and high resolution display, iPhone offers a much-anticipated improvement for better video/movie playback by starting from iPhone 6. Most people indulge in the visual enjoyment and convenience, but there is no luck for the others in iPhone won't play videos issue.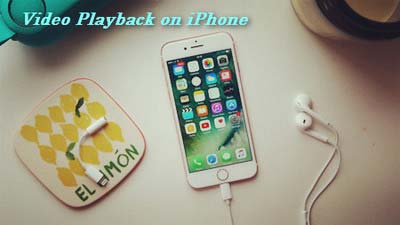 Why Won't Videos Play on My iPhone
Q: My iPhone 6 wont play videos at present. Everytime I've tried to play a video on my iPhone, it just has the going round in circles icon and nothing plays - any fixes out there?
Q: My iPhone 6S running iOS 10 won't play videos (Game Trailers) on Steam. Just wondering if this is a settings issue, or if there's something I need to do. For YouTube app, video still doesn't work but showing a black screen. Never had issues before.
If you are unfortunate enough to be caught in a similar "videos wont play on iPhone" problems, including "youtube wont play on iPhone 6" or "iphone 7 won't play videos". The following solutions must be helpful to fix it. And before that, you are highly recommended to free download the tool to solve video playback issue for good and all.
Frequently Neglected Reason for Videos Wont Play on iPhone
There are many reasons that why videos wont play on iphone 7 or iPhone 6. But a common and frequently neglected reason for iPhone videos not playing is the video incompatibility with iPhone. Don't take for granted all MP4 videos are playable on iPhone. MP4 is just a container format, whether your video will play normally or not, depends on if its codec and other parameters are supported by iPhone as follows:
- H.264 video up to 4K, 30 frames per second, High Profile level 4.2 with AAC-LC audio up to 160 Kbps, 48kHz, stereo audio in .m4v, .mp4 and .mov file formats
- MPEG-4 video up to 2.5 Mbps, 640x480 pixels, 30 frames per second, Simple Profile with AAC-LC audio up to 160 Kbps per channel, 48kHz, stereo audio in .m4v, .mp4 and .mov file formats
- Motion JPEG (M-JPEG) up to 35 Mbps, 1280x720 pixels, 30 frames per second, audio in ulaw, PCM stereo audio in .avi file format
Related Topic: Play MKV on Apple TV | Convert MKV to SamSung TV | Video Won't Play in PowerPoint
Best Solution to Fix iPhone Won't Play Videos
So if you run into videos not working on iPhone problem, make a quick video transcoding to be compatible with iPhone video specs. Free HD Video Converter Factory is a completely free but easy-to-use iPhone video converter which can help you fix iPhone video playback issues on all iPhone series, even on iPad, Apple TV or other iDevices. Download and install it, then let's get started.
Step 1 Import the Video Which is Not Playing on iPhone
Click "Add Files" or simply drag and drop to import your video into this free iPhone video converter.
Tips: You are able to download YouTube videos directly to your iPhone by clicking "Download Video" button.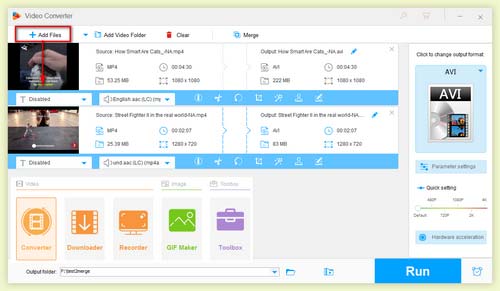 Import Video
Step 2 Choose the Output iPhone Profile
Spread out the Output Format list on the right, select your desired profile under Apple Tab, for example, iPhone 7 Plus. They have been optimized to conform to Official video and audio specs. Just click on the profile without extra operation.
Likewise, there are 300+ optimized presets listed for your different needs.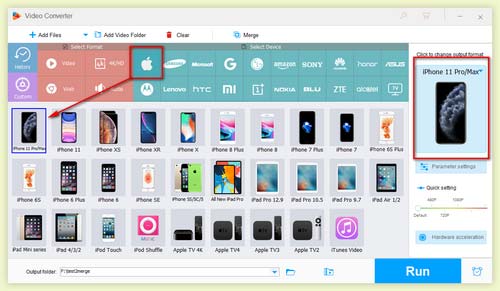 Choose Your iPhone Model
Step 3 Video not playing on iPhone (Fixed)
Set your destination folder path, hit "Run" button to start fixing videos wont play on iPhone issue. After done within the shortest time, sync or transfer the video to your iPhone. Then you can enjoy it without sacrificing any quality.
That why won't videos play on my iPhone will never bother you anymore.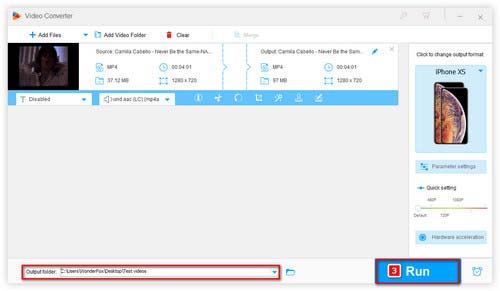 Start to Fix "iPhone Won't Play Videos" Error
Troublesoot iPhone Won't Play Videos Problems on Apps and Safari
1. Perform a Reboot
There are various indescribable problems that can be solved with a simple reboot. Press and hold the sleep/wake button and the Home button simultaneously. Drag the slider to turn your device completely off. Then hold the buttons until you see the Apple logo.
2. Repair Corrupted/Damaged Video
For some unknown reasons, your video may be corrupted or damaged. To get rid of the problem, you are able to fall back on some video repairing tools or video editors to repair or cut off the corrupted part of a video.
3. Free up iPhone Memory
Insufficient memory also results in iPhone won't play videos error. Just clear your unnecessary data or reduce video size to free up the memory.
4. Clear App Caches/Cookies/History/Data
App Caches/Cookies/History/Data are another representative cause for iPhone won't play videos online issue. Don't forget to periodically clear them to speed up your iPhone.
5. Update or Reinstall Apps
Sometimes, video playback issue is caused by outdated apps. It's likely to be resolved by updating or reinstalling apps.
6. Restore to Factory Settings
If the methods above are not workable, you have to restore your iPhone to factory settings. Before you start, be sure that you've backup your files.
Instead of complaining "why wont my videos play on my iphone?", why not fix this problem by yourself? Really hope this article works for you, and free feel to reproduce and share with your friends if it works.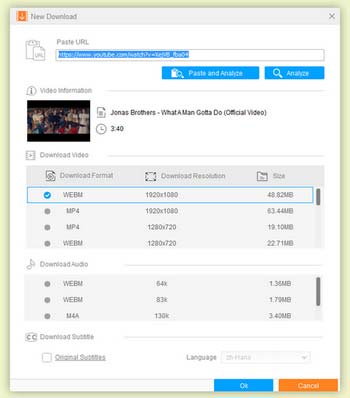 Download YouTube Video to iPhone
Solve online video can't play on iPhone problem
Except for local videos are unwatchable on iPhone, you may be encountered with online video can't be playable on the device like YouTube playback errors. This free software lets you download videos from 250+ sites, including YouTube with few clicks. Step 1 Click "Download Video"> Step 2 Put the video URL into the window and let the software analyze the video source.> Step 3 Click "Download".
Now, please download the Free HD Video Converter Factory to complete your jobs.
More Special Features on Free HD Video Converter Factory
Various media formats, optimized profiles for 220+ hot devices including Apple, Samsung, HUAWEI, etc
Download video from YouTube. Freely select output video size before downloading
Provided with an built-in video editor
Fastest conversion speed, 30X speed up supported
Extract soundtracks from film/video
Can compress video with best quality but smaller size