A Handy Guide: Add Subtitle to MP4 - How to Add External SRT Subtitle to MP4
What Are Common Subtitle Formats?
Subtitles are always shown as the text word of the dialogue or commentary in movies, TV programs, video games, music videos, etc. Most subtitles consist purely of text characters since text is surely the simplest data to be stored and compressed. There are many more common subtitle formats such as SRT, ASS, SSA, IDX, SUB and more. And SRT is perhaps the most text-based of all.
While many people I know are not used to watching DVD movies with subs, including myself, under certain circumstances, it is very useful. You may have some collections of foreign-language DVDs cause there are definitely many fabulous films from other society. With subtitle file, you can probably get better understanding of the film story and mood. Moreover, learning a foreign language when watching movies with subtitles is much easier to get the point.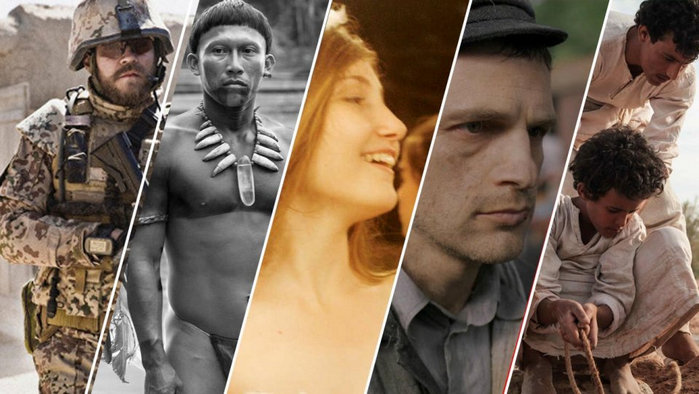 By the way, the year 2016 Oscar nominates the following 5 movies as best foreign language film: "Mustang" (France), "Theeb" (Jordan), "Son of Saul" (Hungary), "Embrace the Serpent" (Colombia), "A War" (Denmark).
You can easily find subtitles in your DVD movies, however, it is still not enough to cover every language, let alone TV programs or videos. Mostly you need to add external subtitle to video manually. From this article, you will learn more simple methods to add subtitle to MP4 video. The method surely applies to other video formats.
Top 5 Subtitle Sites for Your Digital Movies, TV Series or Music Videos
To add subtitle to MP4, first of all, you need to find external subtitles. Here are top 5 reputable sites to download subtitles for free. Just make sure your searches are precise in relation to quality and language.
1. Subscene
Website: http://subscene.com/

Subscene is an international subtitle site for films and TV series. Just type the right name and title, you can get many search results with multiple languages. Subtitle filter is more helpful for your preferred language.
2. OpenSubtitles
Website: http://www.opensubtitles.org/en/search

OpenSubtitles is an open multi-language subtitle database. It is one of the best and certainly the most visited subtitle website. Advanced search enables you to find what you need much faster.
3. Addic7ed

Webiste: http://www.addic7ed.com/
Addic7ed is one of the popular sites where TV shows and movies subtitles can be downloaded for free. They aim to provide fast and quality subtitles for your favorite TV shows and movies.
4. Moviesubtitles
Website: http://www.moviesubtitles.org/

On Moviesubtitles, you can find subtitles for the most popular movies and TV films. Subtitles are available in multiple languages. All subtitles here are packed with WinZip.
5. SubsMax
Webiste: http://subsmax.com/

SubsMax aims to help you find and download the subtitles you need quickly, without having to avoid popups and struggling hard to find the download button among ads.
3 Ways on How to Add Subtitles to MP4
Method 1 - Embed Subtitles Permanently
If you want to watch the subtitled video on various devices, including your computer, smart TVs and your portable devices at anytime anywhere, you'd better turn to this free solution- Free HD Video Converter Factory. And frequently asked format compatibility issues can also be solved with it, like playing MKV video on Samsung TV, playing video on Aplple TV, etc.
How to Embed SRT to MP4 Permanently with the Freeware
Note: This tutorial also applies to any of the followings:
#1. Add SRT to MP4 without re-encoding and keep original quality.
#2. Add SRT to MP4 while converting MP4 to other video format like AVI, WMV, MKV, MOV and embed srt subtitle to VOB, MPG, FLV and more.
#3. Embed SRT to MP4 on Windows 10/8.1/8/7/Vista.
By the way, if you are looking for solutions to download YouTube subtitles, our editors are here trying to teach you the best way.
OK, let's come to the point. Preparation: Free download and open this free HD video converter. The interface is intuitive and clean.

It's More than a FREE HD Video Converter
Add or remove subtitle, Convert video/HD video, Lossless audio conversion, Extract audio soundtracks, and Download YouTube video.
It's all free!
Discover more >
Step 1 - Press "Add File" to import MP4 file that you want to add subtitle to. Or simply drag and drop the file into the software.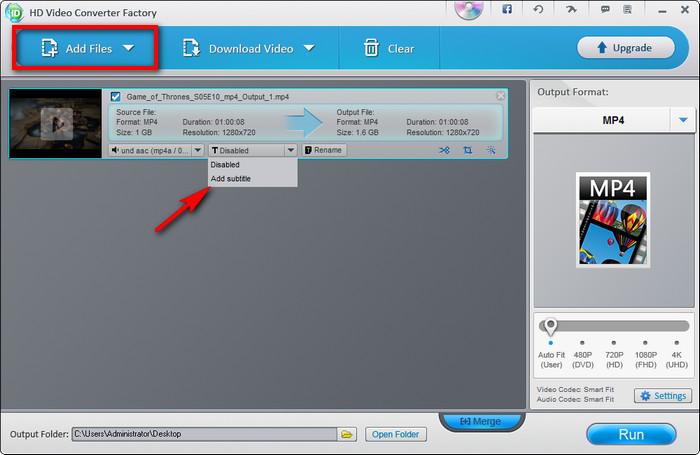 Step 2 - Click "T" sign and choose "Add subtitle" to import SRT subtitle you've downloaded.
Note: You can preview output video by clicking the window on the left.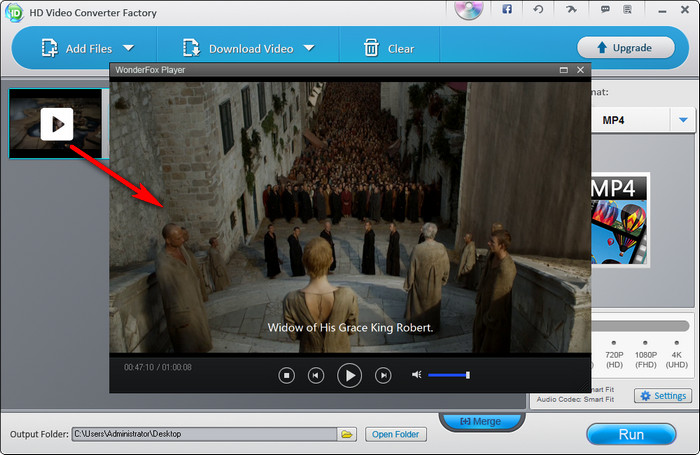 Step 3 - Select MP4 format in the expanded list of Output Format.
Tips: It offers you numerous video output formats even like H.265 and VP9 video, AVI, MOV, VOB, TS, etc and at the same time covers almost all devices like Smartphone, tablet, 4K TV, PS4 and so on. That is, you don't have to set optimal formats or parameters for your phone, because this program has preset the optimized profiles for better visual experience and smaller size to free up the storage space on the devices.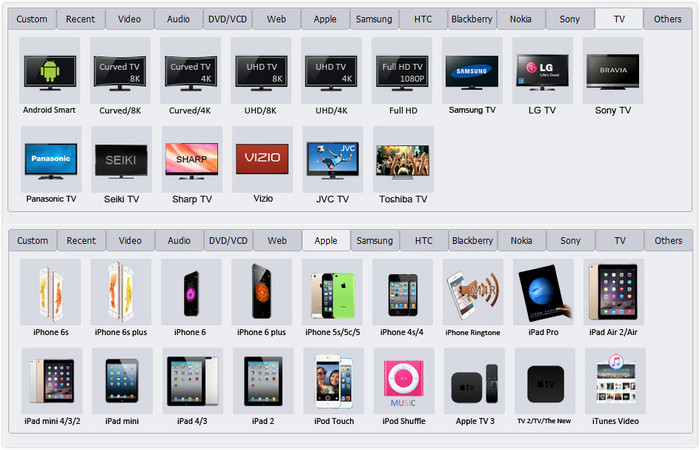 Step 4 - Set your destination folder and click "Run" button to start adding subtitle to MP4.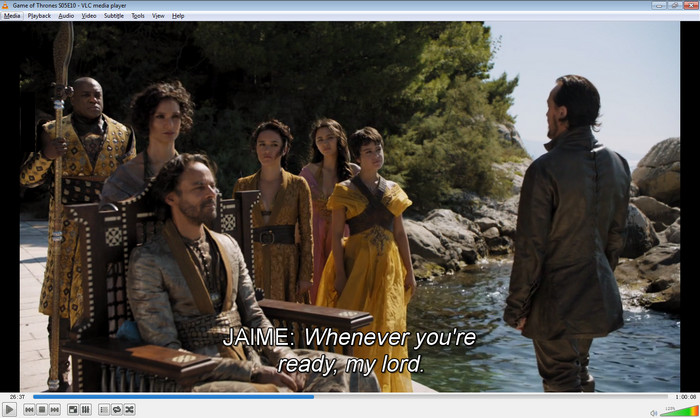 After done, open output folder to check out your subtitle-embedded MP4 video file.
Achieve More with This Freeware
It enables you to add subtitles during converting the video from SD standard to HD video quality and even convert the original video to 4K or during reducing HD video file process.
At the same time, downloading hot YouTube videos is out of question. And you are able to select output quality and size before downloading task starts.
Also you can do some DIY video editing and have some custom rights. How about adding special effects to video or easily split videos to only maintain the most memorable parts? It lets you change resolution and modify aspect ratio by yourself. Or have you ever tried to merge multi video clips into one to make a stunning film by yourself? What's more, this software will be helpful for you to combine songs without losing any quality.
P.S. If you want to add SRT to MP4 videos in batches as well as compress the video file size. Learn more about HD Video Converter Factory Pro.
Method 2 - Rename Subtitles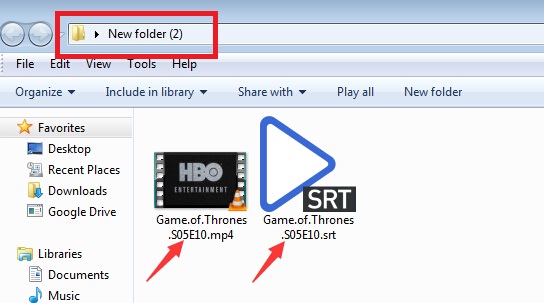 1. Create a new folder.
2. Drag both MP4 video file and SRT subtitle into the same folder.
3. Rename subtitle file as the same name as the video file.
4. Play the video with your media player.
Note: For instance, if your video is named "Game.of.Thrones.S05E10.mp4", the subtitle should be "Game.of.Thrones.S05E10.srt" or other subtitle format extensions. Both of the two files must be in the same folder.
Method 3 - Load Subtitles
But for some special video and subtitle formats, method 1 might not work very well. So you can load subtitles via media player while playing videos. Here we take frequently-used VLC for example.

1. Play your MP4 video file with VLC.
2. Press "Subtitle" on the menu bar and choose "Add Subtitle File".
3. Load subtitle file you've downloaded.
Have problem on adding subtitle to video?
With the help of the 3 methods, you can successfully add subtitle to MP4. But if you want to watch the video with subs on more gadgets, not only on your computer, method 1-the freeware is highly recommended. Let alone, you are supported to do more.
Related Resource
Related Software (100%Free Software)
Free HD Video Converter Factory
100% FREE video software to convert your MKV, MP4, AVI, HD, H264, MTS, H265, iPad, iPhone, Android video
- Convert video to 200+ formats and devices
- Provide built-in preset profiles to convert videos for playing on devices
- Download YouTube video is supported
- 6X faster conversion speed than other hd video converters
- Easy-to-use User Interface - Convert Video with 2 Steps
- No hidden fees, lifetime free
Join the Disscussion on Adding/Editing/Removing Subtitle