First, Let's See The Common Issues on FRAME RATE
Q: I am currently working on a big project with Windows Movie Maker. Many of the files that I'm working with have unusual frame rates (30.12, 30.35, 30.11, etc). After I put my movie together and publish it, the audio and video are often out of sync on the parts from the movies with the weird frame rates. I've tried adjusting the frame rates with Virtualdub, but that doesn't work successfully with every file. How to fix this problem?
Q: I recorded some videos in .mp4 format, but when I tended to stream the videos through the USB port on my LG smart TV, it refused to play them. I'm sure the videos are all encoded correctly and being in LG TV supported video formats (H.264/AAC). Does anyone know what's going on?
Q: I have a problem uploading and playing this video on a web portal, some slides consistently stutter or display distortions. And I suspect the problem is prompted by the strange frame rate of 30.302. Whatever does it mean - 30.302 frames per second?
What's Frame Rate?
Frame rate, generally speaking, is how many frames of an animation are appearing on your screen per second. It is measured in frames per second (aka FPS). The term applies equally to film and video cameras, computer graphics, and motion capture systems.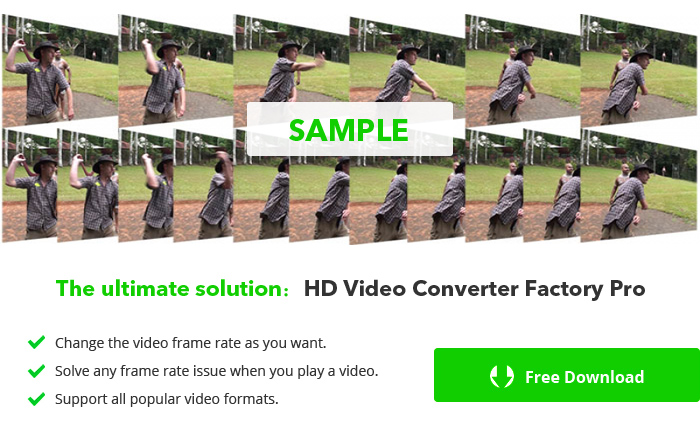 For video frame rate, a low frame rate will create a flickering effect, and looks a bit choppy and strobe. However, a higher frame rate will makes video very large at a constant resolution, which is probably not accepted by most devices for playback. You know, a video with a higher frame rate may be refused and unplayable since some devices only accept a certain standard value of frame rate. Actually, there are some common-used main frame rate standards for video: 23.97 FPS, 24 FPS, 25 FPS, 29.97 FPS and 30 FPS.
How to Change Video Frame Rate?
The most effective and direct method of how to change frame rate of a video will be realized by means of a handy frame rate converter for Windows 10/7/XP/Vista. WonderFox HD Video Converter Factory Pro is such a versatile frame rate conversion software standing out from other competitors. Compared to those complicated 4K video editors, everyone can handle this video frame rate converter owing to its straightforward and intuitive interface. You can easily change frame rate with only a few clicks. Check out this step-by-step guide to change video frame rate. Of course, if you prefer to spend more time looking for frame rate converter online service, give you a hint, you can try to search different words, such as change frame rate online or convert frame rate online to find more results. OK, let's get back to the point.
Simple Guide to Convert FPS and How to Increase Video Frame Rate
Preparation - Free download and install this best frame rate converter - WonderFox HD Video Converter Factory Pro on your Windows PC. Then run it.

The Easest Way to Change Video Frame Rate
WonderFox HD Video Converter Factory Pro is a simple fps video converter which enables you to convert video fps, encoder, resolution, aspect ratio while converting videos. Learn more >
Step 1 - Add Video Files
Click "Add Files" button or simply drag and drop the videos you want to change the frame rate into this converter. All videos will be listed in the main area right there. The software supports the batch processing for all video files.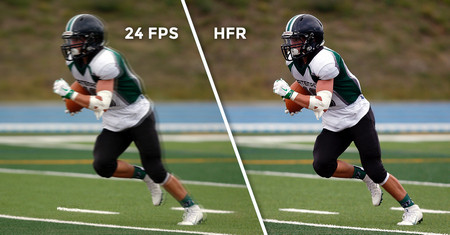 Add or Download Video to Frame Rate Converter
Tips: You can add videos in virtually any formats, so you can call it an MP4 frame rate converter as well as an AVI framerate converter. Moreover, you are allowed to download YouTube videos even download 4K videos in batches by clicking "Download Video" button.
Step 2 - Select Format and Change Frame Rate
Open the output drop-down list on the right, 200+ video audio formats and portable devices are here for your choice. Just select your original video format if you don't have the requirement of video format conversion.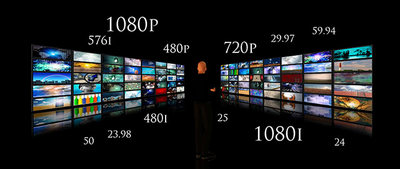 Various Formats and Devices
Now, click Settings button as the photo marked below. Select the frame rate you need from the provided options. And then click OK to go back.
Tips: You can regard this video FPS converter as an AVI frame rate changer or MP4 frame rate changer which enables you to change the frame rate while converting video to a wide range of formats. Besides changing video frame rate, you can still change resolution, change aspect ratio, encoder, bit rate, audio channel, boost audio volume if you are good at setting advanced parameters. The software will also let you fix interlaced video.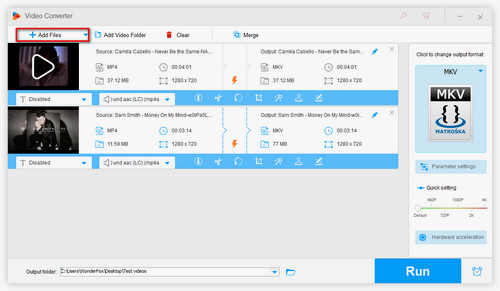 Change the Video Frame Rate
Step 3 - Start Frame Rate Conversion
Once all things are ready, press "Run" button to start the process of frame rate conversion. You'll be able to view the progress of the conversion for each video.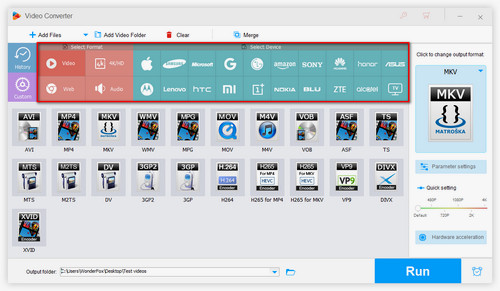 Start Conversion in Batches
Now, please use HD Video Converter Factory to start your job >

HD Video Converter Factory Pro
WonderFox HD Video Converter Factory Pro is a simple fps video converter which enables you to convert video fps, encoder, resolution, aspect ratio while converting videos. Learn more >
Moreover, this frame rate conversion software empowers you to compress 4K video, merge multiple videos, crop and cut videos, even add special video effect. That's it! Why not share this helpful article if it really works for you?
Still got question? Submit it to us and get answer within 24 hours.