Change Aspect Ratio for Better Display Effect
"Is there any way to change aspect ratio of a video I downloaded from 16:9 to 4:3?"
"How can I convert aspect ratio of an AVI video into 1.78:1 for finely playing on my widescreen TV?"
If you're reading this article, probably you have suffered from false aspect ratio issues same as users asking questions above. You spent hours downloading some MP4 video files and were ready to watch them on your cell phone. But when you put them on it, the image looked overly stretched, cause the aspect ratio was incorrect.
So what to do next? To deal with the screen size defect of video enjoyment, it's good for you to change aspect ratio of video to make the display effect better fitted. This article is mainly to expand your knowledge on how to change aspect ratio of video easily with a powerful aspect ratio video converter. But before that, do you want to know more about standard aspect ratio?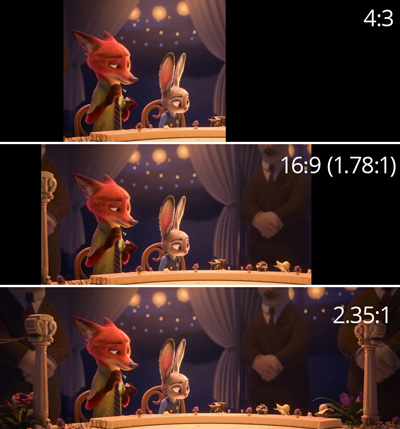 Why We Have to Change Aspect Ratio
Video aspect ratio is the proportion between width and height of the video image. It can determine display effect directly when you play video files on various devices. The table below shows most common aspect ratios.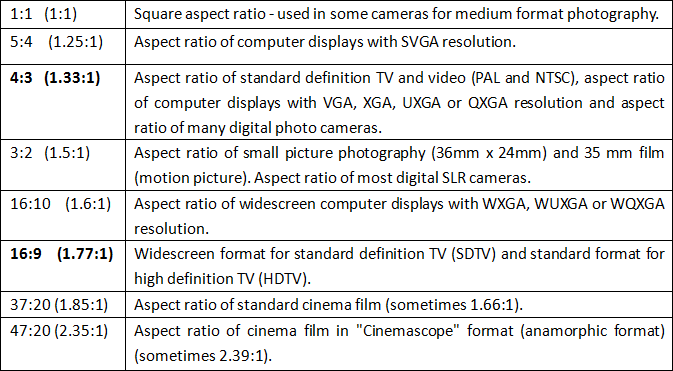 Now we know that 16:9 is common for widescreen TVs. 4:3 is for old TVs or something. If there is defect of aspect ratio or conflict of screen size, you can see some black bars on both sides or at top and bottom. It will really have a negative effect on enjoying high quality resources. The black bar seems more like the extra part to the original video. If you want to get better display effect, you do need remove them with better aspect ratio settings. Based on this point, you need a powerful video aspect ratio changer to help you adjust the video ratio. If you hold a wide-screen monitor, you had better choose 16:9 ratio. Science has shown that video ratio of 16:9 is more accordant with the golden ratio of pupil.
Recommended Software to Change Aspect Ratio
The related software can help you change aspect ratio of video in almost all formats, such as MKV, MP4, AVI, MOV, WMV and even DV, MTS, H265 and VP9 video, and HD video formats. If you want to improve your video-watching experience, no matter on portable device or TVs, you cannot miss this, which can remain original high quality during aspect ratio changing process. Nobody wants to enjoy image distortion.
A Simple Guide: Change Aspect Ratio with HD Video Converter Factory Pro
Free download the video aspect ratio converter here and now open the program. Tested on Window 10 and Windows 7, it works good on both operation systems.

A Good Software for Changing Aspect Ratio
Just a few clicks, this tool will help you to change the Aspect Ratio between two popular ratios.
Discover more features >
Step 1: Add the target video files at first. Or simply drag the files into WonderFox HD Video Converter Factory Pro.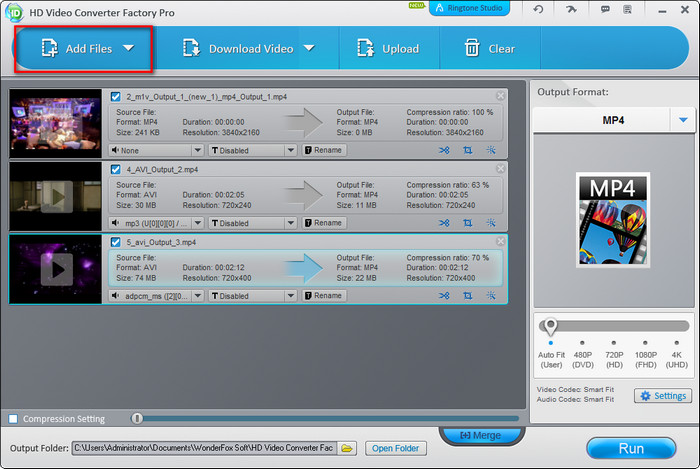 Step 2: Select the wanted output video format and then click settings. The settings panel pops up. Open the drop-down list and choose the correct aspect ratio as you want. Now press "OK".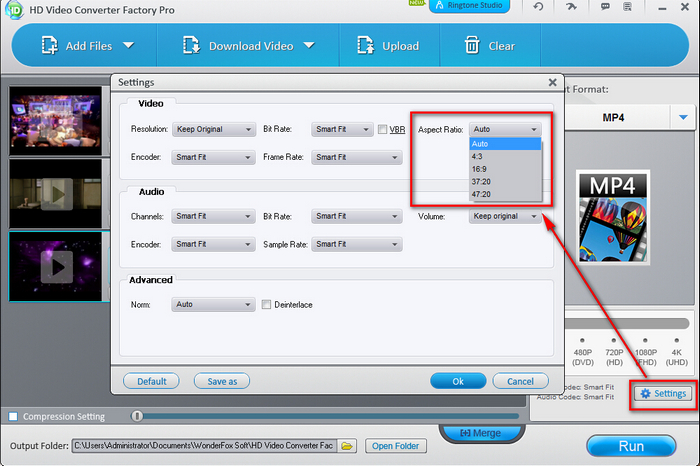 Note: You can simply fix the incorrect aspect ratio all by yourself, even if you don't have too much technical experience before. And for those who need more flexible custom settings, you're allowed not only to change aspect ratio, but change resolution, bitrates, encoder, frame rate, etc.
Step 3(Optional): By the way, if you are thinking of converting the target video formats, the video aspect ratio changer seems to support quite a lot of formats and devices, such as 4K video (you are able to convert video to 4K), MKV, MP4, AVI, WMV, VOB, WEBM, html5 video, MTS, etc and devices including iPhone, iPad, iPod, Samsung, BlackBerry, HTC, Surface, PS4, Xbox One, Android Smart TV, 4K/8K/Curved/Standard TV and more.

Step 4: Click "Run" to start to change aspect ratio. Later you can enjoy the video on the go.
Time-limited offer: everyone can save $10 today, to get full licensed HD Video Converter Factory Pro (for Windows OS) at the lowest price of the year.
Still have any question? Have some feedback?
More Features May Make This Video More Entertaining
Besides changing aspect ratio, WonderFox HD Video Converter Factory Pro is able to convert SD video to higher definition video with advanced HD encoding technology, and also compress videos of quite large size to ideal size while keeping original quality as much as possible in batch to save portable device space. it can help you solve nearly all video conversion problems.
You can even use the built-in HD video editor to crop video, split video clips, reduce file size of a video, as well as add special effects to enhance your captured travelling video from your Camcorders or DV like Sony HD camcorder, Cannon HD Camcorder without quality loss, while in a high converting speed, for example, converting MTS video.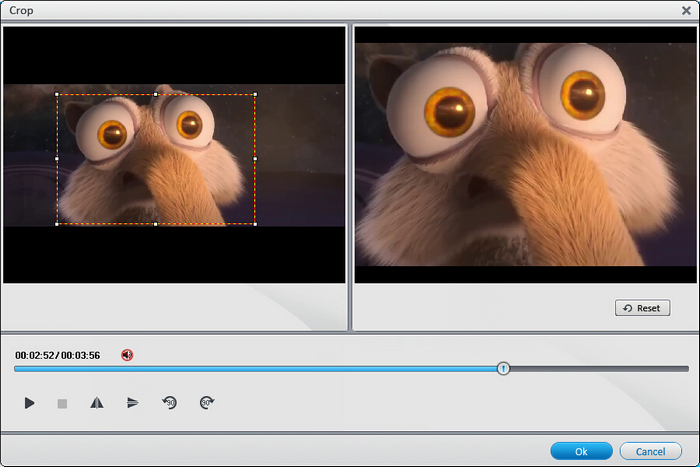 In addition, downloading video from YouTube, Vimeo, LiveLeak, Facebook, MetaCafe, etc is another main function.
If you are a video lover and would like enjoy videos without format limitation, HD Video Converter Factory Pro is one of your best choices.
Related Resource
Time-limited Offer Today
Special Offer: HD Video Converter Factory Pro
It equipped with advanced High-Definition (HD) video conversion technology. It can help users convert videos from Standard-Definition (SD) to High-Definition (HD) like HD MP4, HD MKV, HD AVI, HD MTS, HD TRP and also enables users to cut down the video size (convert HD videos to SD videos).
onvert HD video to 100+ video formats and mobile devices - 50X Faster conversion speed with 0-Quality-Loss
Join the Disscussion on Changing the Aspect Ratio