Possible Reasons for Muting Videos
Probably you want to mute or remove audio in certain circumstances as follows: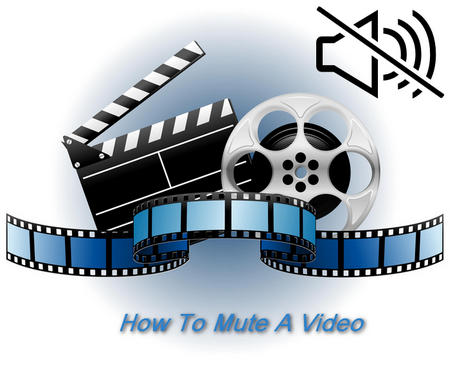 How to Mute a Video
Q1: I made a video on a virtual world with Screencast-O-Matic. Accidentally, not knowing, I had my volume on, and when I previewed the video I heard my voice. I didn't want my voice to be heard (Or to hear the keyboard tapping). How to mute audio in video completely, so no one can hear any background stuff AT ALL?
Q2: I have a few videos recorded in MP4 format and I want to completely mute audio from video online so that there is no sound. Can I mute MP4 online? Or is there a program that will strip the sound out of a video?
Q3: I have a lot of background noise or crappy sound from the videos I just recorded. I want to know if there is some software I can use to mute my videos sound or background noise permanently, and completely strip it off? It is very important and it means a lot to me. THANKS A BUNCH!
Anyway, situations seem various, but to sum up all cases in one question: How to mute a video permanently? Or in other words, how to make a video silent? It really means nothing to some professional video editors like Adobe Premier, Sony Vegas, etc. However, as general users or beginners, some of us would rather tend to adopt a simple approach to the same result, such as video mute online. Online service bings convenience, simultaneously also bings some potential security issues to your PC like privacy leaks, and hidden malware, virus as well as the usage limitation of online service, such as poor output quality or limited input file size. To avoid the troubles, here's the trick to mute audio in video using a safe & clean, handy and versatile video mute software - WonderFox HD Video Converter Factory Pro.
Simple Guide on How to Mute a Video and Save It
Free download WonderFox HD Video Converter Factory Pro and install it on your Windows computer. It's well compatible with Windows 10/8.1/8/7/Vista/XP. And now follow the 3 simple steps to find the best answer to how to mute the video.
That's the whole process about how to mute videos and how to easily disable audio with a few clicks.
More Special Features on HD Video Converter Factory Pro
Offer a built-in video editor to crop, split, merge and retouch video and boost volume
Support 50+ output formats and 220+ devices, including H265, VP9, 4K, FLAC, ALAC, OGV, DTS, Projector
Batch convert video files to save a lot of time
Can convert between standard video and high-definition video(8K/4K/1080P/720P/480P) with high quality
Download video of different resolutions from YouTube
Batch compress video files with smaller output size to free up store space on device