HD Video Converter Factory Pro is able to convert your YouTube videos to FLAC format for lossless audio quality to get full auditory enjoyment. It has the fastest conversion speed compared with its counterparts, the highest compression ratio which means you can reduce the size of audio by more than 50% percent. Moreover, not only video to audio, functions like converting AVI to MP4 or transferring Android video audio files to iPhone arealso available for 300 plus video and audio formats here for you to choose from.

by Michael
Why Should I Use a YouTube to FLAC Converter?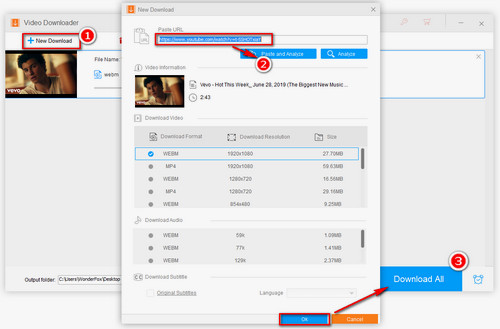 YouTube video
As we have known there are tens of audio formats including the commonest like MP3, WAV and FLAC. YouTube videos usually use formats including MP4 and AVI (AAC audio format) to seal digital video data. If you want to extract a segment of music or sound from YouTube video, you will need a professional YouTube to Audio convert to help you do this.
Having a little common sense you will know that the full name of FLAC is Free Lossless Audio Codec which is an advanced compression technique able to reduce the audio file to 50% of its original size to store audio file without any quality loss. Perfect, now you must have
gotten the satisfied answer in your mind! While here comes another question - which software should you choose to convert your video to FLAC since so many converters claim to be most advanced nowadays? The answer should be HD Video Converter Factory Pro - the best YouTube to FLAC converter in the world. The most distinctive character is its multifunction. With it, you can not only change your video or audio files to FLAC, but also, over 300 formats, codec and devices remain to be chosen. AVI to MP4, 720P to 1080P, iPhone to SAMSUNG, various kinds of options you can never imagine by using other similar products. What's more, video and audio parameters are also free to change - Boosting up bit rate to have clearer output, improving resolution to get higher definition and increasing frame rate to make videos look smoother.
Free download the most convenient YouTube FLAC converter to extract audio files with zero quality loss.
3 Steps to Convert YouTube to FLAC
Step 1
Launch the program and click on "Download Video" on the top of the interface. Choose the path of the downloaded video, add the YouTube video's URL and start analysis.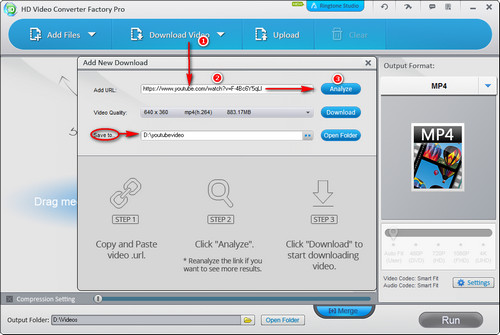 Preparation before downloading
Step 2
After analysis is over, you can begin to download. In the course of the downloading process, go to the right side and click below "Output Format". In the open list, select the audio section and then choose ALAC which is your output audio format.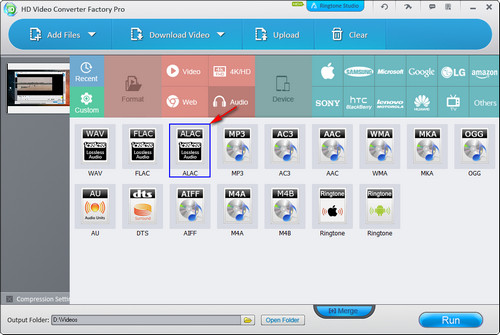 Choose ALAC as output format
Step 3
Roll back to the previous page and click on "Run" on the lower right side of the interface to launch the conversion. Waiting for several seconds before a 100MB video gets converted into FLAC.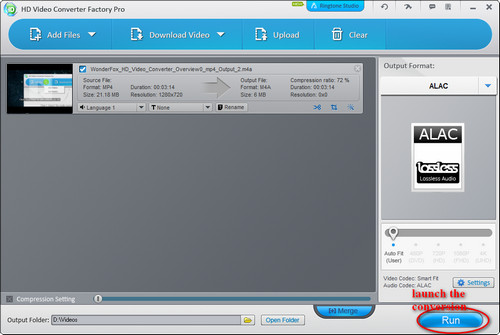 Start to convert
Preset Parameters to Improve Output Quality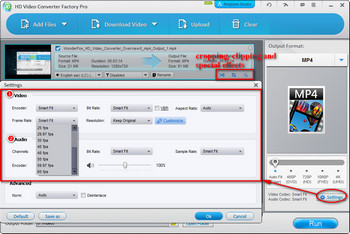 Preset Parameters
As I have mentioned before, besides to convert YouTube video to FLAC video, audio parameters are free to change with HD Video Converter Factory Pro which also performs as powerful audio and video quality enhancement software. Here I am going to briefly explain how to preset those parameters.
Still go to the lower right side, right above button "Run", click on Settings then in the open new page, you can see two sections - video and audio. Changing the frame rate to 60fps to make your video output
smoother, improving resolution and bit rate value to make video and audio get clearer or changing aspect ratio from 4:3 to 16:9. Meanwhile, the editing function is also supported with which you can crop and clip your video or add special effects like old film style.
Now, please download the HD Video Converter Factory Pro to complete your jobs.
Conclusion on the Functions of HD Video Converter Factory Pro
Extract audio to FLAC from YouTube video
Converting video and audio files to 300+ formats, codec and devices.
Improving video and audio quality by changing bit rate.
A wonderful ringtone maker to create enchanting ringtone music for your smart phone.
Performing as a powerful video and audio compressor with more than 50% compression ratio.
Editing your video by cropping, clipping and adding special effects.