Pixelated videos have become a popular trend, especially on social media platforms. This retro or glitchy look can add a unique and creative touch to your videos. Pixelation can be achieved by manipulating the video's resolution or adding effects that distort the image, which is dead easy for a veteran video editor, but not for novice users or those with no experience in video editing. In this article, we will provide a step-by-step guide on how to make a video pixelated and share one entry-level video processor and techniques required to achieve this goal without any difficulty.
How to Make a Pixelated Video Effortlessly?
Without the need of those professional-grade video editing applications, HD Video Converter Factory Pro is the right tool can help you pixelate a video quickly and easily. As a novice-oriented video processor, it incorporates multiple modules to simplify video editing, compressing, recording, downloading, and converting. Whether you're looking to degrade the video quality in your video or apply a unique pixelated effect, HD Video Converter Factory Pro has your covered with a straightforward way.
Free downloadFree download the amazing app on your computer, we'll walk you through two ways to pixelate a video with simple steps.
Step 1 - Import a Source Video
Run HD Video Converter Factory Pro and open "Converter" module to begin. Click on "Add Files" button to select your video file. You can also drag and drop the video directly into the software.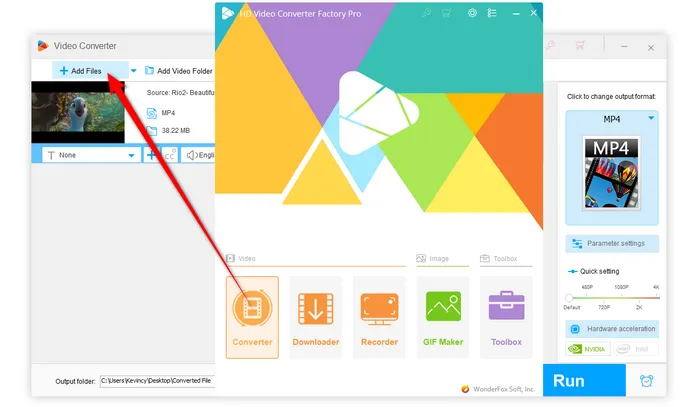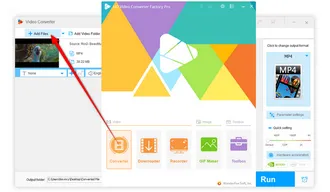 Step 2 - Choose the Output Format
To pixelate your video, you need to choose an output format firstly. HD Video Converter Factory Pro offers 500+ presets of common and device-friendly formats, including MP4, AVI, WMV, iPhone, Android, tablets, game consoles, and more. Just expand the format library on the right side and choose the one that is best for your needs.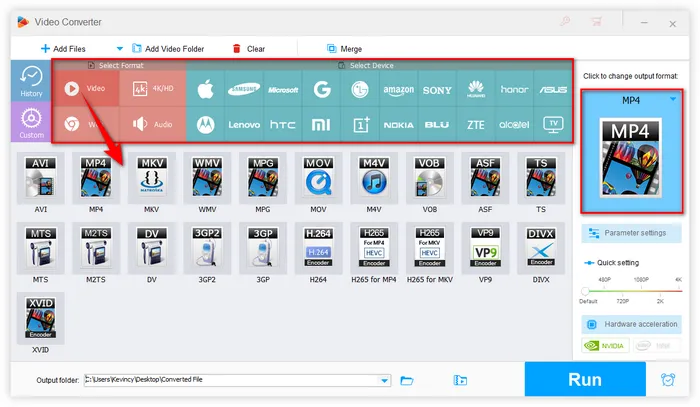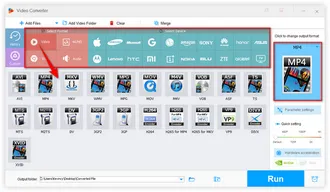 Step 3 - Lower Video Quality
Next, press "Parameter settings" button underneath the Format Profile image to personalize video parameters. You can make a video pixelated by choosing one option from lowering the video bitrate, downscaling video resolution, or reducing frame rates. Click OK to save the changes.
By the way, here you can also change CBR to VBR, modify aspect ratio, increase video volume, and so forth. Moreover, this program also offers some basic editing features to help trim, split, merge, crop, rotate, flip, watermark video, add subtitles, and replace audio track in a video.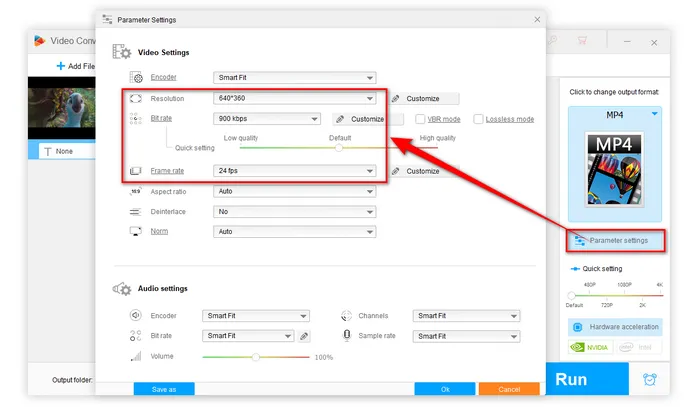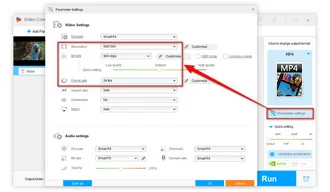 Step 4 - Start Video Processing
When you're ready, specify an output folder by pressing the Down Arrow icon on the bottom. Finally, click on the "Run" button to processing the video and export your pixelated video.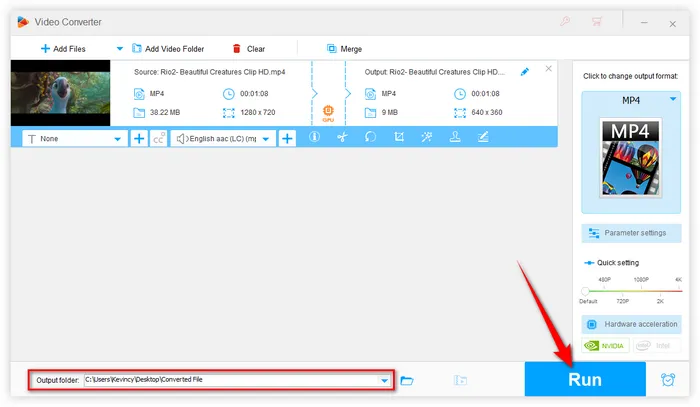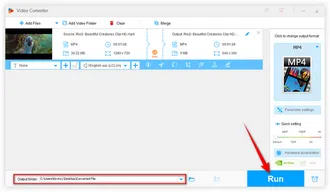 Way 2. Add Pixelated Filter
Step 1. Run HD Video Converter Factory Pro and open "Converter" module. Add a video file that you need to apply a pixelated effect to.
Step 2. Next, choose an output format for your pixelated video from 500+ presets on the right side of the program.
Step 3. Now it's time to apply the pixelated effect to your video. To do this, click on the "Magic Wand" button on the editing toolbar.
Step 4. In the new window, you're allowed to make a certain part of the video pixelated by adjusting the dotted area in the left preview section.
Step 5. Select "Blur" or "Mosaic" filter from the available options below, and preview it to make sure you are happy with the result. Click OK to save the changes.
Optional. Here you can also sharpen a video, brighten a dark video, blur a video, make videos look vintage, etc.
Step 6. Choose a destination folder, then hit "Run" button to make a part of video pixelated.
Note. This is not available for moving objects, as the pixelated area will always be fixed in the same position and cannot be moved.