How to Convert Video & DVD to BlackBerry PlayBook?
Help you convert any media (home DVD/ copy protection DVD / business DVD / Video / HD video / web video / Flash / audio /...) to BlackBerry PlayBook for playback
There is no doubt that BlackBerry PlayBook is a great device to play videos. It has a big screen, near-perfect video/audio output and very easy to carry. Suppose that if you are outdoors or on a trip, playing movie on PlayBook will be a great enjoyment.
However, as a portable device, BlackBerry PlayBook can only support few video/audio formats, that is, you cannot play some videos/audios on your PlayBook just because of the video/audio compatibility limitation. To solve the problem, you need to know how to convert video to RIM BlackBerry PlayBook with a suitable PlayBook video converter. If the software able to rip copyright protected DVD disc to BlackBerry PlayBook we will like it much.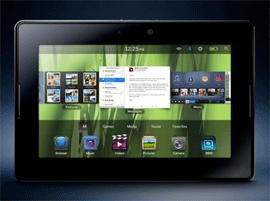 Restrictions When Playing Movie on RIM BlackBerry PlayBook
Although PlayBook has the excellent condition to play videos, there are still some limitation when playing videos on PlayBook which is the video format. The video format that PlayBook can support include H.264, MPEG, Divx and WMV. But there are many video formats that PlayBook can not support, like the MKV, AVI, Flash, RM, RMVB and so on. If you are a video fans and you do not want to waste the excellent function of video playing that PlayBook have, you need a video converter for RIM BlackBerry PlayBook and you need to know how to convert video to RIM BlackBerry PlayBook.
Among so many video converter for RIM BlackBerry PlayBook, I think BlackBerry Video Converter Factory Pro (for Windows) is the right one for you to choose. This BlackBerry Video Converter is just designed for BlackBerry series besides the PlayBook, it has good converting function, easy to use interface, fast converting speed, optimized profile and without any unsafe factors. With it, you will easily solve the problem - Please keep reading to learn how to convert video or rip DVD to RIM BlackBerry PlayBook.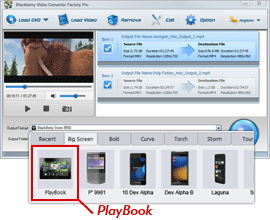 BlackBerry Video Converter Factory Pro (for Windows) is easy to use program to convert any media to BlackBerry PlayBook and all models of BlackBerry cell phones compatible video formats.
There are few steps you will get the compatible video for your PlayBook. (Load DVD or Video > Choose PlayBook for output format > Click "Start" button)
50X faster speed - BlackBerry Video Converter Factory Pro unique batch conversion technology let you can convert up to 50 items at once. Each file will maintain its original conversion speed if you computer has a dual-core CPU or quad-core CPU.
How to Convert Video to RIM BlackBerry PlayBook with the BlackBerry Video Converter Factory Pro?
The first please download BlackBerry Video Converter Factory Pro at: https://www.videoconverterfactory.com/download/blackberry-video-converter-pro.exe
Step1: Import video(s). Launch Blackberry Video Converter Factory Pro then load your media (DVD, Video, Audio).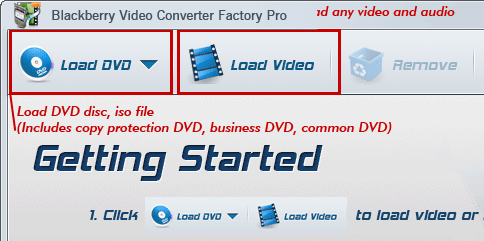 Step2: Choose an output format.
2-1, Click 'Profile' button to expand the combo box, then select an output format, like PlayBook.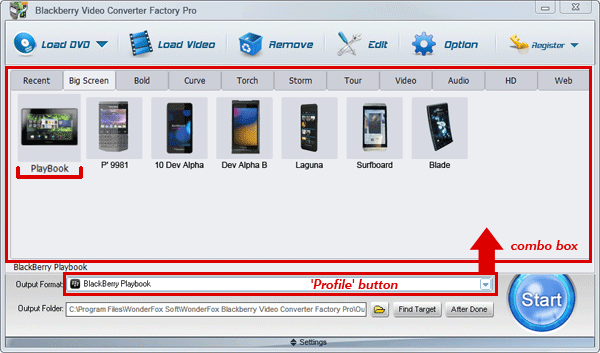 2-2, The default parameter is the most suitable for the BlackBerry PlayBook, but you can also change some parameters like resolution (size), bit rate (quality), fram rate (play speed), etc. In most cases, we provide multi-options for each setting. Click the long strip button you will see the parameter setting.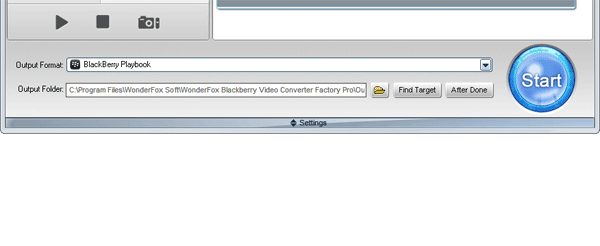 Step3: choose an output folder.
Click the 'folder' button in output setting area, select an output folder in the dialog box that opens, and then click 'OK'.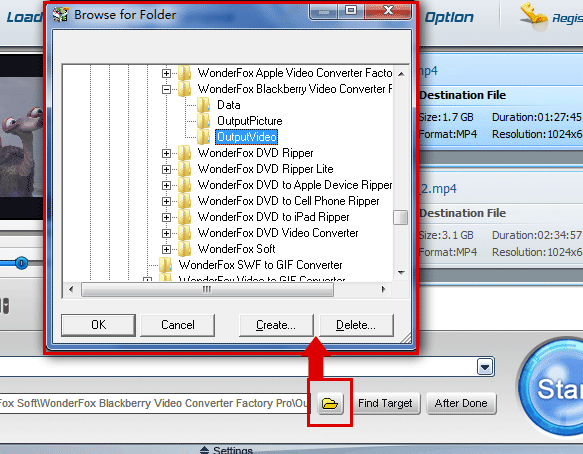 Step 4.Start the converting processes.
After finishing the above settings, check the files needed to convert in the file list, and click 'Start' button on the main interface, to start converting the video files that you have added, you can see the progress bar of each item. Up to 50 items can be converted at once.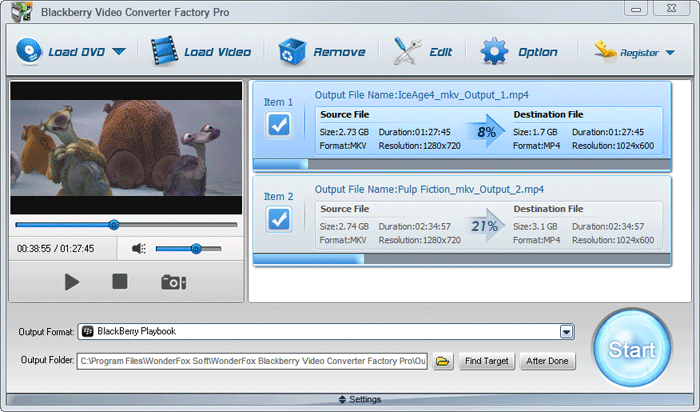 Except the above processes, there are many other functions that you can enjoy during the converting processes like merging, clipping, cropping your videos and adding effects to videos.
BlackBerry Video Converter Factory Pro (for Windows) is shareware in discounting, the price from $29.95 to $19.95 that means now buy it you will save $10. This is a limited-time discount, please seize the opportunity.
The Limits of Free Trial
License benefits
The unregistered edition will limited to converting maximum 5 minutes.

Secure Download

Free upgrade lifetime.
Free technical support.
Get back license key free.
30 day money back.

$19.95 (Save $10)
Read More - How about the Video Playing Function of RIM BlackBerry PlayBook?
BlackBerry PlayBook is the new released tablet that is produced by Research In Motion (RIM) which is best known for the BlackBerry smartphone. The PlayBook has 16 million colors, multi-touch, 600*1024 pixels (WSVGA) and 7.0 Inch screen. What's more, the screen of the BlackBerry PlayBook has imported the LCD. Except the screen, the PlayBook support 1080p video playback output, the main memory is 1 GB RAM and the Built-in memory is up to 16GB/32GB, all of these factors make BlackBerry PlayBook have a excellent performance in the video playing.
BlackBerry Video Converter Factory Pro can Help you Do More – Related Tips and Tutorials
Like the passage mentioned above, BlackBerry Video Converter Factory Pro is specially designed for BlackBerry devices, it can convert virtually all video and audio files to nearly all BlackBerry devices with optimized presets. (More details about BlackBerry Video Converter Factory Pro and its Format References >>)
In the below passage, I will show you how to convert Flash videos, including FLV videos and online YouTube videos to BlackBerry supported videos.
For users who want to enjoy FLV videos on BlackBerry devices, BlackBerry Video Converter Factory Pro can help you convert FLV to BlackBerry Style 9670, convert Flash video to BlackBerry Storm series, convert flash video to Blackberry 9700 and much more.
And, for users who want to play MKV files, including HD MKV files, BlackBerry Video Converter Factory Pro can easily help you convert MKV to BlackBerry PlayBook supported video, help you effortlessly convert MKV to nearly all BlackBerry cell phones, such as converting MKV to BlackBerry Curve 8900 and converting MKV to BlackBerry Bold 9700.
In conclusion, BlackBerry Video Converter Factory Pro is definitely the best chocie for you to convert video to BlackBerry devices supported videos. If you want to know more tips and tutorials about BlackBerry Video Converter Factory Pro, please see the BlackBerry video converting tips center.