Do you have some video footage produced at 120 frames per second that take up a lot of hard drive capacity? Despite the fact that the more fps your videos contain, the more clarity, sharpness, and smoothness you will get, however, 120fps video is commonly used for slow-mo effects editing and video game, it also has high requirements on hardware and software. Otherwise, you won't get the ideal experience.
As a matter of fact, for general videos, 24fps is fast enough to create a seamless audio and video experience for normal viewing. So, if you don't mean to create an action movie, fast-moving sports, or slow-motion videos, this post will guide you through how to convert videos from 120fps to 24fps without compromising your viewing experience, while still minimizing the video size.
How to Convert a Video to 24fps from 120fps?
You've probably noticed that many apps either don't support 120fps video import, or output a fast-forward 24fps video, which is not what you want. That's where a 120fps video converter comes in! WonderFox HD Video Converter Factory Pro is the right novice-oriented program that offers a 4-steps process to convert videos from 120fps to 24fps for smooth playback without lags. It is worth mentioning that, this program specializes in foolproof video and audio processing, providing you with multiple features to download, record, compress, edit and convert video files effortlessly.
Free downloadFree download this functional 120fps to 24fps converter, and let's jump in how to convert 120fps videos to 24fps without slow motion.
Launch HD Video Converter Factory Pro and open "Converter" module. Press "Add Files" button or execute a drag-and-drop to add your 120fps videos. It supports batch processing and hardware acceleration.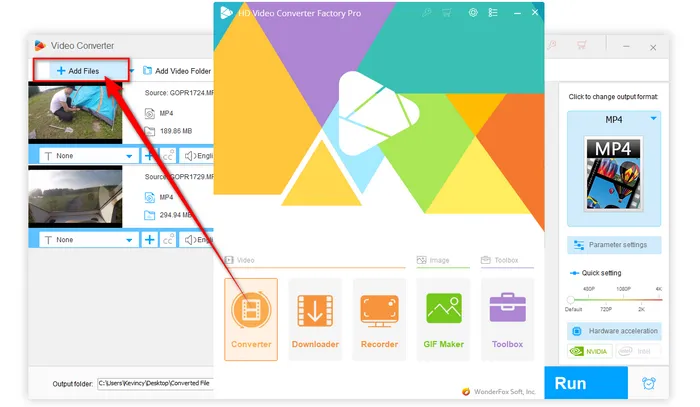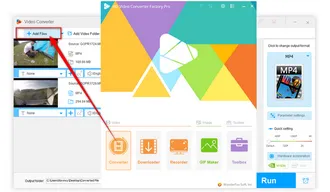 Step 2 - Choose an Export Format
This app comes with a wide range of output formats for your needs. Simply click on the big "Format" image to expand the full list of 500+ configured presets. Then switch over to any category and choose your desired profile.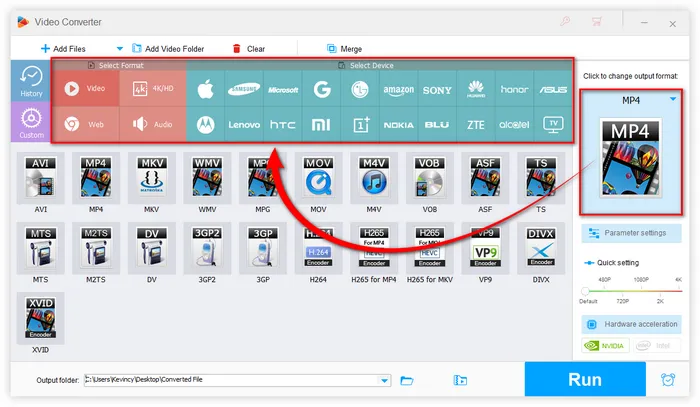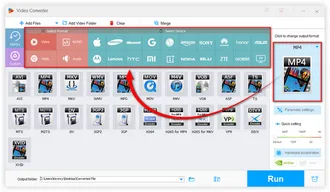 Step 3 - Change Frame Rate to 24fps
Open "Parameter settings" window, change video frame rate to "24fps" in the drop-down list. Alternatively, you can press "Customize" button and manually type in the value. Hit OK to save the changes.
Tips. Here you're also free to change video codec, resolution, bit rate, aspect ratio, and audio settings as you wish.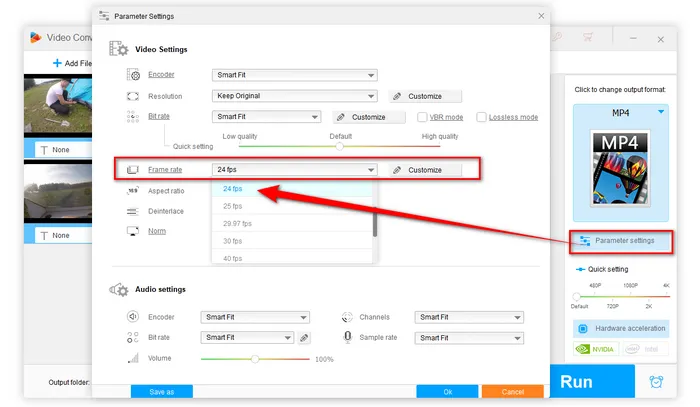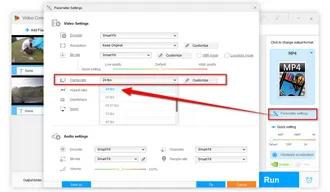 Step 4 - Start 120fps to 24fps Conversion