Video frame rate denotes the number of images shown per second. Usually, the higher the frame rate, the smoother the video. Today, the commonly used frame rates are 24fps, 30fps, and 60fps. 24fps is the oldest standard that ensures we have a smooth visual experience. 30fps is popular for live TV broadcasts, while 60fps is ideal for creating slow-mo content. You may want to convert the video frame rate for some reason. Fortunately, it is quite simple to complete the job with a frame rate converter like the one we're going to introduce below.
In the following, we will discuss how to convert a video to 24fps from 30fps with this fps converter. By converting 30p to 24p, you can have your video ready for post-edit and reduce the file size at the same time. Read on if you're interested.
How to Convert 30fps to 24fps Properly?
WonderFox HD Video Converter Factory Pro is this highly-recommended frame rate changer for Windows users to get the job done properly. It can easily increase a video's frame rate up to 60fps to make the video clearer and crisper and also convert a video to 24fps while not losing the smoothness. No conversion skill is needed, and you can change 30fps to 24fps in just a few simple clicks. Also, with excellent format support, it allows you to convert any video readily. Next, let's free download free download this software to convert 30fps to 24fps with the tutorial below.
Open HD Video Converter Factory Pro on your PC and select the "Converter" program. Next, click the center + button or the upper-left "Add Files" to import your video into the conversion list. Drag-and-drop is supported.
At the bottom of the program, click the ▼ button to choose a destination folder in advance.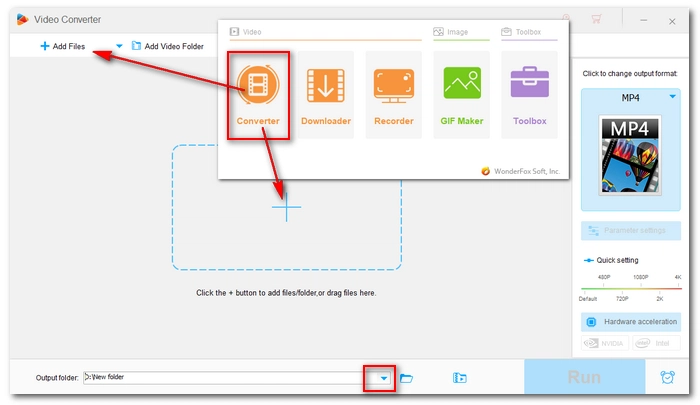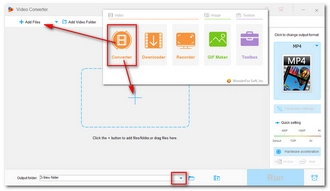 Go to the right side of the program and hit on the format image to open the output format page. Head to the "Video" tab and select one video profile from below. Keeping the same video format is suggested.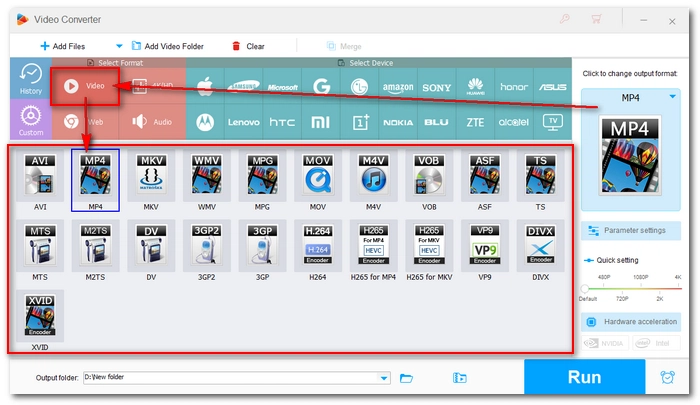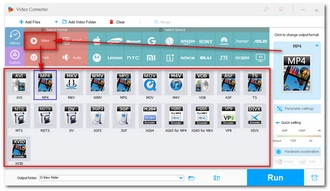 Now, open the "Parameter settings" and find Frame rate in the Video settings. Click the drop-down list and select 24fps as the export frame rate.
Tips. You can change the value of other parameters like codec, resolution, aspect ratio, volume, etc. if you like.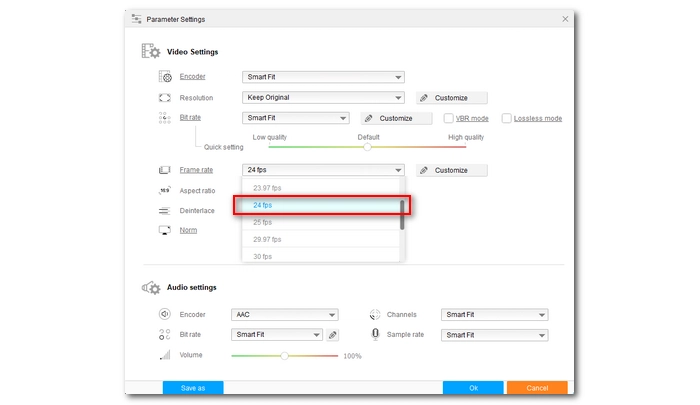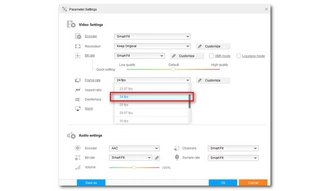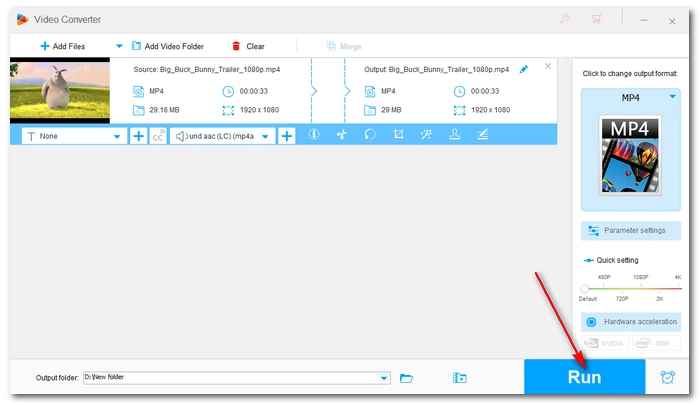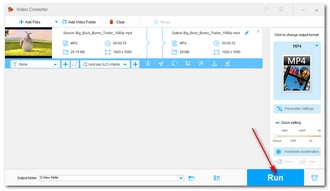 Wrap-up
That's all we want to share about how to slow down 30fps to 24fps with a dedicated frame rate converter. We hope you've successfully converted 30fps to 24fps with the method provided. Thanks for reading. Have a nice day!