Top 13 Best VFX Software for Filmmakers
1. Adobe - After Effects
Website: https://www.adobe.com/products/aftereffects.html
Adobe After Effects, referred to as "AE", is a professional graphics and video processing program, digital film and television visual effects synthesizer, and video post-production special effects software, which is mainly used to create dynamic graphics, transitions, visual effects, intros & outros, cinematic movie titles in television stations, animation production companies, individual post-production studios, and multimedia studios. With this industry-standard motion graphics and visual effects software, you can take any idea and make it move.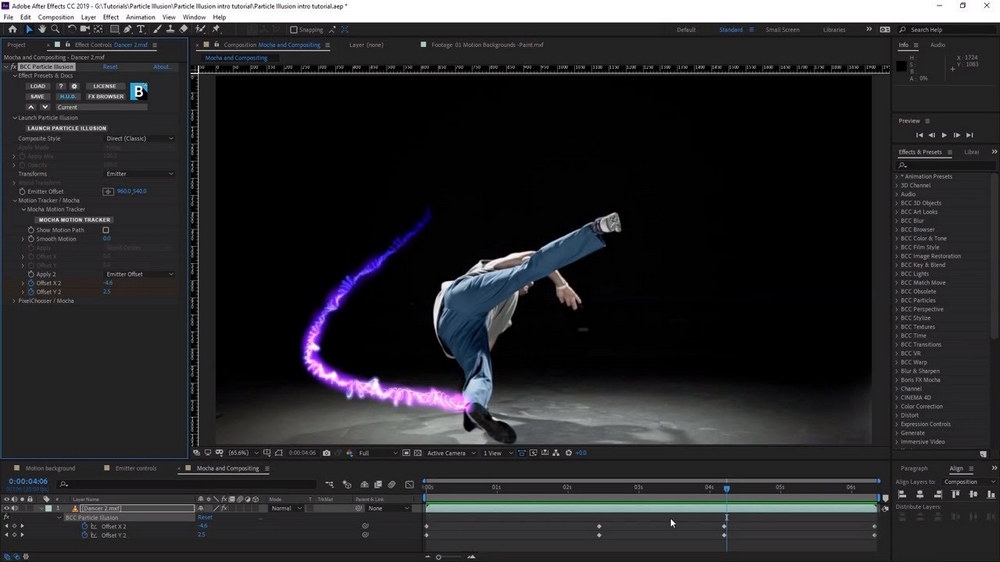 2. FXhome - HitFilm Pro
Website: https://fxhome.com/hitfilm-pro
FXhome HitFilm Pro is a piece of comprehensive video processing software that integrates video editing, visual effects and 3D image synthesis that gives you access to 880+ staggering VFX & presets, offers true 3D space in which to create professional motion graphics, and works with up to 8K video and 32-bit floating point color for high-end & professional projects. HitFilm Pro deserves its title of industry-leading and powerful visual effects software, whether you are a professional video processor or a novice user, you can easily use it to achieve professional quality video effects.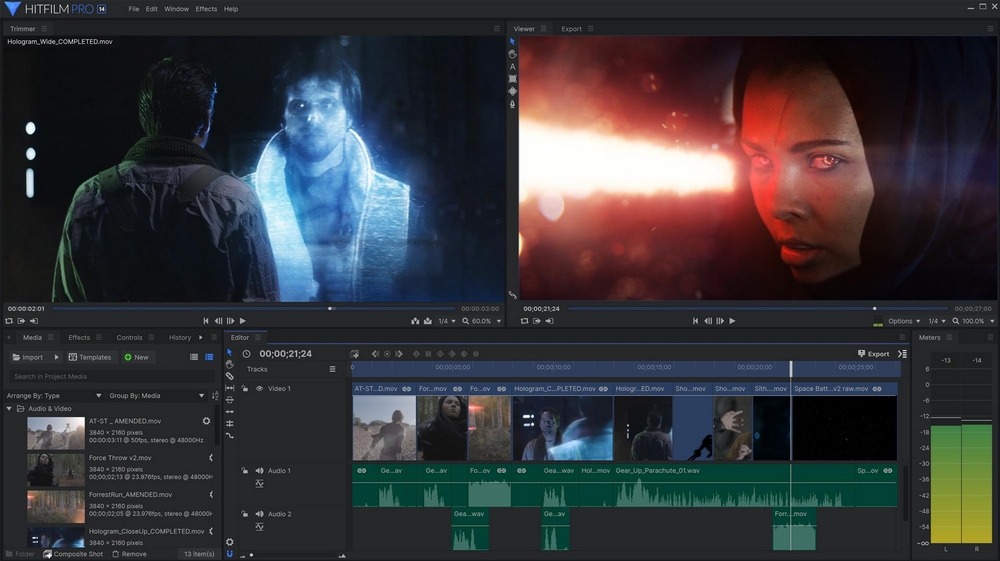 3. Autodesk - MAYA
Website: https://www.autodesk.com/products/maya/overview
Maya is a very well-known 3D computer animation, modeling, simulation and rendering program officially launched by Autodesk, which can easily help users create their 3D works. The software is fully functional, flexible, easy to learn and easy to use for a high production efficiency. Most importantly, the video rendering power of this VFX software is pretty realistic. Therefore, many people will use it in the production of film and television animation, animation design, game special effects, character design, etc. to bring believable characters and effects to real life.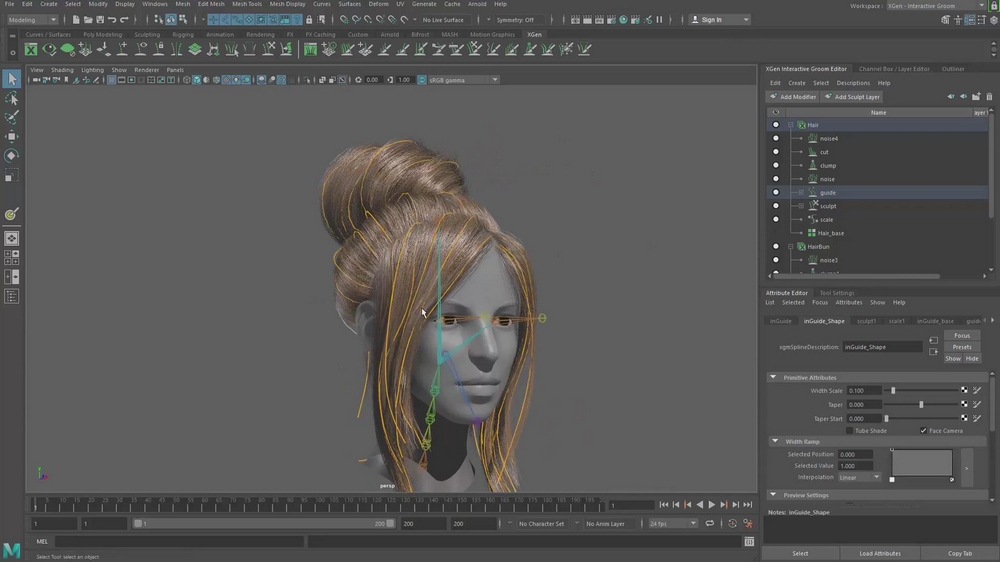 4. Autodesk - 3Ds Max
Website: https://www.autodesk.com/products/3ds-max/overview
3ds Max is another great 3D modeling, rendering and VFX software from Autodesk. Both 3ds Max and Maya have many similarities in common. But Maya is mostly chosen for media, animation and entertainment, while 3ds Max shines on Architecture, Engineering & Construction, Product Design & Manufacturing as well as Media & Entertainment. With 3ds Max, you can create magnificent game worlds, decorate wonderful scenes to achieve design visualization, and create immersive virtual reality experiences by means of a very robust modeling toolset with a huge library of modifiers.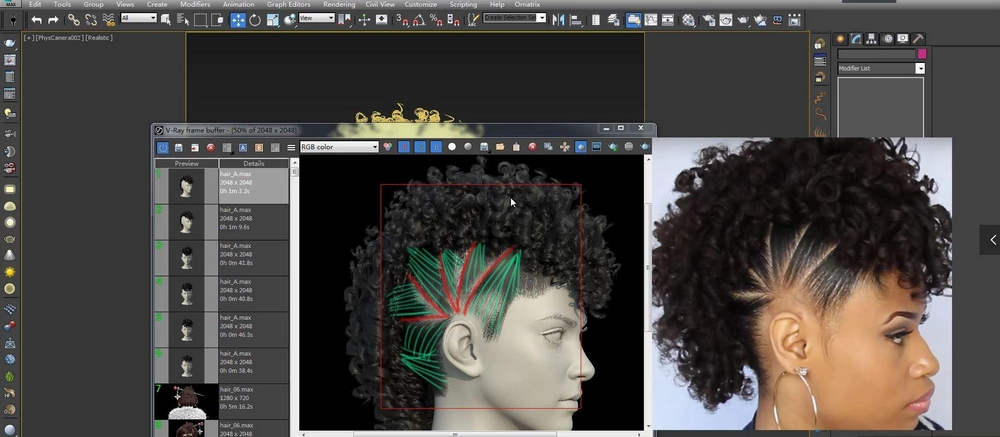 5. Maxon - Cinema 4D
Website: https://www.maxon.net/en/cinema-4d
Cinema 4D, also known as C4D, is a 3D software suite developed by the German company Maxon, which is known for its efficient and powerful computing speed and 3D rendering plug-in function. Thanks to the increasingly large R&D team, the functionality of the remaining modules is second to none on the market. It is now mainly used on movies, advertisements, industry and other work fields. As a high-performance 3D animation rendering software, it has excellent performance in terms of rendering and stability. End users can quickly familiarize themselves with the functional layout due to intuitive interface. If you are a 3D beginner, Cinema 4D would be a decent choice.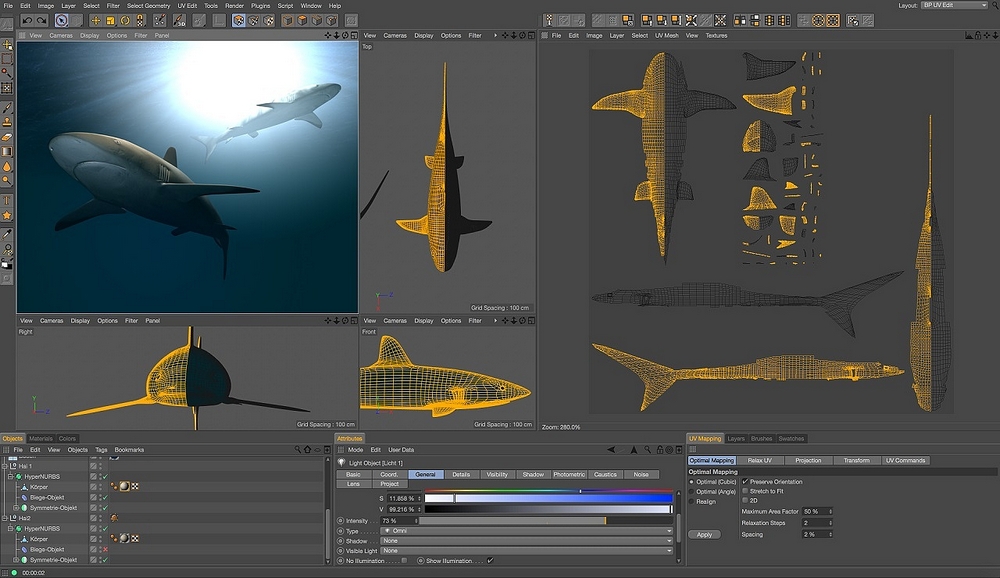 6. SideFX - Houdini
Website: https://www.sidefx.com/products/houdini/
Houdini is also a multi-functional node-based visual effects program that integrates animation design, character modeling, and special effect rendering most commonly used for the creation of visual effects in film and games. One of the best features of Houdini is the program provides a variety of special effect design modules for simulating fluids, destruction FX, pyro FX, grains, cloth, dust, debris, bullet, crowds and more. It also gives you the opportunity to branch off from your initial design with customized effects and actions. This software can be used in conjunction with 3Ds Max, Maya, Unity and the like to produce tremendous video effects.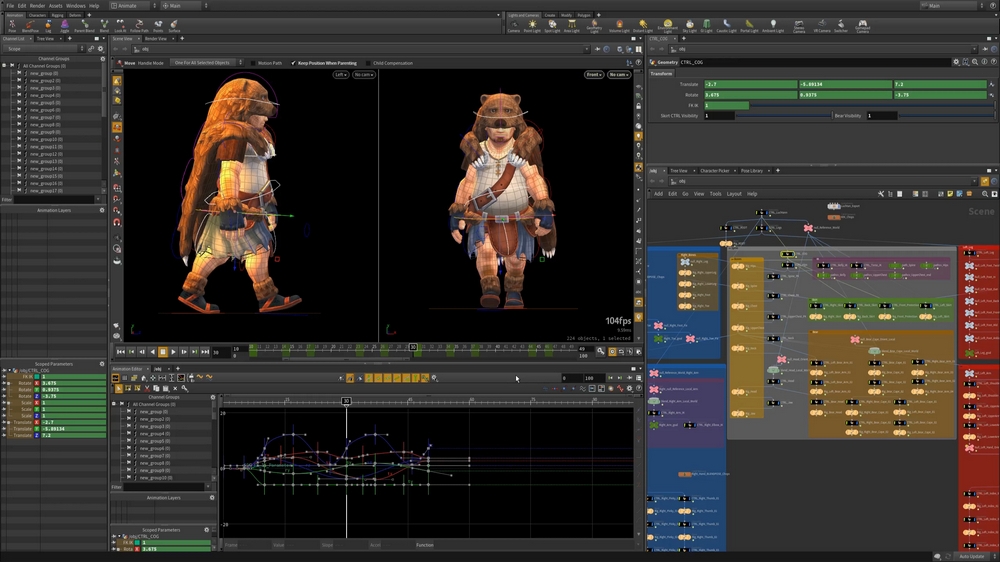 7. Foundry - Nuke
Website: https://www.foundry.com/products/nuke
There are a great number of video editing specialists, companies and studios that adopt Nuke for their projects, such as the big names Walt Disney Animation Studios, Blizzard Entertainment, DreamWorks Animation, Sony Pictures Animation and so forth. As one of powerful node-based VFX software, regardless of the style or complexity of the visual effects required, Nuke owns the advanced ability to seamlessly tackle high-end compositing, conform, VFX editorial and review. For more than a decade, Nuke has been integral in the making of every Emmy award-winning TV show for Drama and Visual Effects, including acclaimed productions like The Crown, Game of Thrones and Boardwalk Empire.
8. Blackmagic Design - Fusion
Website: https://www.foundry.com/products/nuke
Fusion is claimed to be the world's most advanced visual effects, 3D, VR and motion graphics solution. That's not an exaggeration as Fusion has been used to produce groundbreaking visual effects in thousands of major Hollywood's biggest blockbusters and hit television shows like Ant-Man, Guardians of the Galaxy, London Has Fallen, Game of Thrones, NCIS, The Hunger Games, etc. In addition, Fusion also plays a major role in the development of cinematics for major video games such as Dawn of War III, Halo 5 and more. Literally, it's definitely a terrific choice for visual effects artists, broadcast and motion graphic designers, and 3D animators.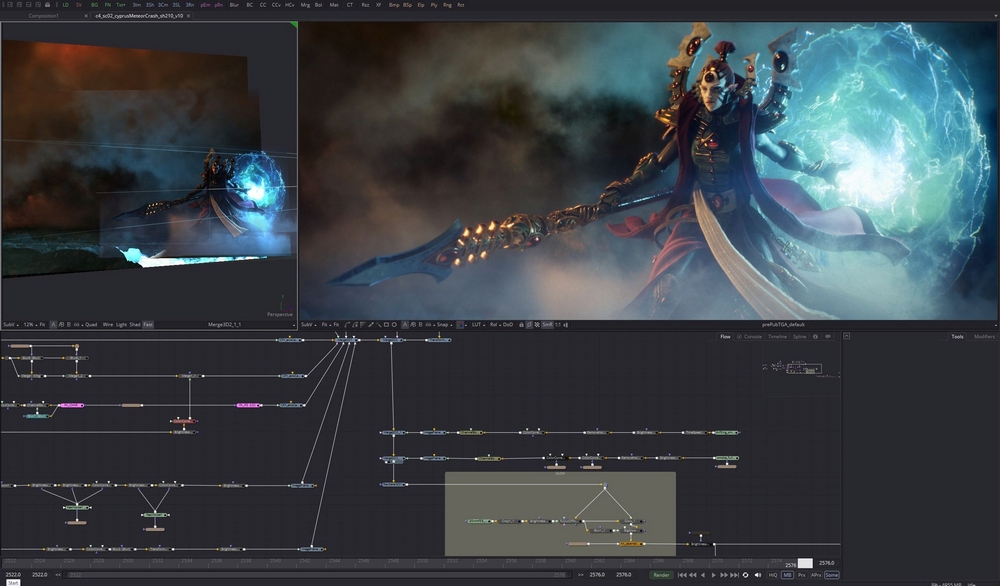 9. Next Limit Technologies - RealFlow
Website: https://realflow.com/
RealFlow is an industry standard, out-of-the-box fluid and dynamics simulation software for the 3D and visual effects industry, which can be used in conjunction with other 3D programs to simulate anything from a drop of water to fluids, water surfaces, fluid-solid interactions, rigid bodies, soft bodies, meshes and even a massive tsunami. Take your simulation to the next level with the amazing quality owing to the powerful DYVERSO solvers and GPU acceleration, your simulations will be lightning fast. Exceed your expectations and build a smooth layered grid to make your simulation more realistic than ever.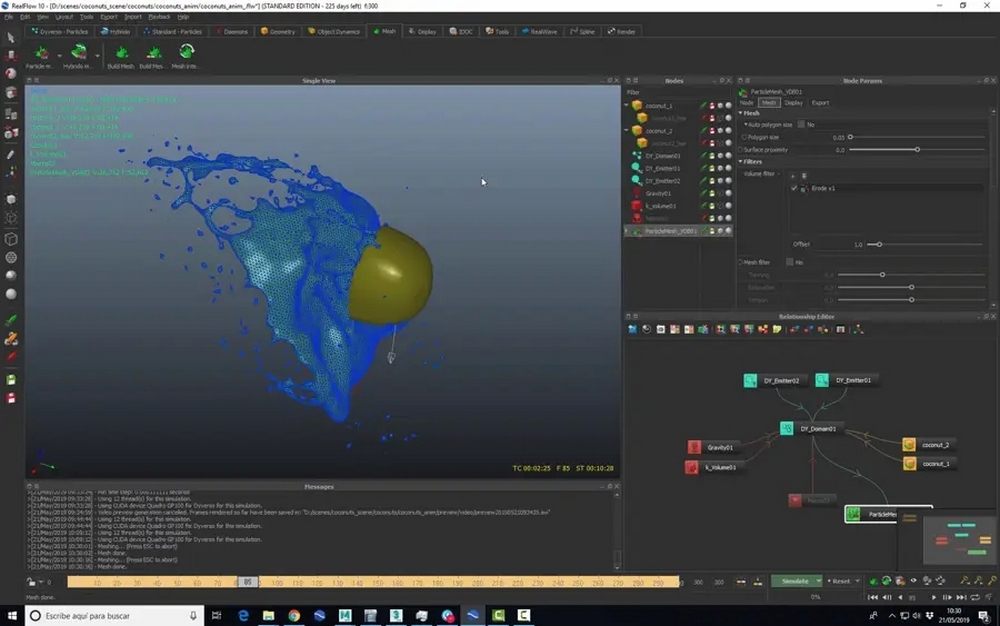 10. Pixologic - ZBrush
Website: https://pixologic.com/features/
ZBrush is a leading digital sculpting tool that combines 3D/2.5D modeling, texturing, painting and visual effects features, and standardizes digital sculpting industry. With its powerful functions, you're able to use the award-winning and customizable brushes to model, texture and paint virtual clay in a real-time environment. It provides greater flexibility in digital sculpting, models, illustrations, etc., which is mainly suitable for professional designers and art painters. Meanwhile, ZBrush offers integration with other 3D graphics programs such as Autodesk Maya, Autodesk 3ds Max, Cinema 4D, Blender, etc. so as to revolutionize your digital sculpting workflow.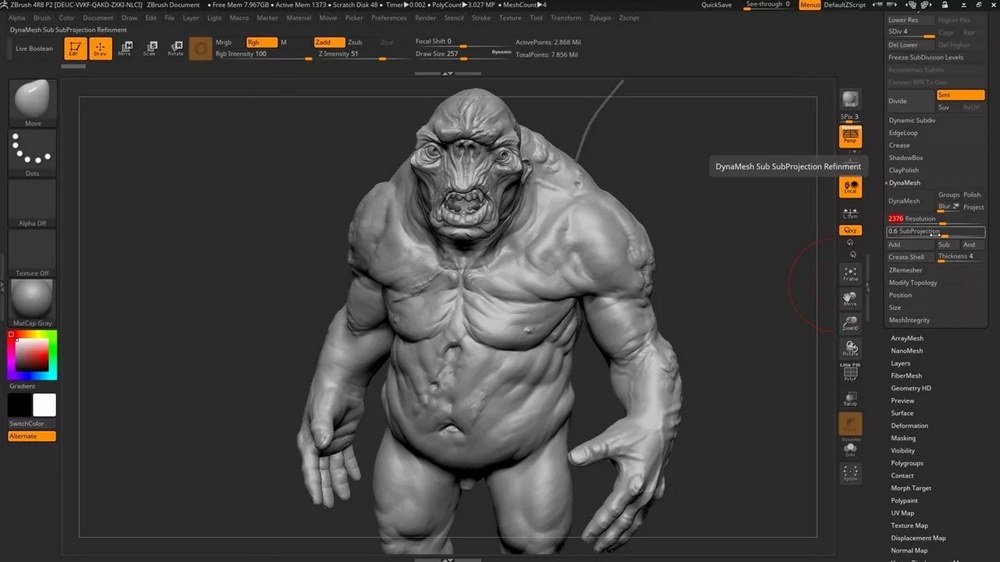 11. Blender Foundation - Blender
Website: https://www.blender.org/
Blender is a free, open-source and cross-platform 3D creation suite that is used to create and produce animated films, visual effects, art, 3D printed models, motion graphics, interactive 3D applications, virtual reality, and computer games. Blender is the most suitable for beginners, not only is there no psychological and budget burden to use, but also it is light enough without high hardware requirements required. Due to its strong scalability, many Blender fans will develop special plug-ins as well as VFX programs to make it more powerful or specialized in a certain field. You may be enamored of Blender's slogan - "Open Source 3D creation. Free to use for any purpose, forever.".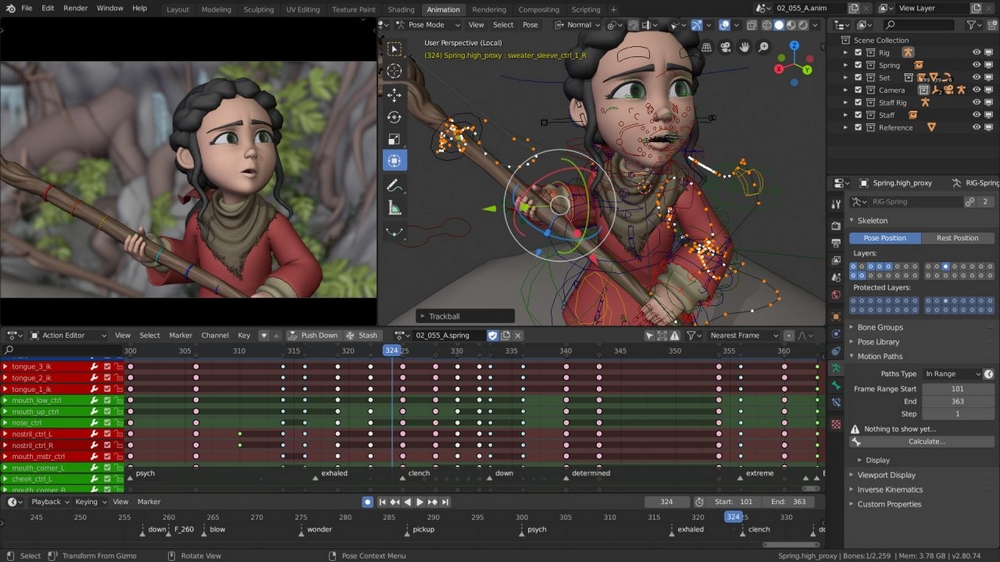 12. Solid Angle - Arnold
Website: https://www.arnoldrenderer.com/
Arnold is a leading provider of rendering software built for the demands of feature-length animation and visual effects. As a movie-level rendering engine based on physical algorithms, developed by Solid Angle SL (Now owned by Autodesk), it has been integrated with some major video processing, 3D rendering, VFX software like Maya, Houdini, 3ds Max, Cinema 4D, etc. Arnold renderer is being used as chief renderer by more and more Hollywood notable film companies and studios to efficiently create realistic images, such as Elysium, Thor, Alice in Wonderland, Captain America, The Avengers, Pacific Rim, X-Men: First Class, etc.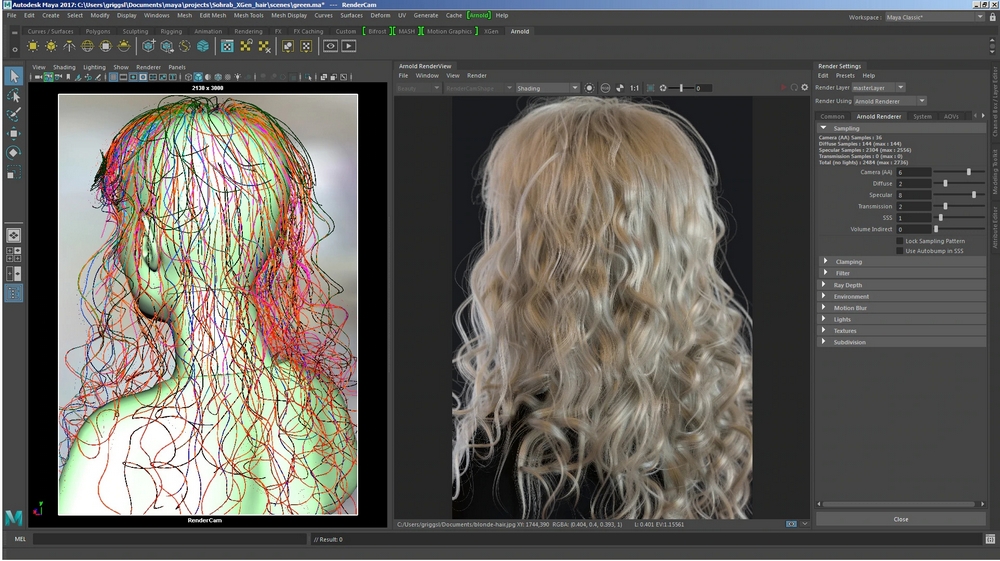 13. IDV, Inc. - SpeedTree
Website: https://store.speedtree.com/
SpeedTree is a group of vegetation programming and modeling software suits developed by IDV, Inc., which contains more than hundreds of varieties and high-quality textures to help rapidly create and render virtual foliage, the large tracts of trees for animations, architecture and in real time for video games. SpeedTree has been used in plenty of major movies and video games like Avengers: Infinity War, Black Panther, Avatar, Beauty and the Beast, Grand Theft Auto IV, Detroit: Become Human, Ghost of Tsushima and so forth. This VFX software - SpeedTree definitely sets the standard for vegetation modeling.