Can Avidemux Rotate Video? Yup, Definitely!
Whether you use a mobile phone or a camera to shoot a video, a very common problem is that some footage is played upside down on the computer. Actually these videos have been stamped with the orientation flags, you'll see the "90° or 270° Rotation" parameter when you analyze them with MediaInfo. In this case, you'd better turn to some video editing programs for help. Compared with those pricy and heavyweight nonlinear editing programs, it happened that the free entry-level video editor - Avidemux can do a good job in an easier way. Next, I'll demonstrate the simple steps to rotate video in Avidemux. If this is your first start to handle the smart program, stay close to the guide below.
How to Rotate Video with Avidemux Step by Step?
Step 1 - Add Upside-Down Video to Avidemux
To avoid any discrepancy, make sure you have the latest version of Avidemux installed on your computer. You can download and update it via http://avidemux.sourceforge.net/download.html. Run Avidemux, click on the Folder icon in the upper left corner to import your upside-down video, or go to the menu bar "File" > "Open".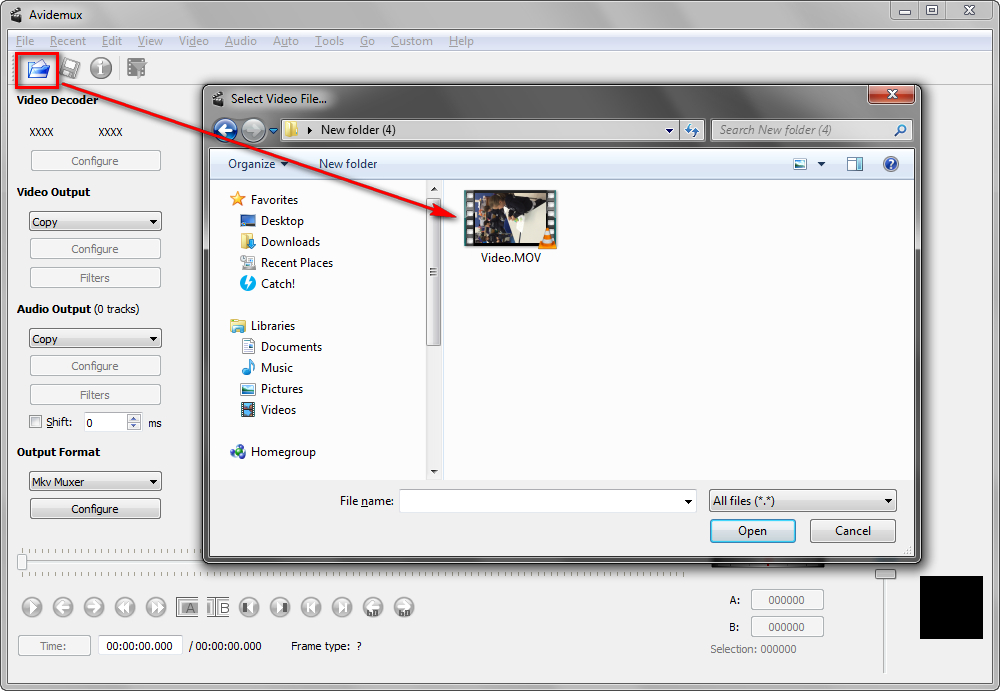 Step 2 - Select Output Format
It will display a preview window after the video is loaded. On the left side of Avidemux, select your desired video output, audio output and output format in sequence. Generally, for the best compatibility, it's recommended to select Mpeg4 AVC (x264) video, AAC or MP3 audio, and MP4 or MKV Muxer.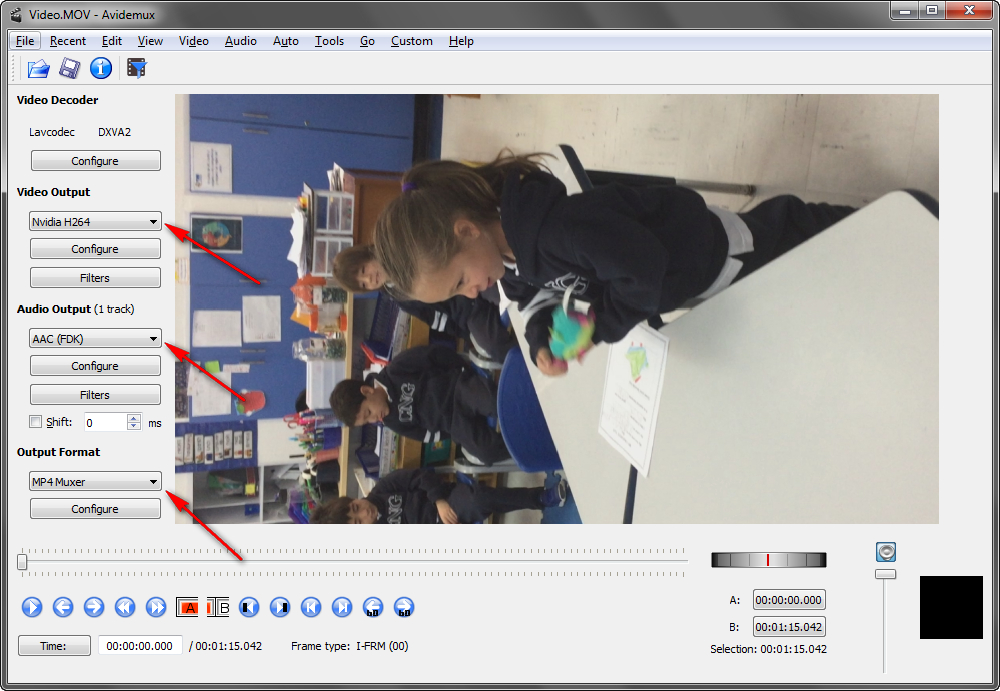 Step 3 - Open Video Filter Manger
Press the "Filters" button below "Video Output" section to open "Video Filter Manger" window.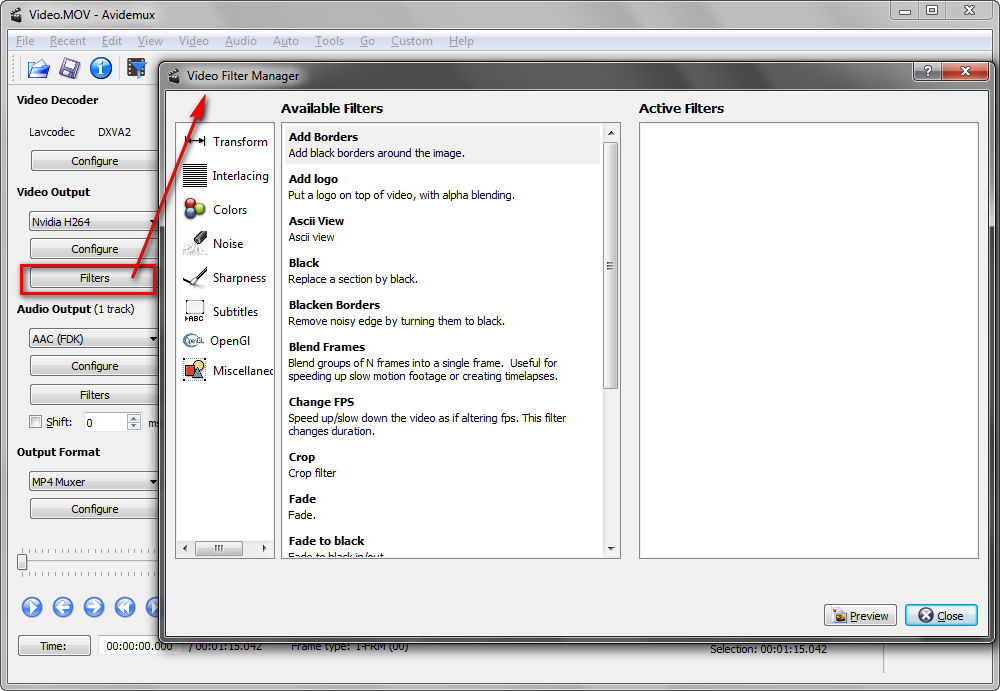 Step 4 - Rotate Video Avidemux
Navigate to "Transform" category on the left side, then scroll down to the bottom of "Available Filters" column. You'll find the "Rotate" option right there. Double-click and select the angle from 90, 180, 270 degrees. Press OK and it will be generated in the "Active Filters" column.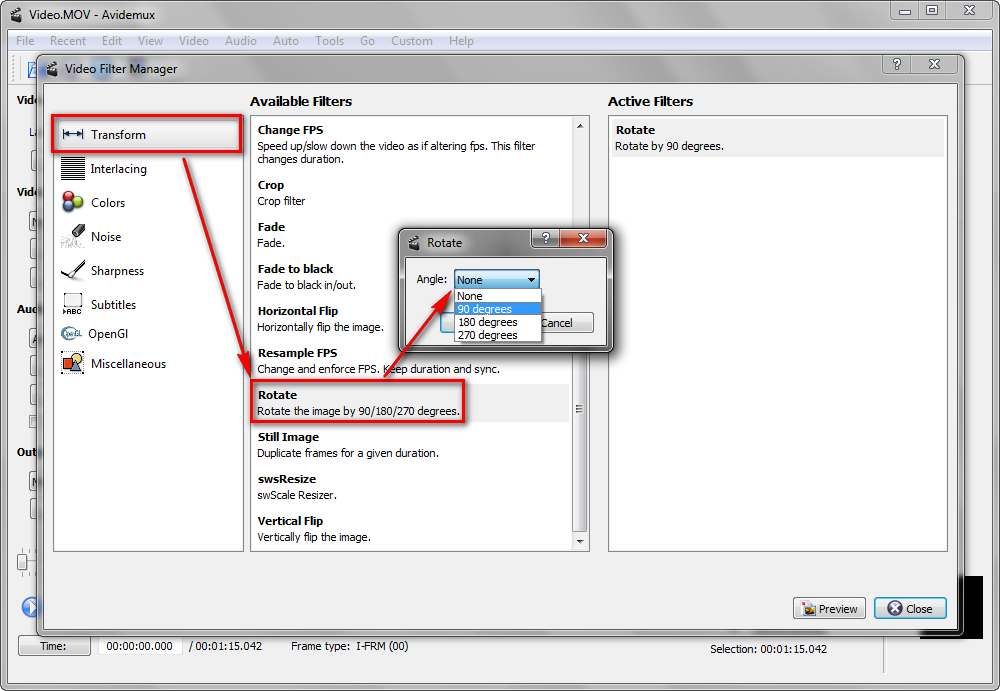 Step 5 - Preview Video
Press "Preview" button to play and check the actual applied effect. If it's pleased, click OK and close the "Video Filter Manger" window to go back to main interface.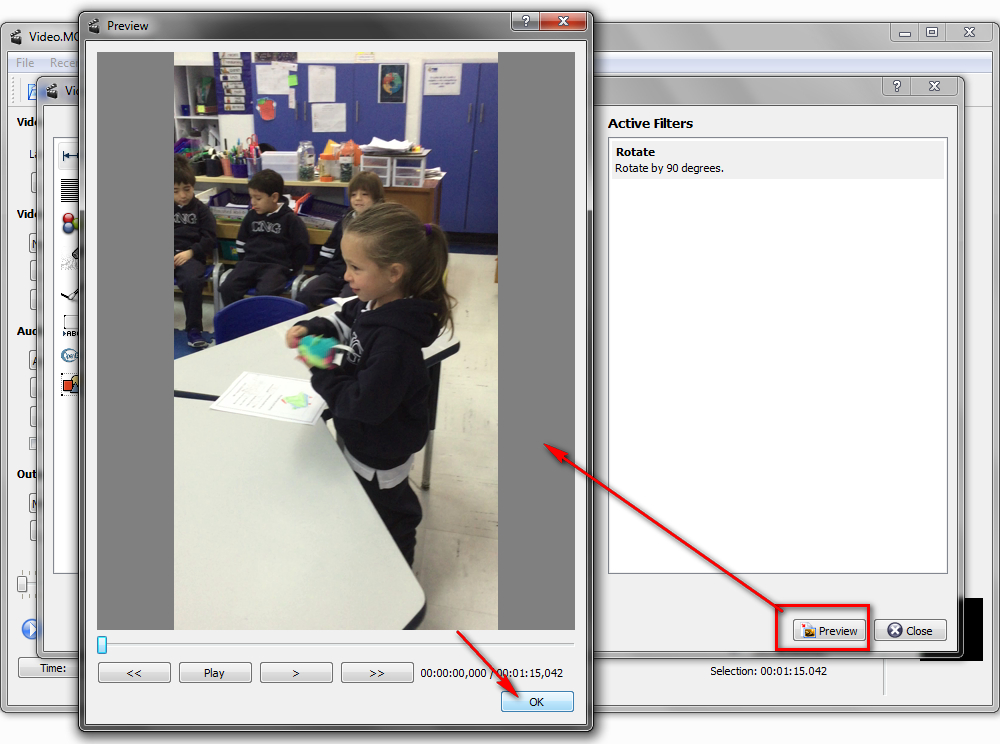 Step 6 - Rotate Video Using Avidemux
When all is ready, simply hit the "Save Video" button on the top toolbar or go to the menu bar "File" > "Save". Give a name for the fixed video and specify a directory to save it. Lastly, click on Save button to rotate video with Avidemux.