How to Speed Up Video Conversion
To speed up video conversion, the very first thing you should figure out is what are the key factors influencing video conversion speed. Generally speaking, video conversion speed mainly depends on two aspects: one is your computer hardware specs, the other is the source video file and its output settings.
With CPU and GPU acceleration technology including NVIDIA® NVENCand Intel® QSV as well as the exclusive Smart Encoding, WonderFox HD Video Converter Factory Pro can offer you 30X-50X faster conversion speed than ever before. The following part will walk you through how to speed up conversion with HD Video Converter Factory Pro.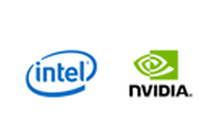 Tip 1 Make the most of Your Computer Hardware
① Set the value of "CPU Core Number" as "2", "3" or even "4" if your computer has dual core or more.
Note: Video manipulation relies heavily on CPU. A high-performance processor can be of great help to process videos, for example Intel Core 2 can process 4 data streams at a time and i7 can handle up to 8.
② Set "CPU Priority" as "Highest" so that your computer will give priority to video conversion and increase CPU utilization on processing videos.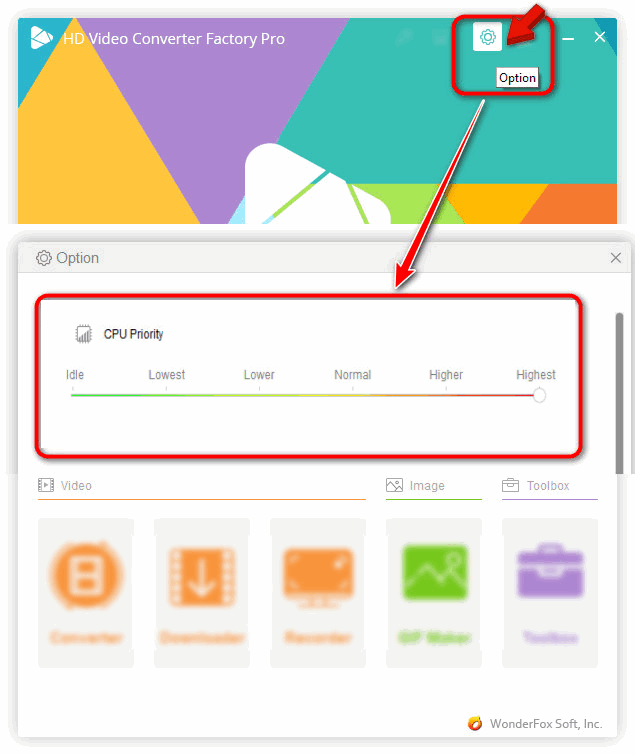 ③ Tick "Enable Hardware Acceleration Technology" if your computer is with NVIDIA graphics card, Intel Core graphics card and their latest graphics card drivers.

Note: Using GPU acceleration technology can help you process videos on GPU (video card) instead of your computer's CPU in order to lessen the burden on CPU.
Tip 2 Change Output Settings
①Choose the output format with the same video codec the source video file has, which will shorten decoding time, for example, if you have a MP4 video file with H264, you'd better choose output video formats with H264 codec, like MKV with H264 and AVI with H264.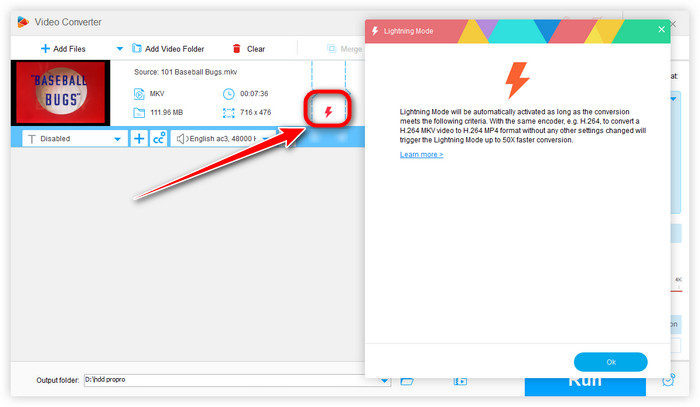 Note: HD Video Converter can detect the codec of source video and choose the optimal output settings (Smart Fit) for you intelligently.
②Set the output parameters lower (lower bitrate, lower resolution, lower frame rate, etc). This will reduce the output quality while it can shorten processing time remarkably.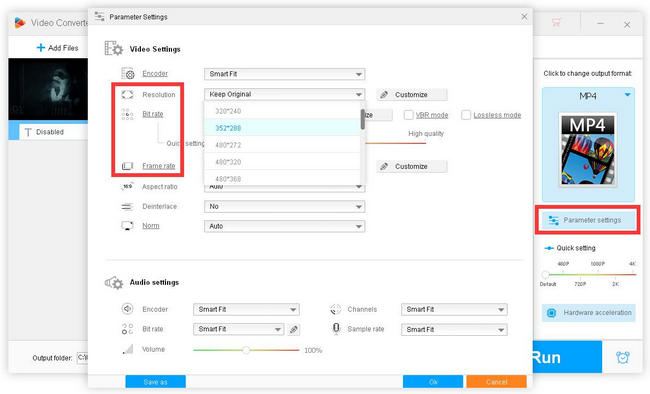 Note: This approach is taken for those who want to convert videos to some portable devices.
Tip 3 Batch Conversion
If you have a great number of videos, you can apply Batch Conversion Mode of HD Video Converter. Batch Conversion Mode enables to convert up to 10 items at a time, which can be very helpful to save your time. There is no need for you to convert them one by one. Learn more about batch conversion>>

If you still have any question, please feel free to contact us: support@videoconverterfactory.com
Or ask us via Facebook to get a fast response. .