WonderFox DVD DVD Ripper Pro
How to update WonderFox DVD Ripper Pro to the latest version
Update always contributes to great improvements, so update is strongly recommended.
You can click the Update button at the top navigation bar to check update.
If your program is in old version, you will be informed to update to the latest version. It's default to check update automatically every week, and you can change the frequency in Option.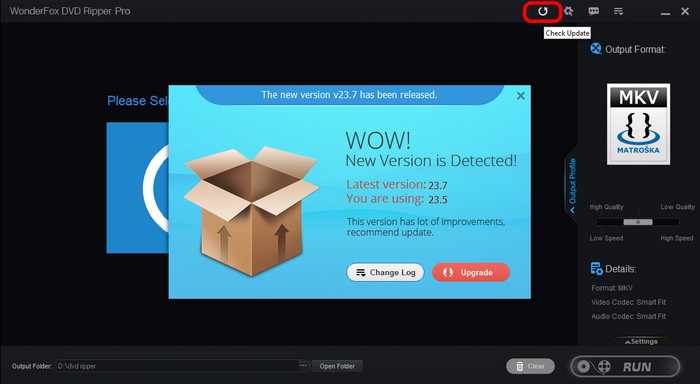 What is Upgrade Policy?
To make it fair to our purchased/paid customers, free updates are offered only for our purchased/paid customers. And we hope you could understand this. You could enjoy any upgrade, major or minor, without any fee involved after you purchased our software.
You can check the latest version on the product page and download it. Your registration is still available for the latest version. If you fail to register the latest version, please contact us by email support@videoconverterfactory.com
WonderFox DVD Ripper Help
Product Information
WonderFox DVD Ripper
Buy One Get One FREE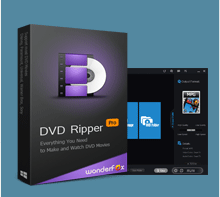 Editor Rated:

$69.95
$39.95
Users Say
"Despite the boring appearance, the ripping speed and ripped video's quality satisfy me, ah, I think it is worth trying this software."
- Aikawa, Japan
"WonderFox DVD Ripper does leave a good impression to me. What I appreciate most is the fast ripping speed, it helps me rip DVD in a short time."
- Johnson, USA