As mentioned above, VE is exclusive to ApowerEdit Video Editor, so stop wasting your time looking for some so-called VE to MP4 converters, ApowerEdit is the ONLY VE file converter. When people finish the video editing work, especially those green hands, they're generally used to pressing "Save" or "Save as" to complete and export the video file. However, most video editing programs use "Export" or "Render" to produce a new video. Thats' the reason why some people consider .ve file as a video.
Smart as you, you probably figure out the solution to VE file conversion. Without further ado, to take all cases into account, I'll illustrate the whole workflow below.
Step 1. VE file is supposed to have been associated with ApowerEdit when you install the video editor for the first time. If not, run ApowerEdit on your computer, click on "File" on the top menu bar and select "Open Project". Go to the folder that saves your .ve file on the local drive, select it and press "Open" button to import the unfinished project to the ApowerEdit.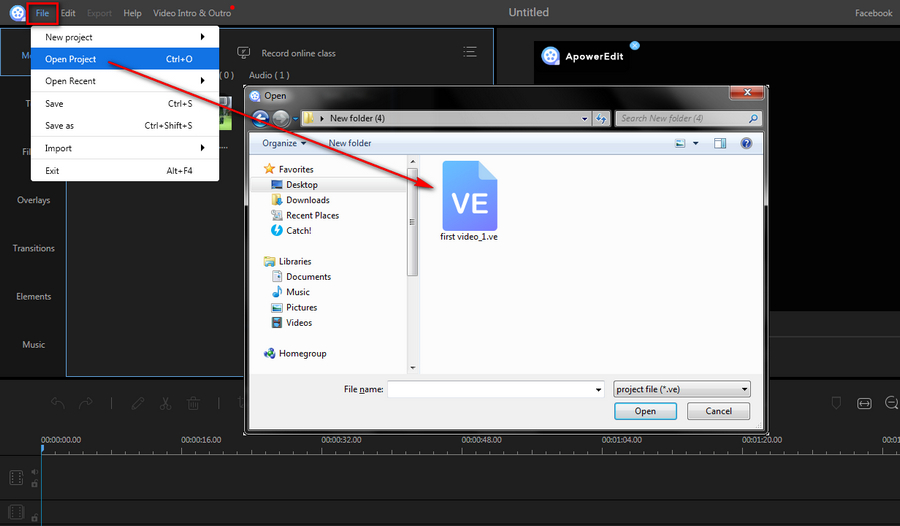 Step 2. ApowerEdit will load and restore all your last editing progress as per the instructions in your VE file. It may need a while based on the scale of your editing work, just be patient. After that, you're able to go ahead with your editing work or go to the next step.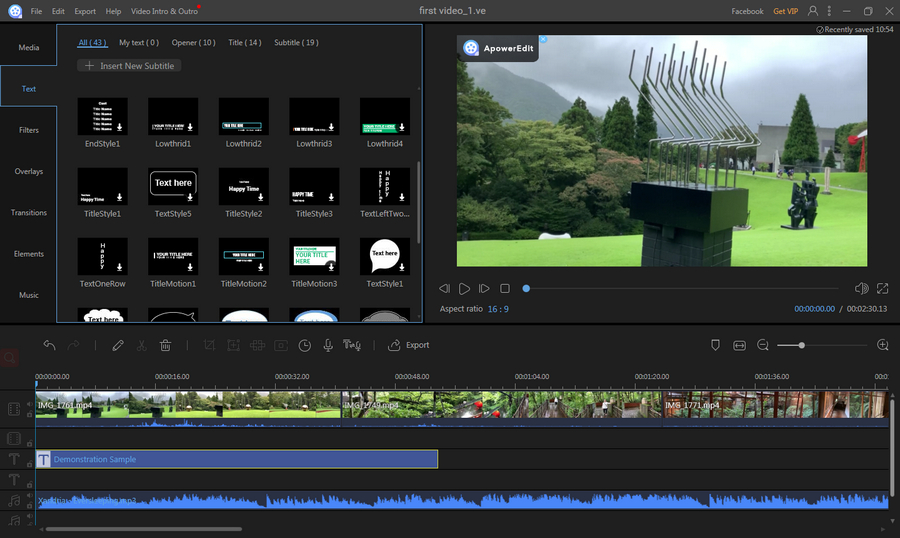 Step 3. You'll severally find two "Export" buttons above the editing timeline and on the top menu. Press the button to pop up the Export dialog box, where offers several output options on the left side. Select MP4 or other desired format under Video tab. It is worth mentioning that ApowerEdit provides some video platforms so as to convert video to platform user-friendly format. On the right side, here you can rename the video and specify the output location.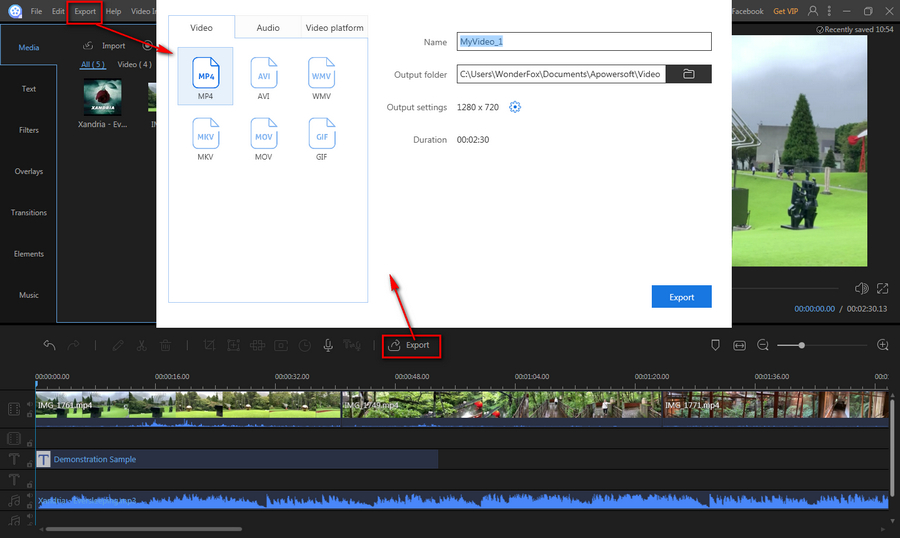 You're allowed to customize output video settings by clicking on the cog icon. Simply choose video quality and change A/V parameters on the new dialog box. Don't forget to press OK to save settings.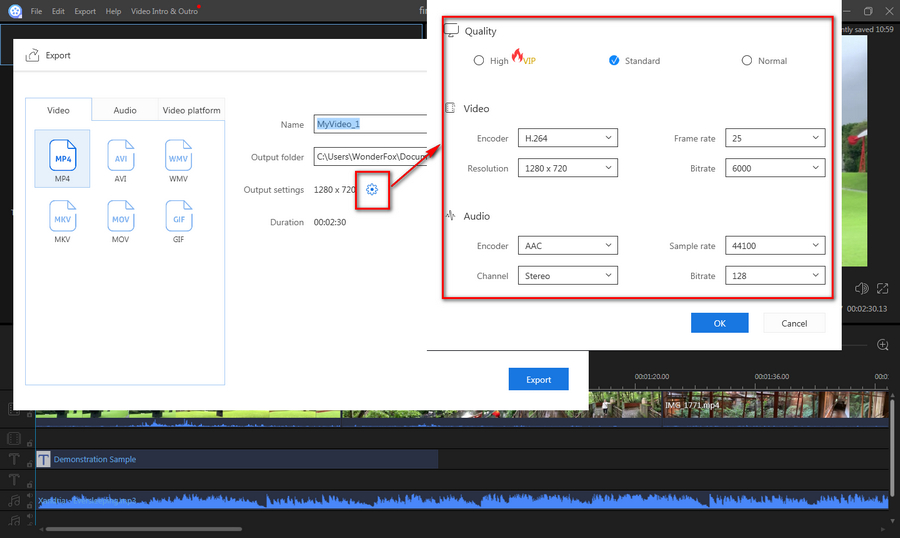 Step 4. After everything is ready, hit the "Export" button to convert .ve file to .mp4 video. If it will take a long time, you can select "Shut down computer" in Finish action part.