HitFilm Express/Pro is the only HFP file converter, so don't waste your time finding any third-party tool or online service to do the job, it makes no sense. Here are the credible steps to convert .hfp file to MP4.
Step 1. If the HFP file has been set association with your HitFilm Express, you can simply double click on the HFP file to open it in HitFilm Express. If not, run HitFilm Express, click on "File" button on top menu bar and choose "Open", alternatively, press the keyboard shortcuts "Ctrl + O". Locate your HFP file on the local drive and hit Open button to import it to the program.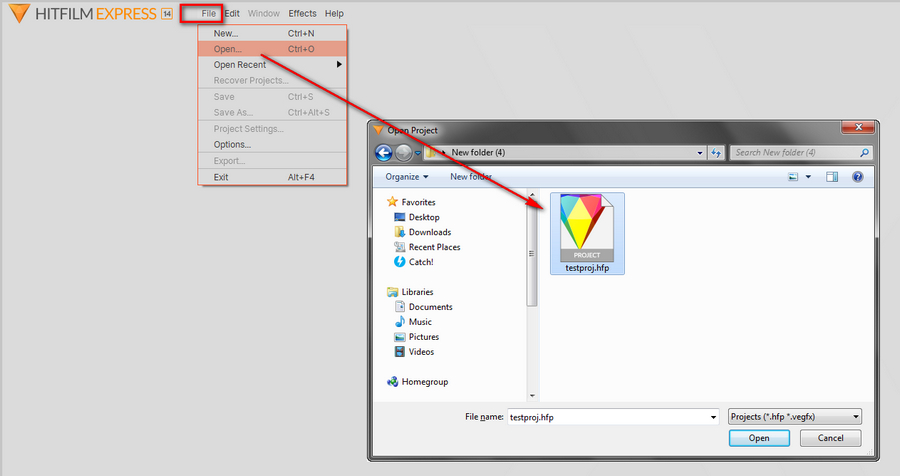 Step 2. HitFilm Express will take a while to load and restore your last editing progress. Now you can continue your editing work or just go to the next step to use Hitfilm's Export function.
Step 3. Click on the "Export" tab alongside "Viewer" tab, there are several default Presets for your choice. Just select Apple iPad & iPhone or YouTube option to produce a .mp4 video file. For experienced users, you're also able to create your own presets based on your preferences under the Presets sub-tab.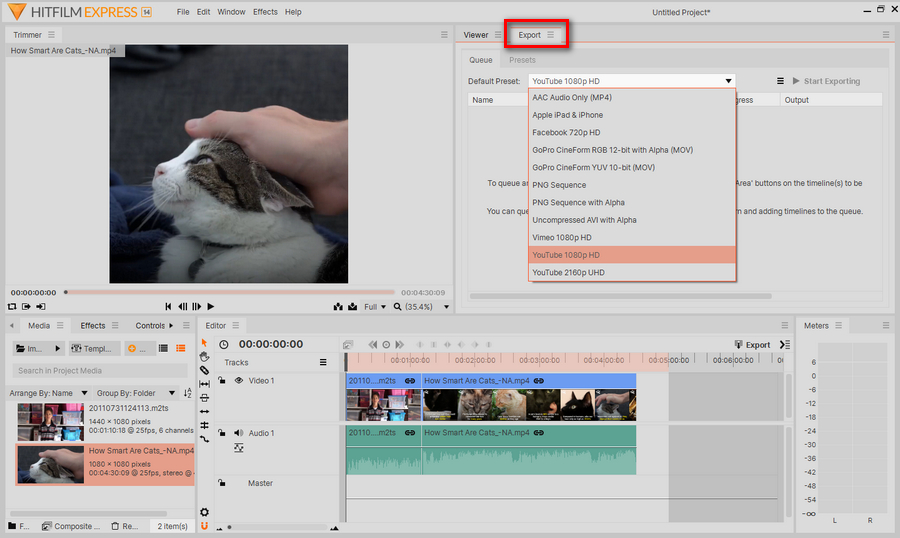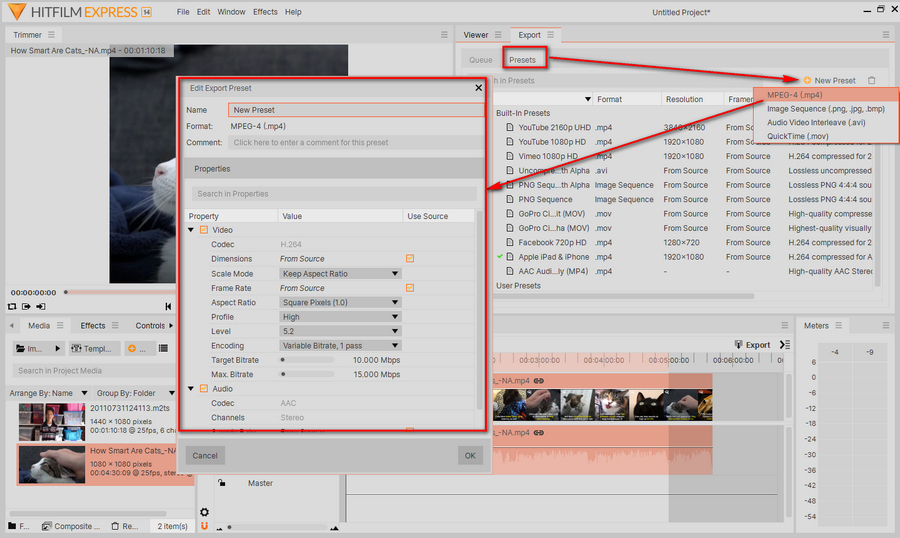 Step 4. After you select the desired format, click on the "Export" button at the top-right corner of the editor timeline. Now give a name of the video, then hit "Save" button to render and export HFP to MP4.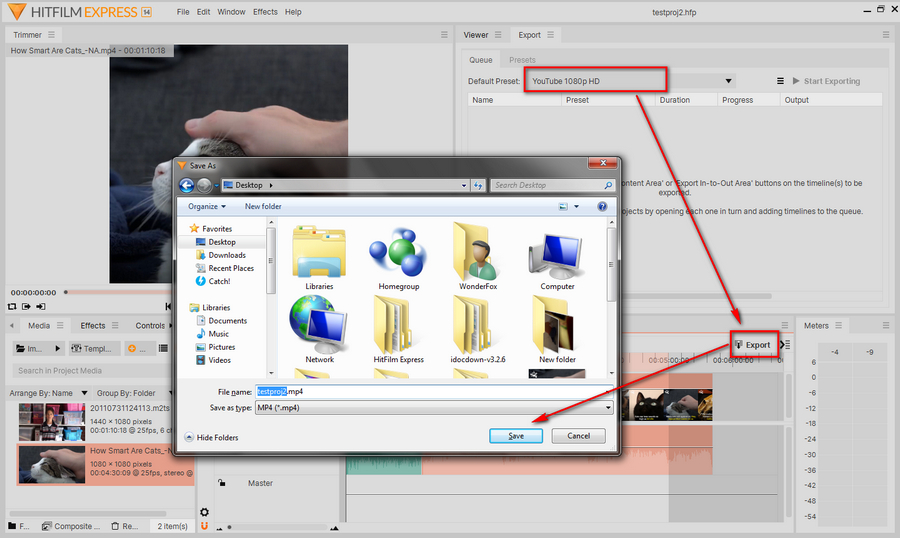 If you have several project files to convert, click on the arrow icon next to "Export" button and select "Add to Queue" option. Then you'll see all your conversion tasks under "Queue" tab.