WonderFox HD Video Converter Factory Pro offers a combination of screen recording and video editing. This robust program features a game recording mode, allowing you to record Genshin Impact, LOL, CSGO, Flash games, and any gameplay highlights without lagging.
As a versatile solution for recording and editing, it supports screen recording desktop activities and audio together, or separately, and editing recorded files with the inbuilt tools. You can trim, crop, split, merge, watermark, filter, and compress recordings.
DownloadDownload this easy-to-use game recorder on your PC first. Then we'll walk you through how to record Genshin Impact with no watermark and no time limit.
Step 1. Launch Recorder and Enable Game Recording Mode
Run HD Video Converter Factory Pro and click Recorder on the home interface to initiate the recorder.
Hit to enable the Game recording mode. Then you're recommended to choose the second Full screen mode to capture the entire screen.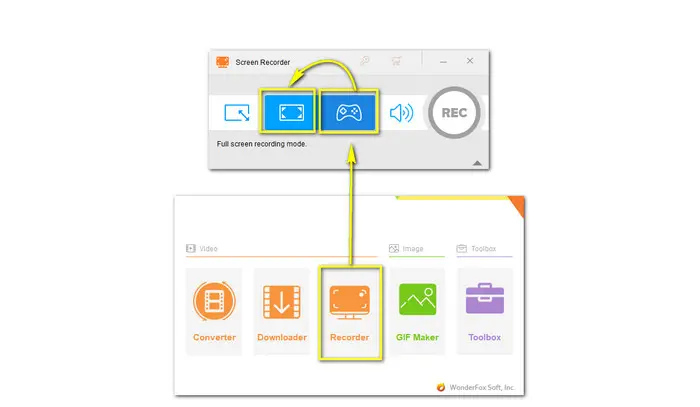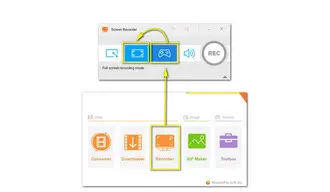 Step 2. Customize Recording Settings
Choose a recording format, output video quality, and frame rate from the respective drop-down options. You can turn on GPU acceleration.
To record the game sounds and your voice at the same time while playing Genshin Impact, tick off both Desktop and Microphone.
Don't forget to set a new path folder by clicking on the downward-pointing triangle.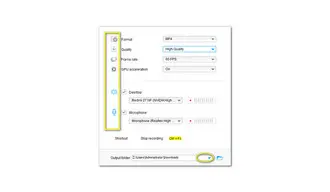 Step 3. Start and Finish Recording
Finally, hit the big red REC button. After a 5-seconds countdown, it will start recording Genshin Impact gameplay without lagging.
Then press keyboard shortcuts Ctrl + F1 to end the recording.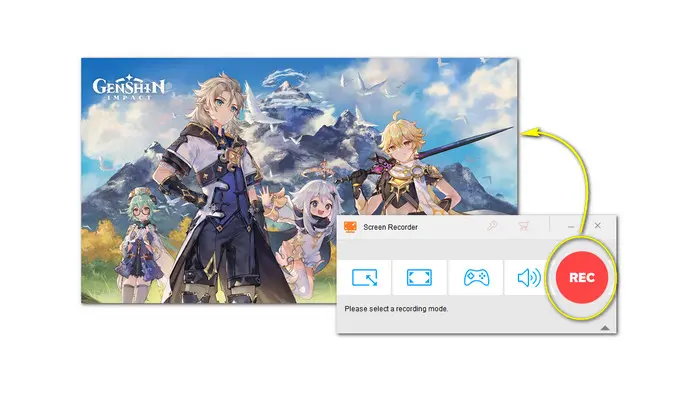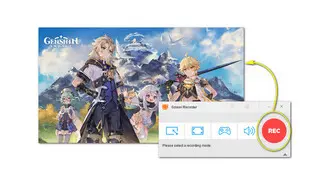 Optional. Edit or Convert the Recordings
You can continue to edit and convert the recordings with the built-in Converter tool.
After importing, hit the editing icon on the toolbar to trim, cut, crop, rotate, and watermark the video. You can also add effects and subtitles to the recorded video, and even replace new audio tracks.
Moreover, there are over 500 formats and devices. Select any desired format to convert.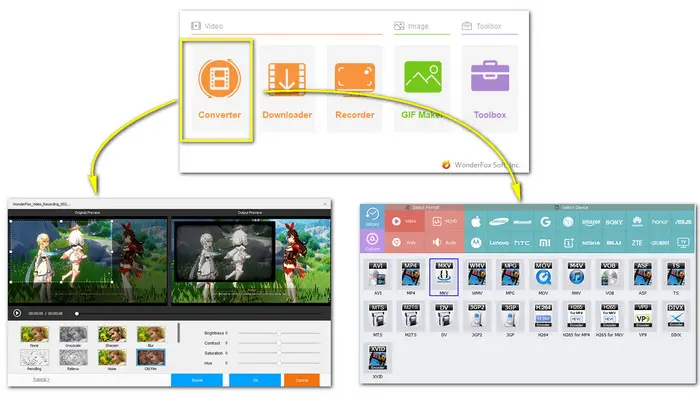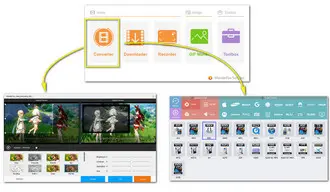 For Android 11/12/13 users and those who have iPhones with iOS 11 or later, there is no need to install a third-party screen recorder as these devices come with a built-in screen recording feature. But not to worry! There are dozens of third-party screen recorders available on older phones. They can get the job done, too. Here are some options.
Android:
AZ Recorder
Rec. Screen Recorder
ADV Screen Recorder
iOS:
Loom
TechSmith Capture
AZ Recorder
Of course, you can find more screen recording apps in Google Play Store. And the process for screen recording is largely the same across mobile devices, with a few tweaks here and there.
Next, let's take a quick look at how to screen record Genshin Impact on mobile with AZ Recorder.
Step 1. Get this app from HERE.
Step 2. Once installed, tap the launcher for the app on your home screen to open up the app and get ready to record.
Step 3. You'll see an overlay with five buttons appearing on the screen. Tap the gear-shaped icon to tweak the recording settings including frame rate, bit rate, and resolution.
Step 4. After that, open Genshin Impact and hit the camera icon to begin recording. To stop the recording, you can swipe down to your notifications and tap on the Stop button.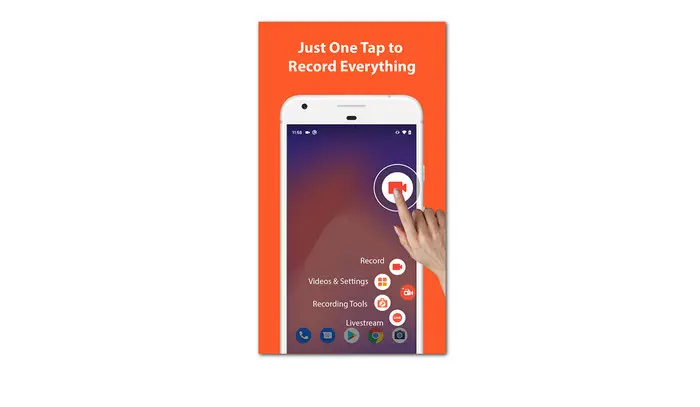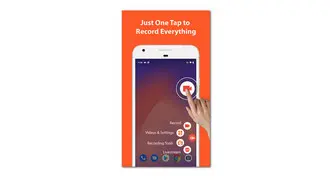 Summary
Did you find this post to be helpful? Thanks for reading. If you have easier solutions or any questions during the recording process, you can DM me on Twitter. I'll be glad to help. Thanks for reading.