A piece of good DVD burning software is an essential tool. Not so long ago, we have reviewed the top 10 DVD burning software: Top 10 Free DVD Burning Software for Windows 10.
You can choose one from the list to burn DVDs and all the tools can help you complete the task without hassles. Especially, here I recommend that you use DVDStyler. DVDStyler is a multiple-platform free DVD author for Windows, Mac OS X, and Linux. It supports MP4, AVI, MOV, MPEG, OGG, WMV and many other audio formats and empowers users to create special DVD menus, customize DVD settings, choose a DVD format, etc. Here are the steps of burning DVDs using DVDStyler.
Preparation: Insert a blank DVD disc into your computer optical drive.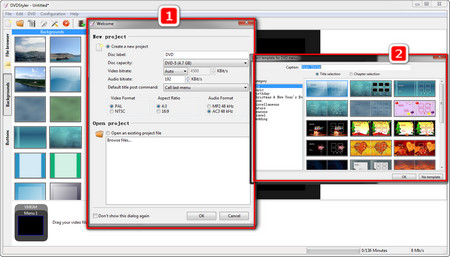 Customize DVD Settings and Choose a Template
Step 1. Launch DVDStyler, on the Welcome dialog, enter the DVD label, select your DVD disc capacity, video/audio bitrate, video formats from NTSC for North American countries and Japan or PAL for others, aspect ratio, and audio format. Then, click on OK to save the settings.
Step 2. It will prompt you to fill in the title for the DVD menu and choose a menu template.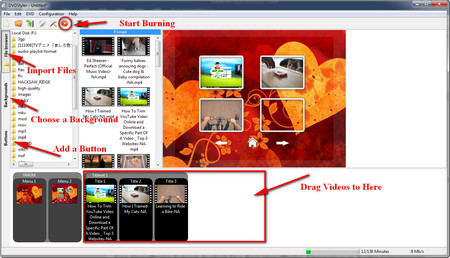 Burn a DVD
Step 3. Head to and select File browser, find the video files you want to burn into a disc, and drag them into the Titleset Manager area on the bottom of the window. The available space of the disc will be displayed on the lower right.
Step 4. Head to Background and choose a needed background image for the DVD menu. Or you can add an image from your computer as you import video files.
Step 5. On the right Menu Editor, right click and choose Add > Text to enter the title.
Step 6. Navigate to Button, and drag a button to the right Menu Editor. You can right click on the button to edit it.
Step 7. Now, click on the orange Burn button to start the burning process.