Best 5 Final Cut Pro Windows Alternatives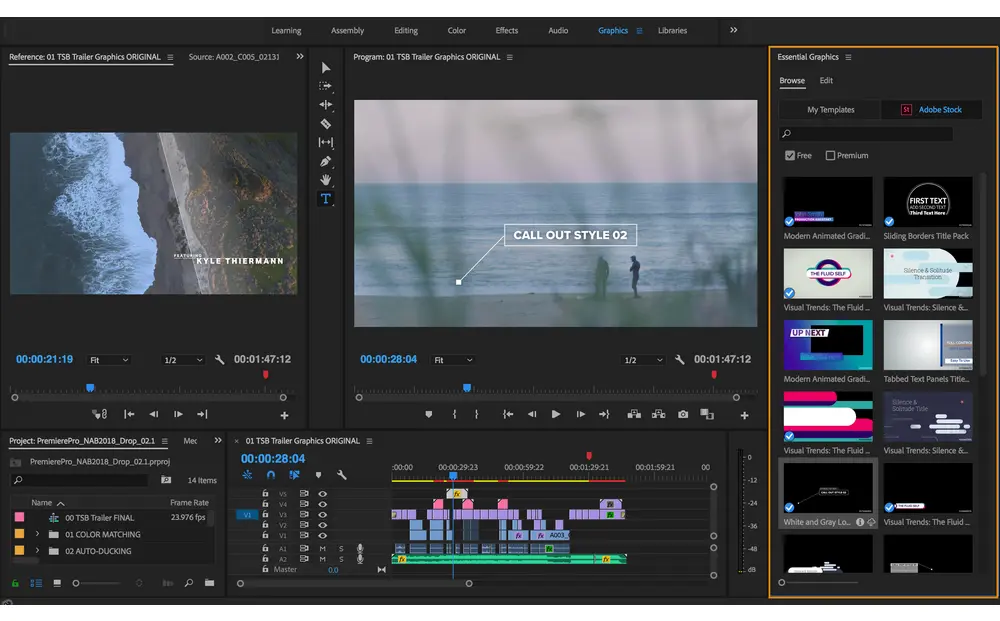 Adobe Premiere Pro CC is industry-leading professional video editing software. While Final Cut Pro rapidly becomes popular in the field of post-production, Adobe Premiere is still a top-pick of filmmaker and other video project creators and it features wider compatibility with support for both Windows and macOS. You can try this awesome solution for various professional post production assignments.
Main Features:
• Interactive, easy-to-manipulate, and customizable UI.
• Comprehensive editing tools not only for basic video editing but also polishing and creating professional-looking videos;
• Extensive support for a wide range of file types including 8K, RAW and mezzanine codecs;
• Stable and rapid performance while maintaining high accuracy;
• Powerful color tools in the Lumetri Color Panel for color modification;
• Immersive Virtual Reality (VR) Supported;
• Mercury Playback Engine helps achieve real-time smooth editing experience and hardware acceleration is supported for better performance;
• Integration with other Adobe Creative Cloud applications.
Price: $20.99 per month, 239.88 per year.  
Supported Platform: Windows and macOS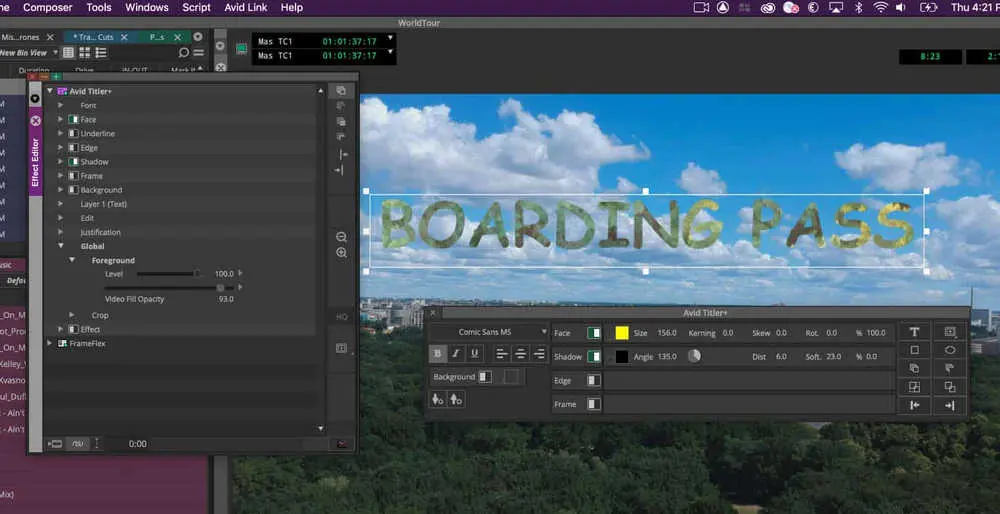 Avid Media Composer is a powerful non-linear editing system and video editing software for blockbuster film productions and TV series. To be frankly, this alternative to Final Cut Pro X for Windows is pretty complicated. The knowledge of basic video editing skills is barely enough for one to use the program readily so a steep learning curve is inevitable. However, for professional editors, Avid Media Composer gives a lot of flexibility to export ideal content. Avid has also released a free version - Media Composer First. You can download it to give a try though there are some limits on this version.  
Main Features:
• The industry standard for film production;
• Customizable yet a little complex interface;
• A full set of editing tools to create what you want;
• Multiple workflows supported, up to 24 video tracks and 64 audio tracks can be added synchronously;
• Handy multicam editing function and auto-sync all angles;
• A wealth of effects and transitions.
Price: The standard version is $23.99 1-year subscription, paid monthly; $239.00 1-Year Subscription, paid upfront; $34.99 monthly Subscription, paid monthly. Here are price plans for Students & Teachers and Enterprise & Institutions as well.
Supported Platform: Windows and macOS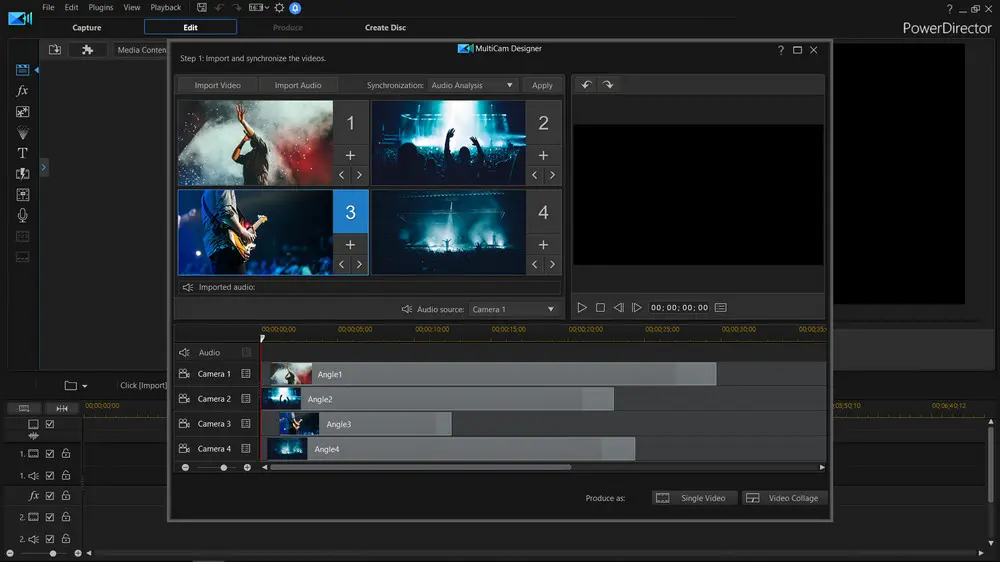 Avid Media Composer may be a little intimidating for beginners so if you're looking forward to an alternative to Final Cut Pro X on Windows for all levels, CyberLink PowerDirector is a good way to go. It goes with a user-friendly interface, loads of tools as well as advanced capabilities enabling to lighten your creations.
Main Features:
• New features and changes are updated continually;
• A good combination of operability and functionality, simple yet powerful;
• Rapid rendering;
• 360-degree video capabilities and multicam editing;
• Rich video editing effects and transitions as other video editors do .
Price: PowerDirector 19 Ultra costs $99.99 for lifetime, PowerDirector 19 Ultimate costs $139.99 for lifetime, and there are other price plans corresponding to more other versions.
Supported Platform: Windows 7 and later versions, Android, and iOS.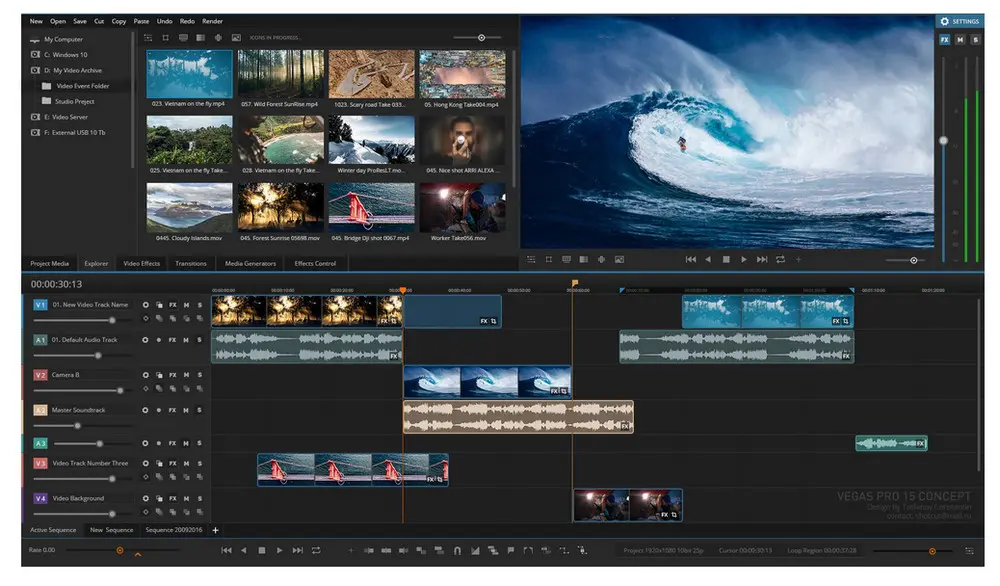 Vegas Pro claims to enable the fastest and more efficient editing workflow than other NLEs (non-linear editing systems). Based on its performance and user feedback, it does make a good job. Vegas Pro is a good solution to implement refined and creative video project production for trained editors. You can fully express your ideas on a video project with the help of the flexible, highly precise and full-featured application.  
Main Features:
• Optimized workflow for high efficient and good quality editing;
• Straightforward and responsive interface;
• Advanced video & audio editing tools enable you to acutely complete more effects;
• Strong hardware acceleration capability to power the whole performance up;
• Advanced color grading in HDR;
• Smart media management makes it more convenient to organize and use files;
Price: The recent Vegas Pro 18 starts at $199 for lifetime and several other price plans are available for different versions.
Supported platform: Windows 10 (64-bit)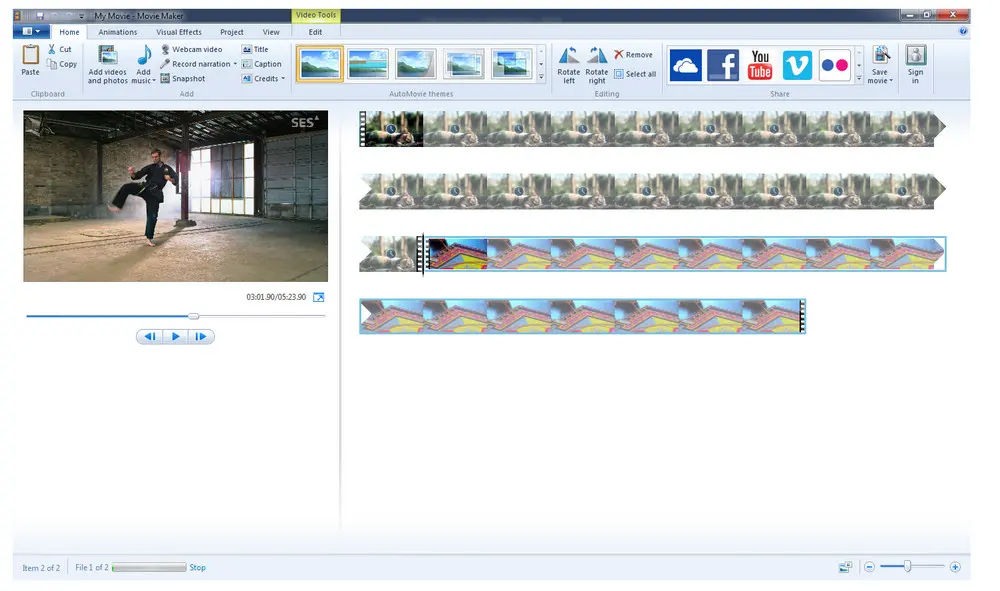 This alternative to Final Cut Pro for Windows is slightly different from other options in the list. On one hand, it is a built-in free video editor on Windows 7 and Window 8.1 so there is no expense or installation requirement. On the other hand, it is practical for basic video editing only. If you feel the four options above are overblown for your projects, this application may give you some surprises. By mean of Windows Movie Maker, you can merge videos, trim clips, add a few effects and transitions, add music to video, record over voice, add subtitles and text, etc.
Main Features:
• Windows pre-loaded video & photo editing application;
• Self-explanatory and easy for all levels;
• WMV/ASF, MPG (MPEG-1), AVI (DV-AVI), WMA, WAV, and MP3 are supported;
• Support animated text, transition effects, post effects;
• Cut, merge, rotate, add music to video, and some of other basic editing tools.
Price: Free
Supported Platforms: Windows 7, Windows 8, Windows 8.1, Windows 10 (Windows 10 doesn't include Windows Movie Maker anymore natively yet you can install it from third-party resources).
Bottom Line
Now we reach the end of this list. The 5 alternatives to Final Cut Pro for Windows cover all levels of users. Furthermore, some other video editing software, such as Corel VideoStudio, Pinnacle Studio, Nero Video, and iMovie can also produce high-quality and professional renderings. Due to similar characteristics, we have not introduced all the alternatives one by one. If you're interested in any of them, you can visit the official website to learn more details.