Are you still using Windows 7 and looking for decent video editor software that can be fully compatible with the outdated operating system? Luckily, we're here to help. In today's post, we're going to share with you the best video editing software for Windows 7. All of these options have different sets of features, no matter whether you are a novice or a professional, you can find one that is best for you.
Let's begin!
Thanks to its super easy-to-use interface and intuitive design, WonderFox HD Video Converter Factory Pro makes one of the easiest video editor software for Windows 7/8/8.1/10/11.
Apart from the editing feature, this watermark-free program includes a massive number of tools and is a good choice for those who want an all-in-one solution for video creation.
You can not only edit videos by trimming, splitting, combing, compressing, adding watermark and effects, attaching subtitles, etc., but also convert all a/v formats to 500+ configured presets, screen record with audio, download music and video from over 1,000 websites, make funny GIFs from video, and so forth. More importantly, it doesn't sacrifice functionality for ease of use.
Step 1 - Add the Source Video to the Program
Launch the program and open the Converter window. Then click the + Add Files button in the upper right of the interface to import the video you want to edit. Alternatively, you can hit the center + button or drag and drop the video file(s) into the software.
Tips: This handy video editor features a batch mode that allows you to process multiple files at one time.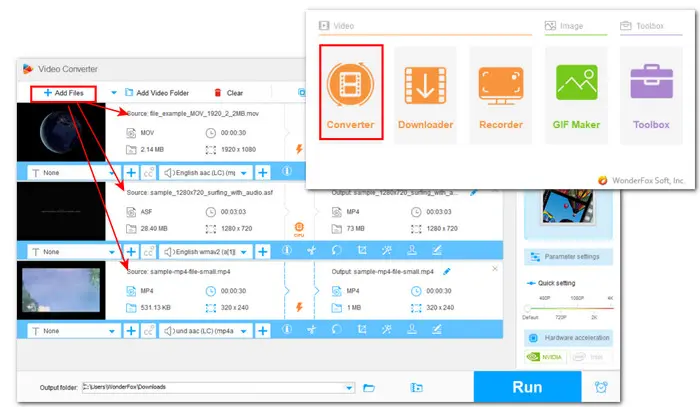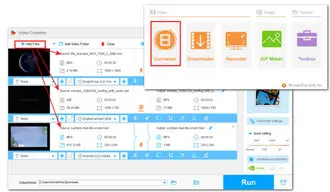 Step 2 - Edit Videos with Different Tools
After importing the videos, you can see a toolbar below the task. Hit the corresponding button or make a combination to edit the video based on your preference. Below we'll take two examples, Merger and Trimmer, to show you how to edit videos efficiently. Read on.
Sample 1 # Merger
To merge videos, you first need to load at least 2 or more video files into the editor. Click the Merge button on the upper-right of the main interface. Then select the videos in the Video List and click the middle Merge button to add them to a video pack named Pack 1. You can adjust the video order in the video pack. You can also repeat the step to create multiple packs. Finally, click the bottom Merge button to save the changes.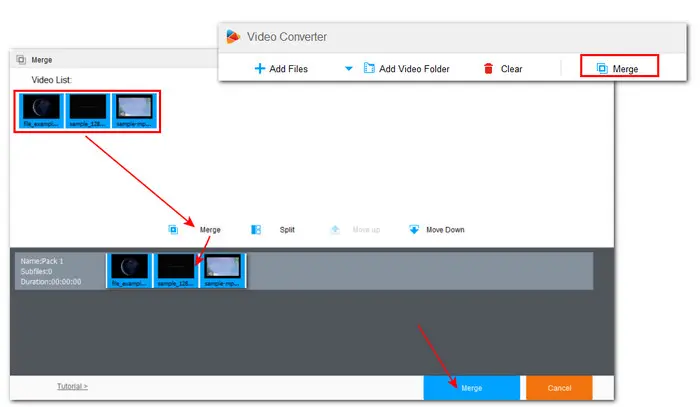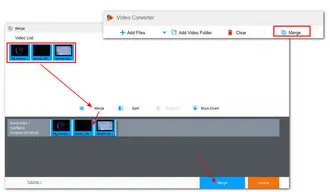 Sample 2 # Trimmer
Hit the scissor-shaped Trim icon on the toolbar to bring up the video trimming window. Then drag the blue sliders to select the needed part or type in the exact Start and End time to make it more accurate. Click Trim to cut off the unnecessary parts. Repeat the process to get multiple clips. Finally, hit OK to return to save the clips and back to the main interface.
Tips: As you can see, there are many editing features built into the program. For more detailed guides on these functionalities, you can refer to our dedicated Editing Column: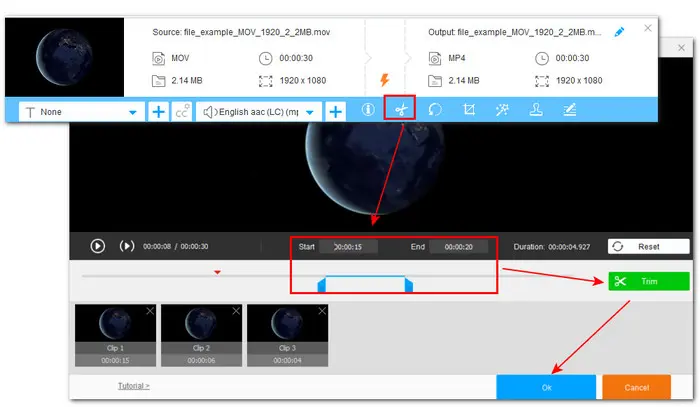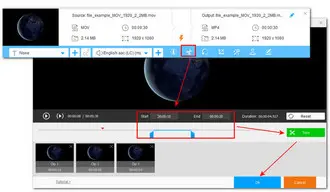 Step 3 - Choose a Preferred Output Format
After that, click the output format image on the right side to view the full list of 500+ configured presets. There are five categories: Video, 4K/HD, Web, Audio, and Device. According to your actual needs, select a needed standard format or a device profile.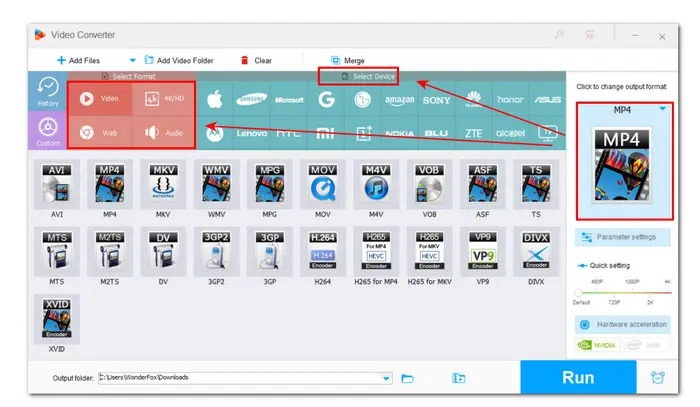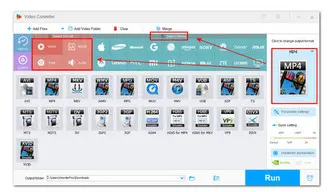 To get a better output or fit for a specific need, you can go to Parameter settings to modify the video parameters. You are allowed to customize the video resolution, bitrate, frame rate, audio bitrate, volume, and so forth.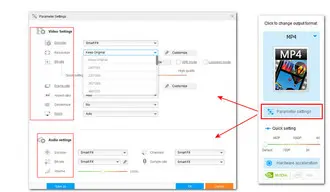 Step 4 - Start Exporting the Edited Video
When everything is OK, click the bottom inverted triangle button to set a new destination folder or just leave it as default. Finally hit the Run button to start exporting the edited video file(s).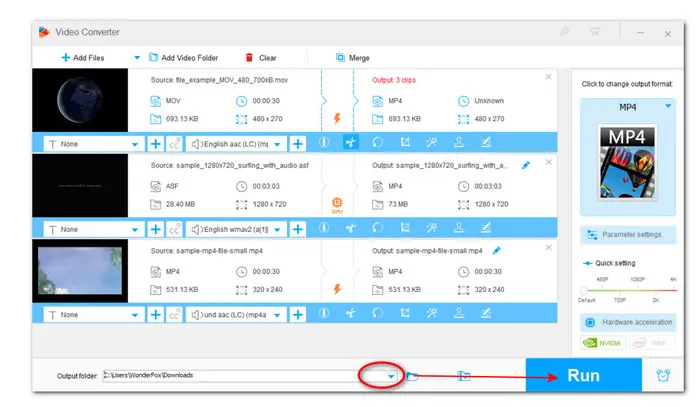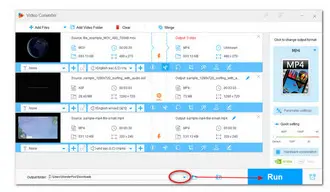 As I emphasized before, HD Video Converter Factory is suitable for those who have little experience with editing and prefer software offering an all-in-one solution to process media files on Windows 7 as too much software will inevitably cause your Windows 7 computer to be slower or lagger. Of course, there are many Windows 7 video editors available on the market. Though finding a good video editor that runs smoothly on a Windows 7 PC is difficult, it is doable. In the following part, we'll present you with four video editor software for Windows 7. Let's dive into it.
1. OpenShot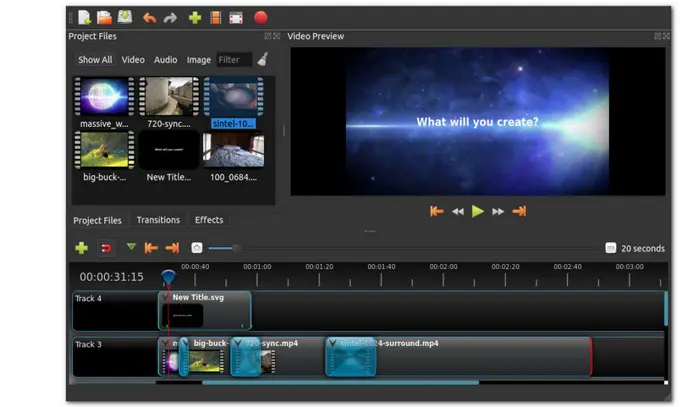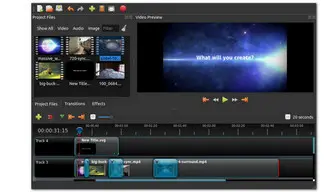 OpenShot is an open-source, multiplatform video editor software for Windows 7. It is fully free and accessible to everyone. This free video editing software for Windows 7 is packed with rich editing features. It covers most basic editing functions including trimming, watermarking, applying effects, etc. It also comes with some unique editing capabilities, such as chroma key, 3D animation, lens flares, and flying text. OpenShot supports a wide range of video formats and allows you to work with an infinite number of tracks and layers. The software provides users with all the necessary features and is strongly recommended to those who are looking for an exciting video editing experience.
2. VLC Media Player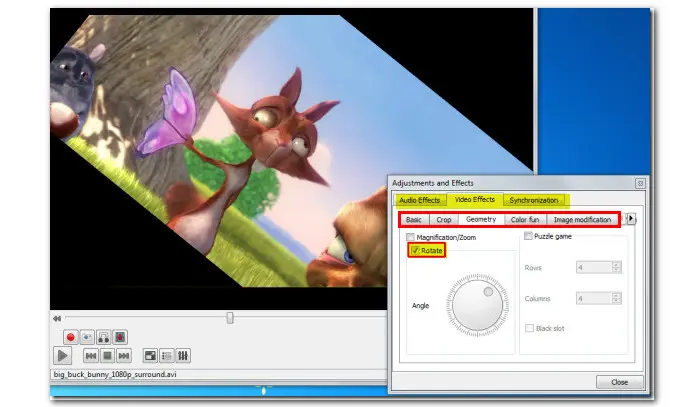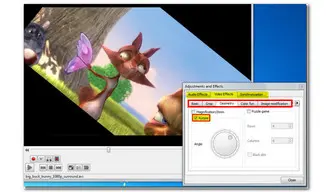 VLC Media Player makes another open-source video editing software for Windows 7. It is not merely a powerful player can also serve as a simple editor. VLC is able to work with a variety of operating systems. If you're looking for an easy & quick way to do video edits, try this free, multi-purpose program. With it, you can open videos in virtually any format successfully. But note that since it's squarely designed for playing media files, you can only use it for some moderate video editing tasks and don't put high expectations on the output quality. This free editing tool enables you to merge, clip, rotate, add special effects and watermarks, sync subtitles, etc., at no cost.
3. Nero Video software
Nero Video is a piece of paid video editor software for Windows 7. It comes with two editing modes. One is Advanced Editing; the other is Expressing Editing. Before loading files, just choose one based on your skill level. That makes it a great video editor for both beginners and intermediates. The basic editing mode offers the most necessary tools for video editing. You can employ a simple click-n-drag action to trim video, add professional effects, remove black bars in videos, etc. Other notable features include multi-track video editing in HD, 4K, and 8K, numerous templates, AI-based media management, picture-in-picture effects, and support for edge-to-edge video. These capabilities make it easy to make good videos using Nero Video.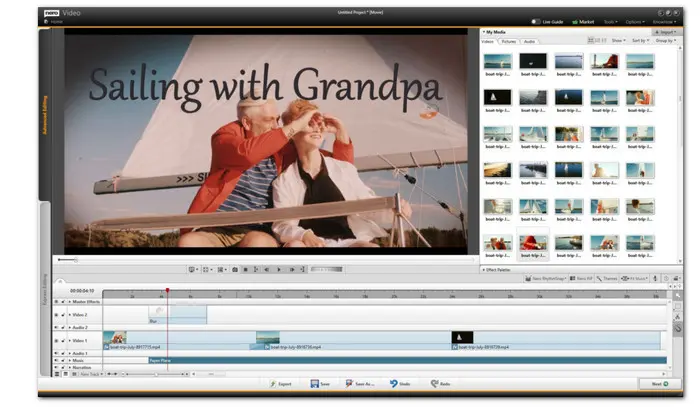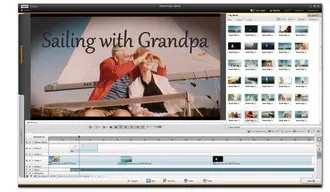 4. Clipify
Clipify is a newly discovered video editor for quick & easy video edits and can serve as great beginner video editor software for Windows 7. It has a free version that offers essential editing features. You can trim and cut your footage, speed it up or slow it down, stitch clips together, zoom in and out, add a new soundtrack, etc. You're also provided with a huge collection of effects and transitions that you can use to make your video polished. You can upgrade to obtain access to more advanced editing options such as auto video creation, color correction, video stabilization, the Chroma Key, and so forth.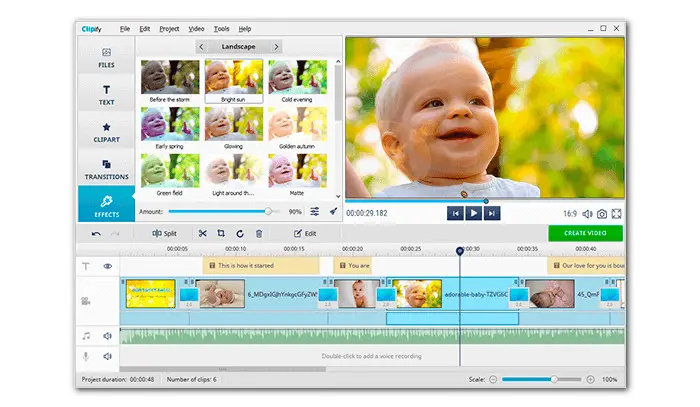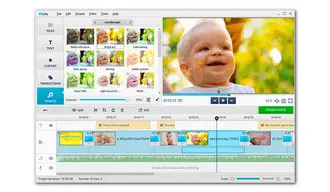 Summary
In this post, we've picked out five options for your choice. Which one will you choose? Based on the above description, we suggest you, especially beginners, use the top-pick WodnerFox HD Video Converter Factory Pro. It offers plenty of practical features and is perfectly ready to go on Windows 7 and any low-end PCs.
Go to downloaddownload and run the best video editor software for Windows 7 computers.