HD Video Converter Factory Pro
How to Merge Videos?
Sometimes you may want to combine several cool videos you've shot with your camera or phone. Or maybe you just tend to merge some short movies or videos downloaded from online into one extended video clip. You can really use the right software to handle this. HD Video Converter Factory Pro lets you enjoy video editing and helps you easily merge videos or join videos in the most efficient way. Just follow the tutorial below step by step. And you will be an expert on merging videos.
Download this video editing tool and install it on your PC.
Step 1 – Open the Software and Add Video Files
Click "Add Files/Add Video folder" or drag video files to import source videos.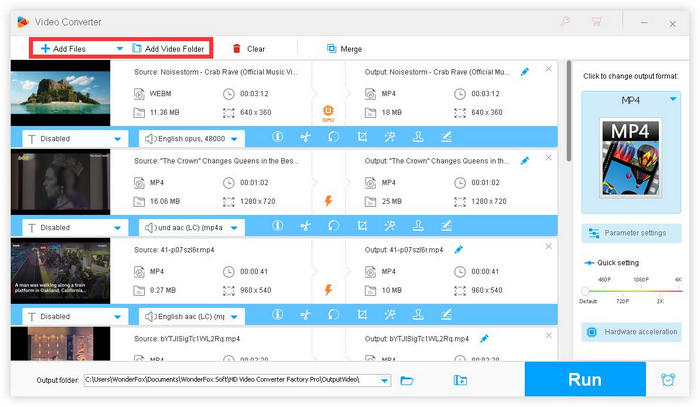 Step 2 – Merge Videos as You Like
Click the "Merge" button on the top of the interface, then you can point at the videos you want combined and meanwhile press the "Control" key, then click "merge". Thus, the first video pack will appear on the below grey area.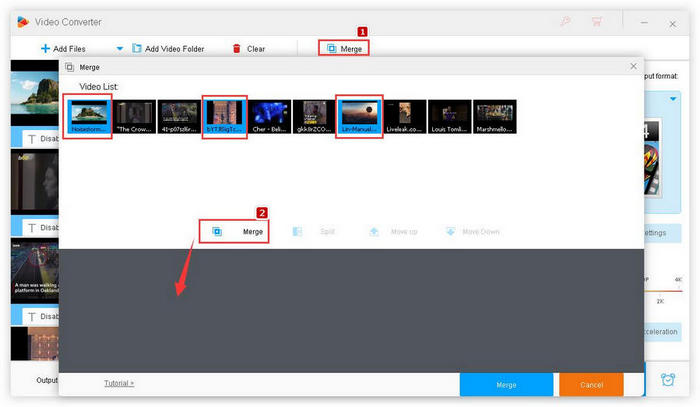 Then group the videos anyway you want. You are free to change the order by dragging the videos anywhere you want.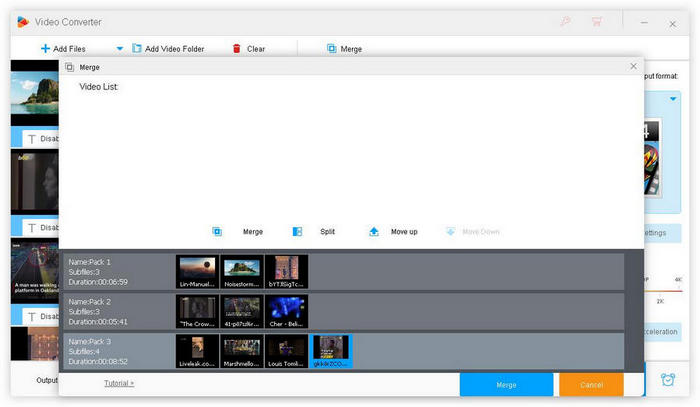 Note: You can also drag the video to the merged box. And if you want to delete a merged video, you can just choose one merge item and then click "Split".
Step 3 – Start the Whole Process
After all have been done, click "Merge" to go back to the main interface.
Click "Run" to start to merge videos.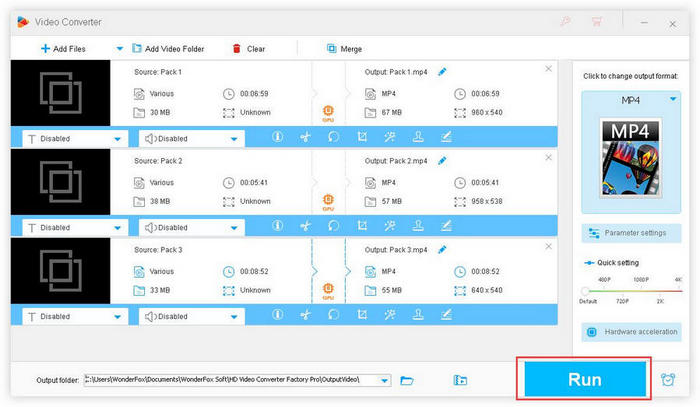 If you still have any question, please feel free to contact us: support@videoconverterfactory.com Or ask us via Facebook to get a fast response.
Product Information
HD Video Converter Factory Pro
Convert Any Media to HD Video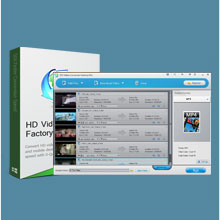 User Rated:

$39.95
$29.95
Users Say
"I have trialed this HD video converter and was so impressed by the fast converting speed and high quality output. I have been looking a long time for a product with this amount of functionality and simplicity, this HD video converter is just the one I need."
- Marguerite, France