HD Video Converter Factory Pro
How to Get Rapid Response from WonderFox Support Team
WonderFox Soft offers high quality technical support service. Our support team guaranteed 1 business day (24h) response for any questions. If you need any help, you can directly send us an email to support@videoconverterfactory.com. We will try our best to give you a response and solve the problems you mentioned ASAP. However, if your issues are emergent, we provide 2 rapid response solutions for you.
1. Get Rapid Response from Facebook
We are always arranging at least 1 office-holder to maintain our Facebook page. Any fans leave any message on our Facebook page will be responded soon. So, if you have some emergency questions which need be responded fast, you can consult us in our Facebook page.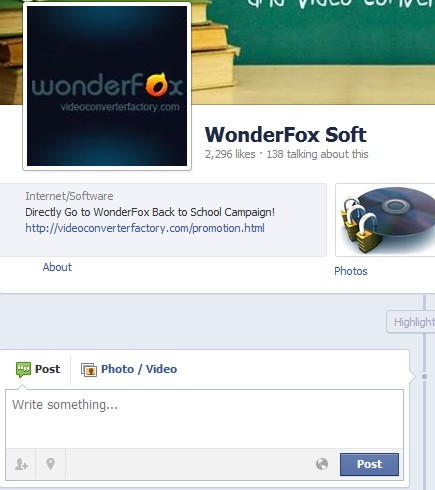 Join in WonderFox Facebook Community Now
2. Get Rapid Response from Twitter
The same as Facebook, there will be also at least 1 personnel maintain our company twitter page. If you need a fast reply, you can also ask any questions via twitter in our twitter page. Follow us on twitter you will reach our daily/weekly news/tips of products.

Join in WonderFox Twitter Community Now
If you still have any question, please feel free to contact us: support@videoconverterfactory.com Or ask us via Facebook & Twitter to get a fast response.
Product Information
HD Video Converter Factory Pro
Convert Any Media to HD Video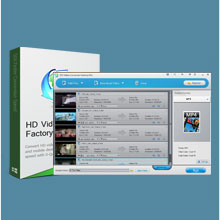 User Rated:

$39.95
$29.95
Users Say
"I have trialed this HD video converter and was so impressed by the fast converting speed and high quality output. I have been looking a long time for a product with this amount of functionality and simplicity, this HD video converter is just the one I need."
- Marguerite, France